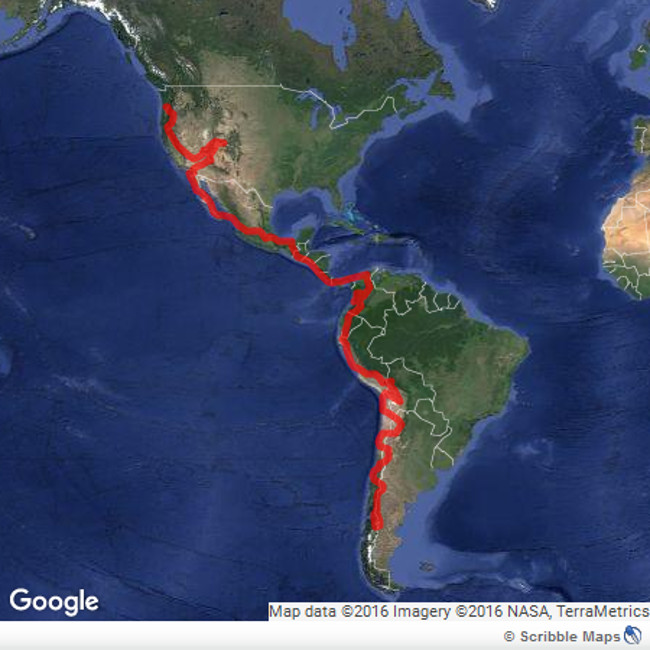 From Patagonia, Argentina to Oregon, USA by bicycle.
29,980 kilometers (18,628.70 miles) over 554 days from December 09, 2012 to June 15, 2014
The doctor looked at me intently for a moment and then said: "You are not a translator."
At first I thought that he thought that I had been lying to him. "What do you mean I'm not a translator?", I said. "I have clients, they send me their stuff, I translate it, and they pay me."
"That's not what I meant," he said, holding up the results from my latest blood test. "This is not the blood of a translator."
"Umm...ok, what kind of blood is it then?" I was trying hard not to betray that I thought he was crazy. The other four doctors I had been to couldn't figure out what was wrong with me so I was going to listen.
"Look", he said, circling the serum ferritin, free iron, hematocrit, and a bunch of other values on the blood test. "These are all way too high. Your body has 300 horsepower. It's like a Porsche but you're just driving it around the city. You need to take it out on the Autobahn and let it run." (I was in Germany at the time.)
"I know you don't believe me," he continued, "but I'll show you. We're going to take blood from you until the iron level comes down and you will see."
continue reading...