Pong to Chiang Rai: heading for a rest
---
Map
Statistics for today
| | | |
| --- | --- | --- |
| Distance | 116.10 kms | 72.08 miles |
| Ride time (hours) | 5.90 | - |
| Avg speed | 19.6 kph | - |
Statistics for trip to date
| | | |
| --- | --- | --- |
| Distance | 3,338.60 kms | 2,074.76 miles |
| Ride time (hours) | 175.21 | - |
On this page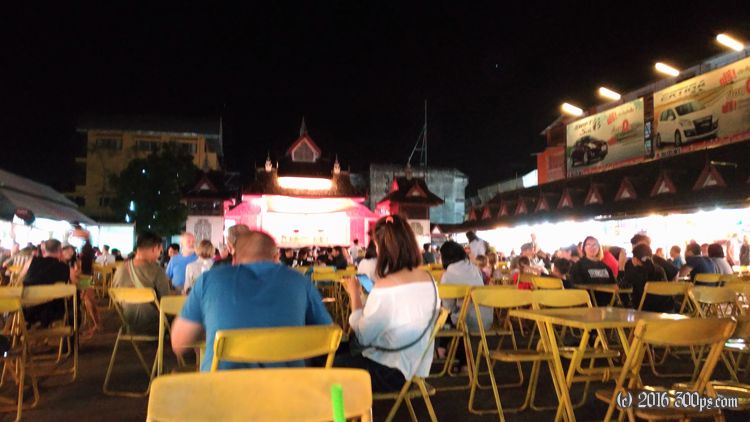 Friday, January 15th, 2016
Today's destination is Chiang Rai. I'm planning on taking a rest there for a few days, I'm feeling a bit tired at the moment. Andy from Singapore might be stopping by Chiang Rai for a few days as well so it seems like a good choice to hang out for a bit.
I've got some climbing early in the morning but it doesn't last long, then I'm on the flats riding through the usual rice paddies towards the northeast. Quite hot again today, with some headwinds, but not strong enough to be frustrating. The last 25k into Chiang Rai is not much fun: a busy road occasionally missing a shoulder, then urban sprawl. I book a place that's centrally located and therefore more expensive than usual. It's a touristy city so no surprise there.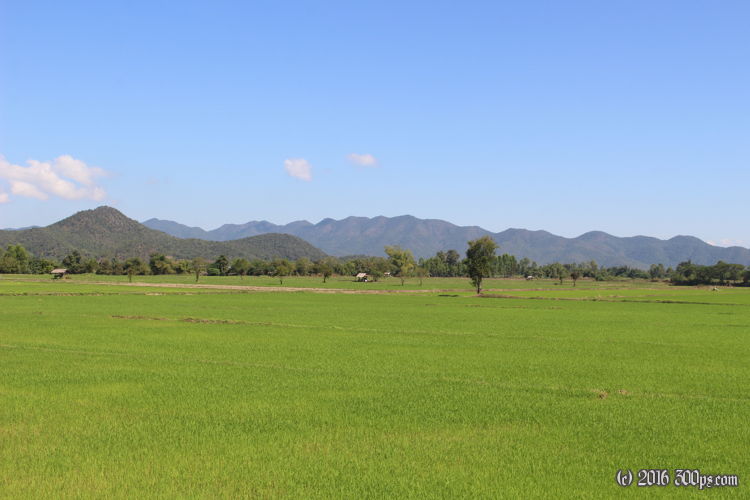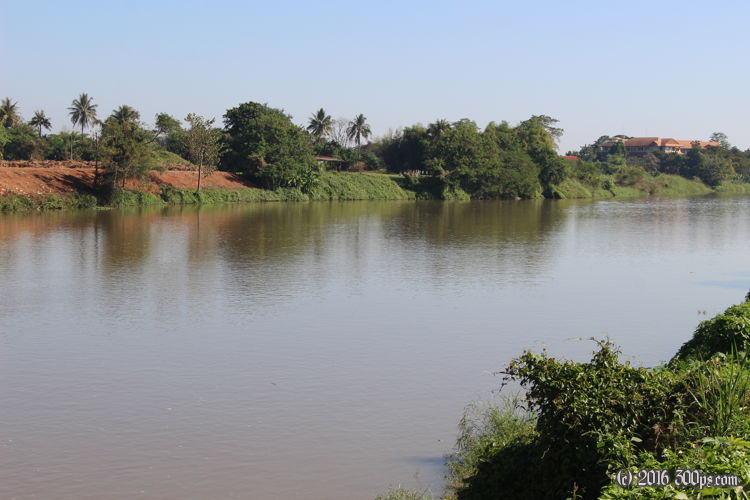 The first night I stuff my face at the local night market with some not-very-gifted musicians banging away on a stage for entertainment. The guava shake I order is out of this world.
For the money I'm paying my hotel is disappointing. I move to cheaper place the next day (150 baht, about $4.25 per night) that's more relaxed with a big courtyard where people hang out. There are tons of French people here, I ask one if the place is in the Guide du Routard and he says yes. Everytime I run into lots of French people at a guesthouse this is usually the case. Andy comes in from Chiang Mai later in the day. We hang out for a couple of days basically just eating and talking cycling.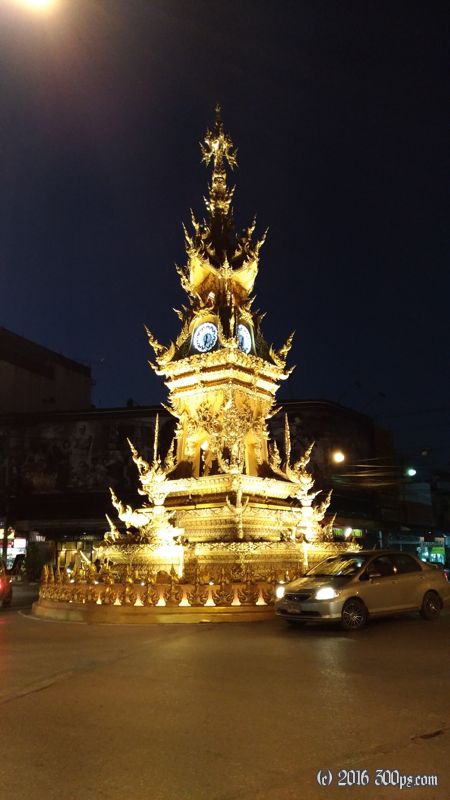 There are a lot more tourists in Chiang Rai than I'm used to seeing. I guess it's a base for tourism in Northern Thailand for people visiting the Golden Triangle and the surrounding area. One advantage is that I can get some western food for a change. I like Thai food it's just that after a while I start to hanker for something familiar. One disadvantage is the endless Thai massage places and associated dodgy atmosphere, although it's nowhere near as bad as Cha'am. I get propositioned a few times just walking down the street. I also meet a few older American men with young Thai wives... it seems almost like a business in Thailand. Older men from the west retire and go find themselves a young wife here.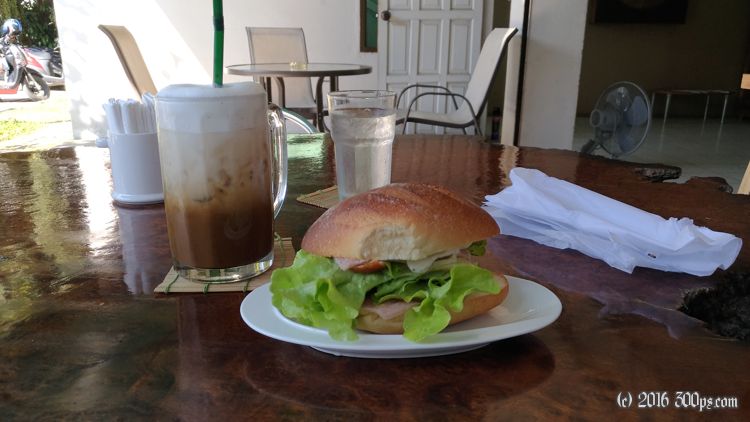 Andy takes off for points north. Tomorrow I'm heading south towards Chiang Mai.
468 meters of climbing according to Strava.