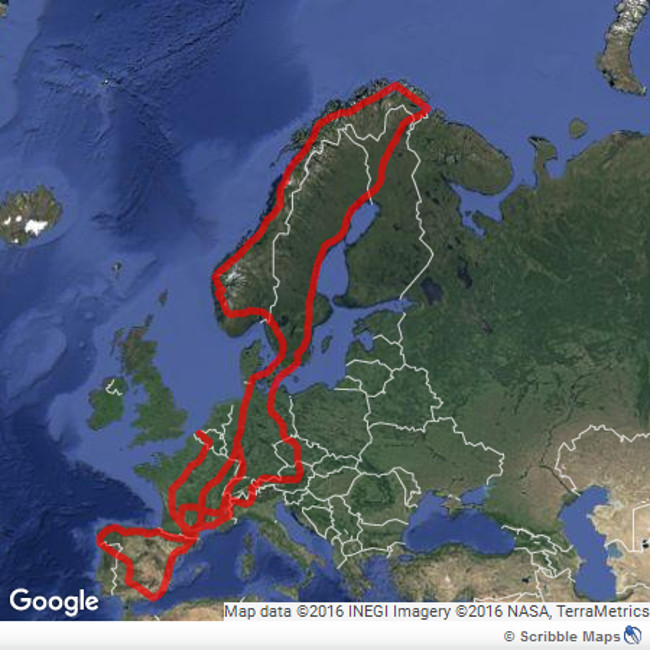 Europe, by motorcycle, from middle to bottom to top to bottom to middle.
27,651 kilometers (17,181.53 miles) over 120 days from June 02, 2005 to October 18, 0205
I'm about to embark on fulfulling a dream I've had for a long time: touring Europe on a motorcycle. In March I finally succumbed to my boss's demands that I take management training. I've always been extremely sceptical of such things and had thus far managed to avoid them. The objective of the course was to define "your highest vision of yourself as a leader" (I know, I almost gagged as well). However it turned out to be somewhat interesting; the idea was to look at yourself and try to figure out what you wanted to do in life. My conclusion was that I really wasn't interested in being a leader at the moment and that I definitely wasn't interested in management training. Hence my decision to take a leave of absence, fly my motorcycle to Europe, and see what happens.   continue reading...