Willow Road to Apache Junction: one wrong turn makes for a very long day
---
Sagebrush, Saguaro, and Sweat
Map
Statistics for today
| | | |
| --- | --- | --- |
| Distance | 130.00 kms | 80.78 miles |
| Climbed | 420 meters | 1,378 feet |
| Ride time (hours) | 8.08 | - |
| Avg speed | 16 kph | - |
Statistics for trip to date
| | | |
| --- | --- | --- |
| Distance | 2,941.87 kms | 1,828.07 miles |
| Climbed | 21,941 meters | 71,985 feet |
| Ride time (hours) | 220.47 | - |
On this page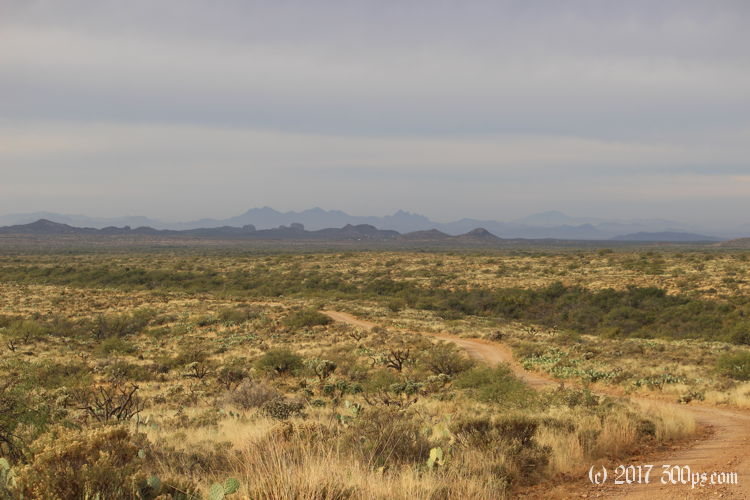 Wednesday, November 29th, 2017
The morning packup routine of the campsite will probably be my last for a while. I love to camp but I won't be sad to take a break from folding, rolling, stuffing, and tying all my gear back into the panniers and onto the bicycle.
The road I'm on quickly deteriorates into white-knuckle descents into washes followed by hauling the bike up grades frequently too steep to ride. It seems unfair to be doing this kind of stuff before 8am, so when I see a side track that both OSM and Google say will take me southwest to route 79, I jump on it.
I run into a couple of mountain bikers at a cattle gate. I just finished pushing my bike through so I hold it open for them. They stop to chat for a few minutes, when I tell them what I've been doing for the last 6 weeks one of them says: "Do you want a hug? To welcome you back to society?" Hahaha, no gracias. A couple of miles down the road I come to ... a dead end. Oh shit. I try going north a bit, then south, then I come to the conclusion there's no way around this old-school wooden posts/barbed-wire cattle fencing unless I throw everything over one piece at a time. Since I can't even see if there really is a road on the other side, I decide against it then backtrack. I really don't like to backtrack.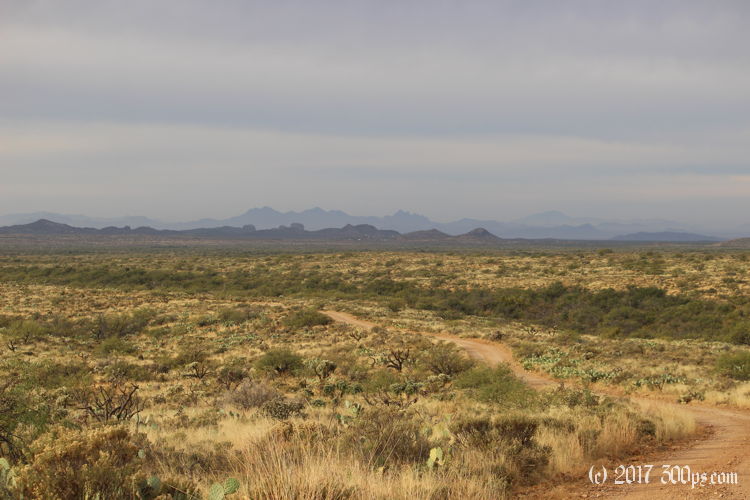 Two hours later I'm on the gasline road again. Since it is an access road for a gasline, it follows a perfectly straight course to the northwest, going up sharp hills and down into washes without any switchbacks or other efforts to make it easier on a driver or a rider. I takes me another couple of hours to finally get to the pavement on route 79. My wrong turn has guaranteed me a long day: it's already 12:30 but I've got 50 more miles to go to get to Apache Junction, and I need to arrive there tonight in order to leave myself a reasonable ride through Phoenix tomorrow.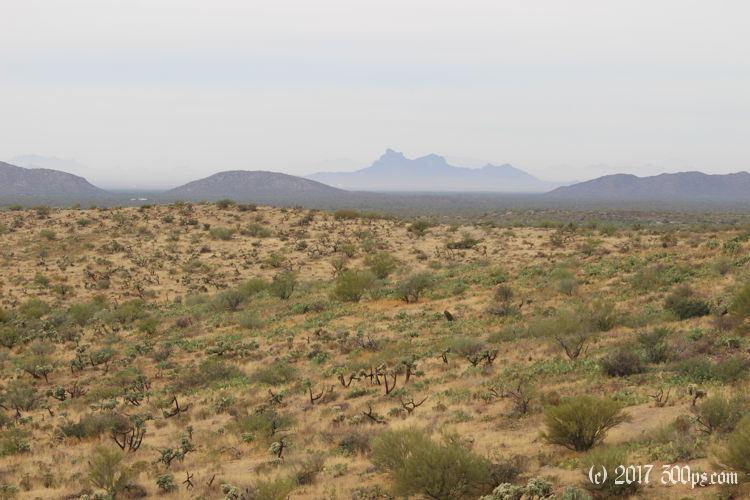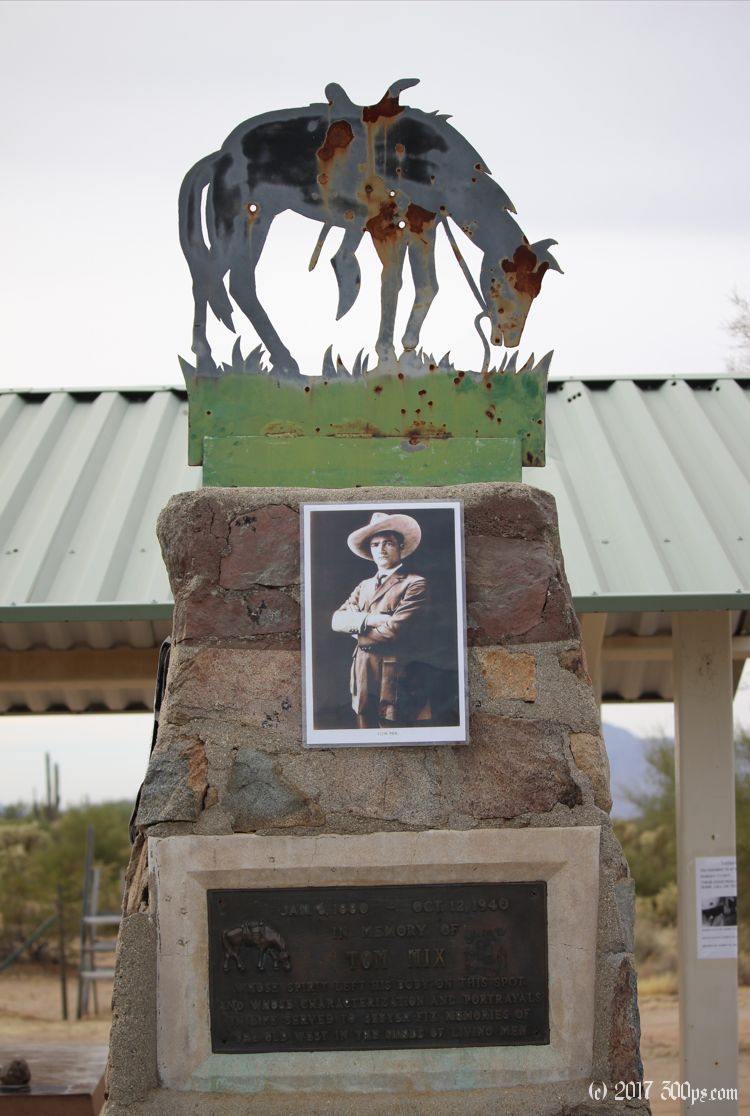 I'm riding hard for the rest of the day to try to make it to Apache Junction before dark. 79 to Florence goes fast, I've got the wind helping me. It's another one of these desert highways with no shoulder which always makes me a bit nervous. I stop for a quick burger at a Sonic in Florence. I'd never been to Sonic before, I have a comical moment wandering around looking for the entrance to go inside (you order from screens in the parking spots). It wasn't very good, I doubt I'll be back for a repeat of this first-time experience.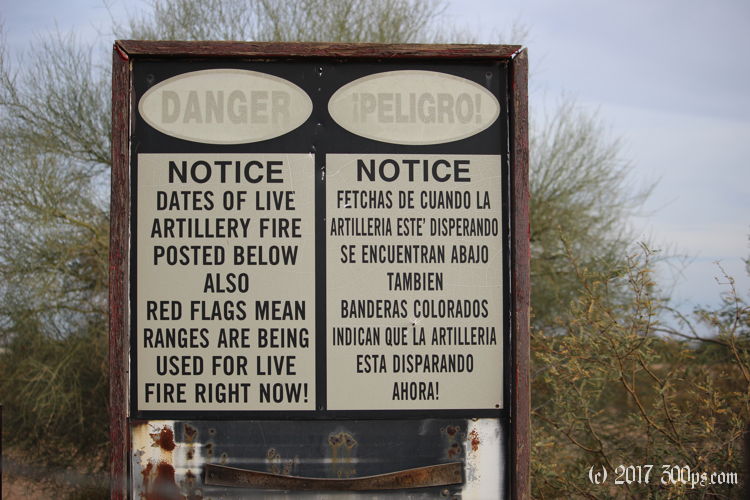 The wind starts working against me with the highway's turn northward after Florence. I don't pick up speed again until I get on 60 heading west, but I'm fast running out of daylight.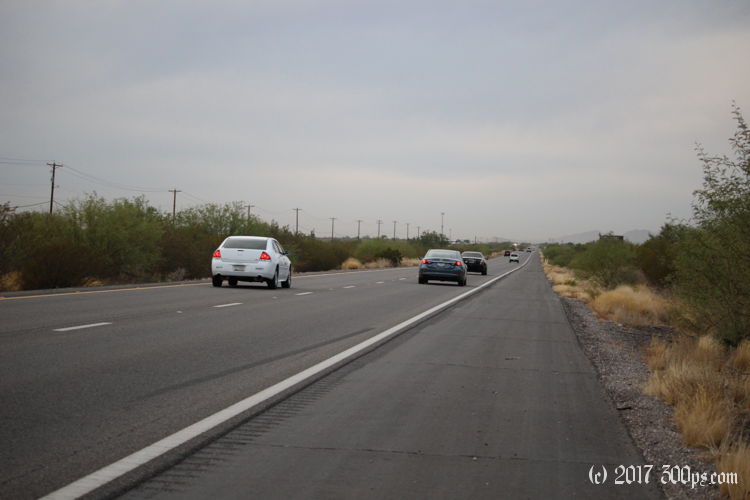 I ride the last 5 miles into Apache Junction in the dark. I reach a fork in the highway, check my phone to see that the maps want to send me on a wild detour to get to my motel, but I'm too tired to care bicycles are banned on the highway for the next few miles. A couple of cars beep at me but I arrive unscathed, drop my stuff in the room, and head to the Waffle House next door for an evening breakfast.