Buenos Aires Wildlife Refuge to Arivaca Lake: 4 deuces
---
Sagebrush, Saguaro, and Sweat
Map
Statistics for today
| | | |
| --- | --- | --- |
| Distance | 48.90 kms | 30.45 miles |
| Climbed | 468 meters | 1,535 feet |
| Ride time (hours) | 3.54 | - |
| Avg speed | 13.8 kph | - |
Statistics for trip to date
| | | |
| --- | --- | --- |
| Distance | 2,280.74 kms | 1,417.35 miles |
| Climbed | 15,245 meters | 50,016 feet |
| Ride time (hours) | 168.94 | - |
On this page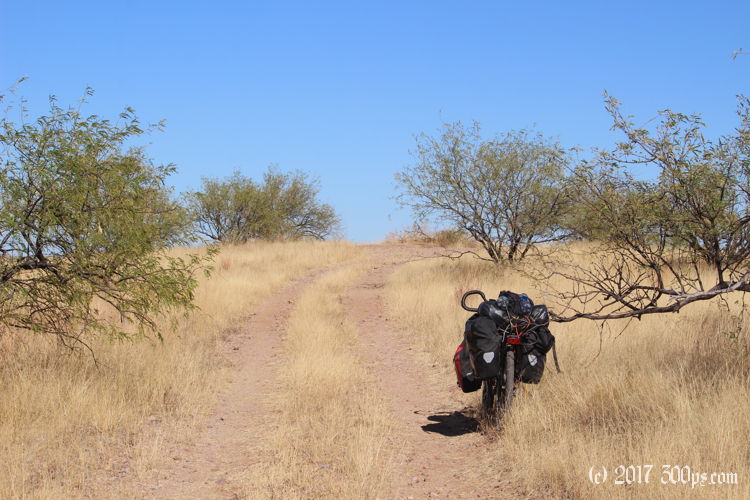 Saturday, November 18th, 2017
Just before dawn I hear someone open the cattle gate I came through last night. They are deliberately trying to be quiet, then a truck inches down the two-track past my campsite. My first thought is maybe it's a ranger and I'm busted for camping where I shouldn't, but my tent is pretty well hidden and the truck continues on past. I'm not sure why they would be trying to be stealthy. I pack up quickly and get out of there.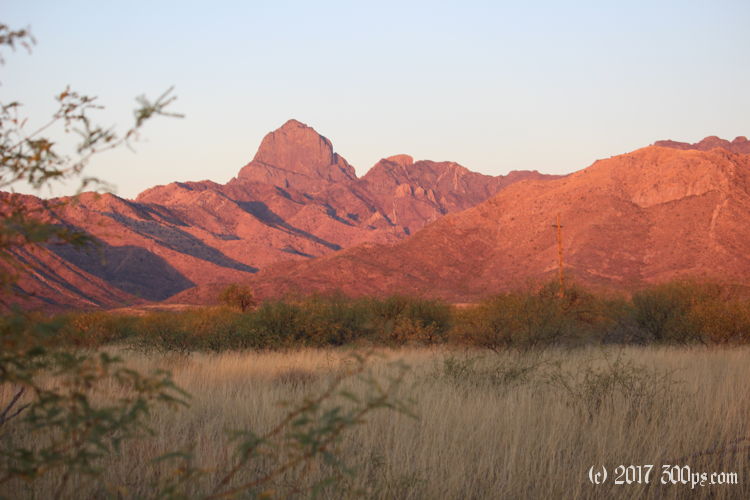 I'm basically at the top of the long, slow climb I was working on last night. I just kind of coast along until the sun gets high enough to warm things up. I take a left towards Arivaca because if I continue straight I'll run into Mexico. The road is lined with golden fields of waist-high grass dotted by mesquite trees. It definitely feels like I've left the Sonoran Desert. I guess this area would be Sonoran Grassland. The road dips into a wash and its canyon, here the cottonwoods take over the landscape, lending an air of automn to the day despite the now sweltering heat. Lots of cattle around. I bump into a few ranchers out fixing fences, trade "good mornings", continue on my way.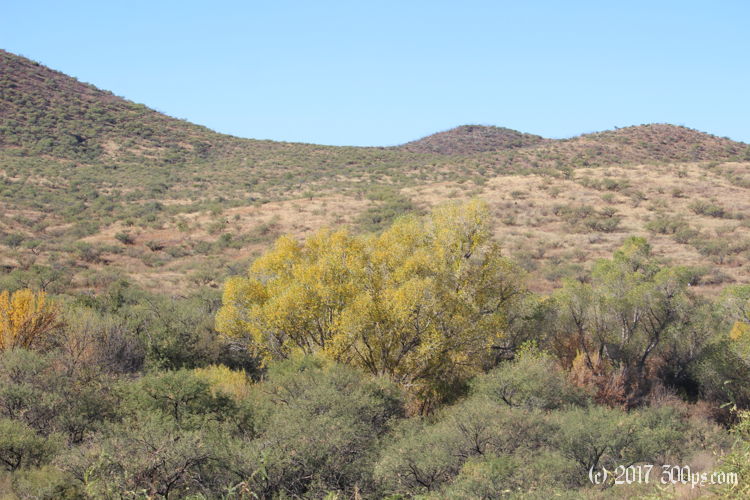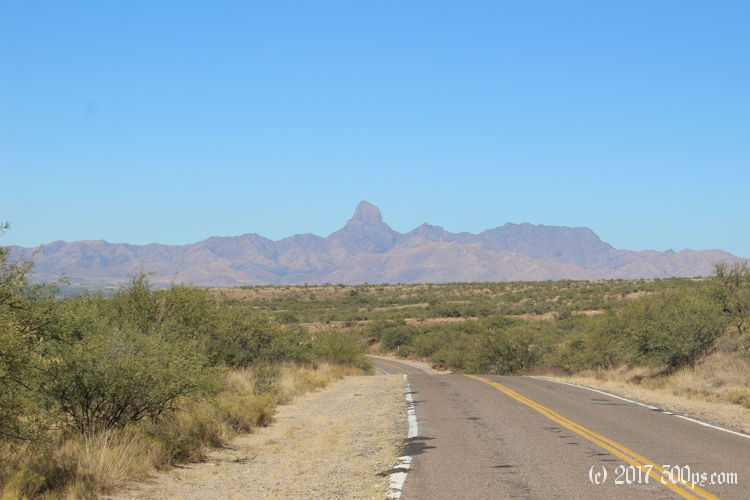 In Arivaca I'm relieved to find a store. I wasn't too sure what would be in this small town and I'm already out of water when I get here. I'm looking for breakfast but the only open restaurant is more of a bar and only serves burgers and pizza. It's still morning, maybe 10am, but a bunch of older people are already getting hammered at the bar. A woman slurs that a place a mile north has breakfast and good coffee. Sounds promising to me, and it delivers. The coffee is excellent. I get the "4 Deuces Breakfast": two slices of bacon, two sausages, two eggs over-easy, and two huge, fluffy pancakes. I'm in heaven. I chat with some of the weekend cyclists and motorcycle riders out for their Saturday morning jaunts. I spend a good hour nursing my coffee and availing myself of the fast internet.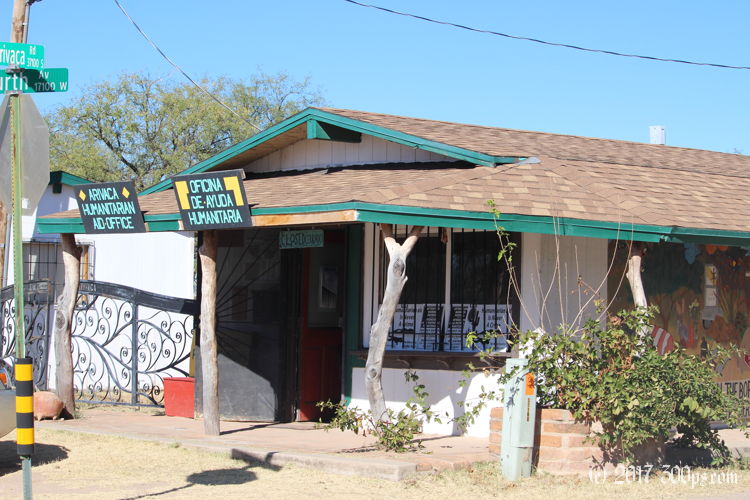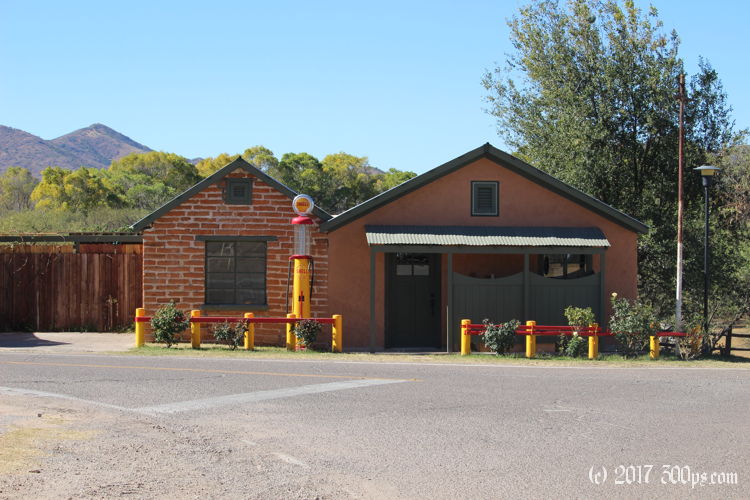 I reluctantly get back on the bicycle to try and slough off those pancakes. Back through Arivaca onto Ruby Road, 7 miles of pavement before a dirt turnoff takes me towards Arivaca Lake. It's a pretty rough track but I see a few two-wheel drive cars and a Harley making it. 3 miles and I arrive at the lake, which is a bit of a disappointment, frankly. I had visions of something like Alamo Lake but this is much smaller and the road just ends at a dirt parking lot with several campers that have already staked their claim. I talk to one group who can't believe I made it their on a bicycle. Not that bad, I say, relatively speaking. I set up my tent in an unoccupied corner of the parking lot and jump into the lake. It's awfully cold but I'm desperately in need of a wash.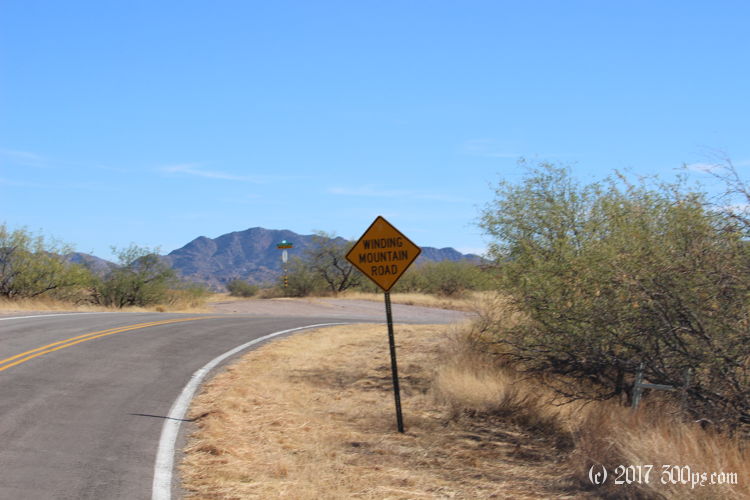 As soon as the sun starts setting I can feel the cold coming on, it's going to be a frigid night. After dinner I warm my hands by the fire of the campers I was talkig to earlier. They are from Tucson, down for the weekend to fish. A couple of carloads of teenagers pull up. They install themselves on a hill above the lot and procede to get really drunk. They're yelling "I'm so fucked up!" and "Jagermeister is fucking awesome!" at the the top of their lungs. I'm thinking we're in for a long night after that Jagermeister reference but they shut it down at 9pm. I'm wearing just about everything I own, in the sleeping bag with the cover pulled over my head, to try and stay warm.