Old US 80 to Gila Bend: clean up
---
Sagebrush, Saguaro, and Sweat
Map
Statistics for today
| | | |
| --- | --- | --- |
| Distance | 50.00 kms | 31.07 miles |
| Climbed | 98 meters | 322 feet |
| Ride time (hours) | 2.50 | - |
| Avg speed | 20 kph | - |
Statistics for trip to date
| | | |
| --- | --- | --- |
| Distance | 1,825.89 kms | 1,134.62 miles |
| Climbed | 12,796 meters | 41,982 feet |
| Ride time (hours) | 139.70 | - |
On this page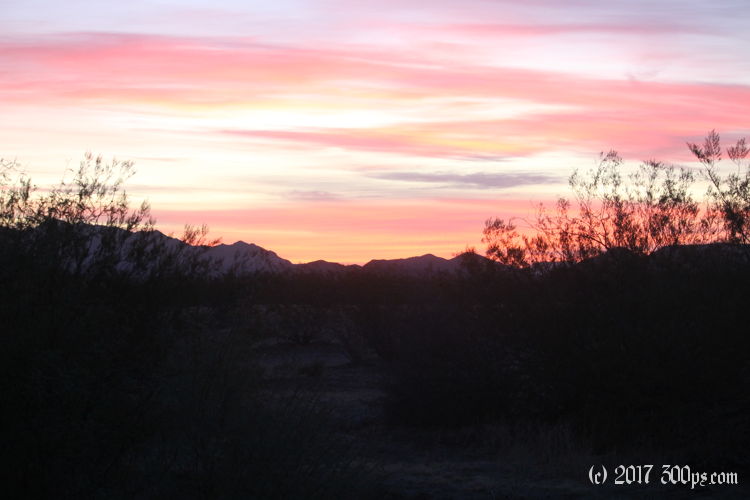 Sunday, November 12th, 2017
At dawn I hear gunfire too close for comfort. Stealth camping during hunting season probably isn't the smartest thing to be doing. I pack up quickly and get out of there.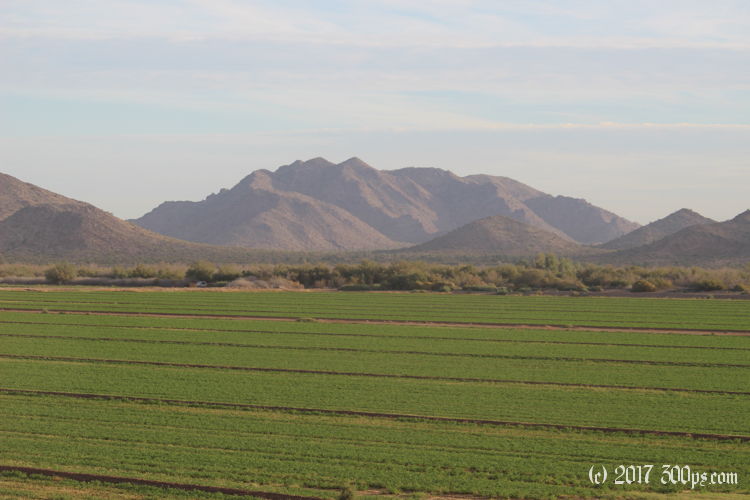 The road takes me over a bridge that crosses the Gila River at Gillespie Dam, a broken concrete structure that apparently wasn't worth fixing. I pick up the wind on this side of the bridge which gives me a fairly easy ride into Gila Bend. I head for McDonald's to get on the internet. Since it's Sunday the library is closed; I'd like to do laundry but the only laundromat in town looks like it shut down quite some time ago. I ask around if there is another; no, people say, that was it. McDonald's is packed with motorcyclists. There is some kind of Veteran's Day motorcycle event across the border in Rocky Point, Gila Bend is at a crossroads with I8 and a major road coming down from Phoenix so many people are stopping here for lunch and gas and whatnot. I'm just biding my time until motel check-in. I haven't had a proper shower in a week and this town seems like my only option in the vicinity; plus the Patriots are playing tonight.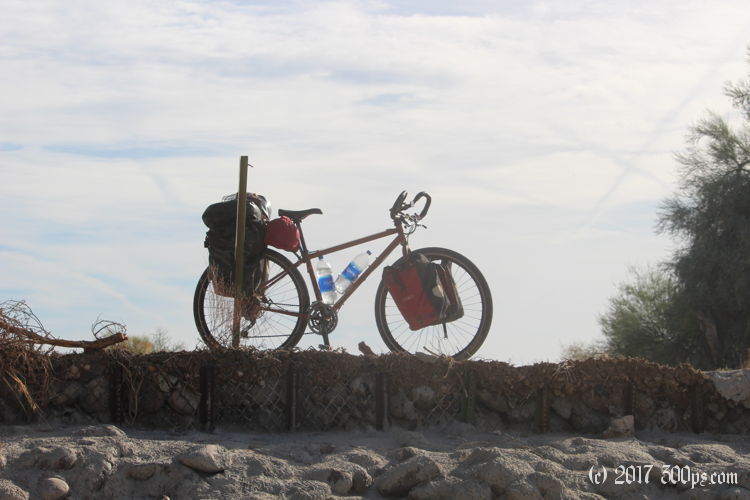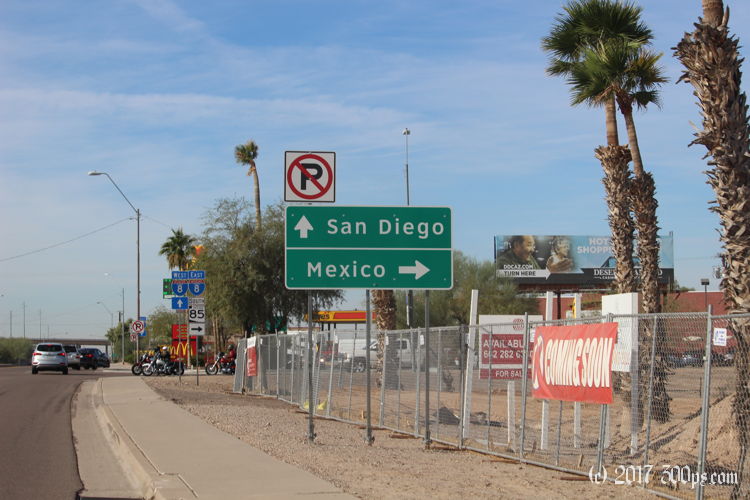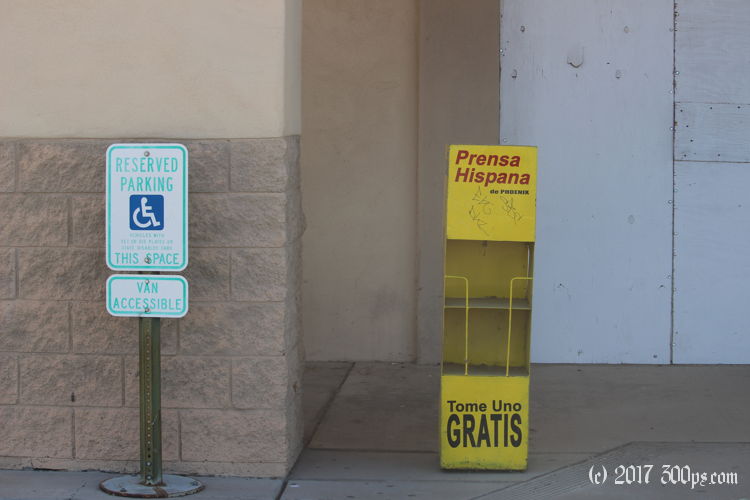 My motel is run by an Indian guy (it still surprises me how many Indians have come over to buy motels in the desert), and it's got some issues. The WiFi kicks me off the internet every 5 minutes and the best I can get out of the faucet is a luke-warm shower. Not what you want when you haven't bathed in a week. At least they have a guest washer/dryer so I can get laundry taken care of. At night I ride down to the "Spaceship Restaurant" for a huge plate of fried chicken with mashed potatoes and canned vegetables. I hurry back to the motel to watch the Patriots destroy the Broncos. An enjoyable ending to my day.