Tucson Mountain Park to Buenos Aires Wildlife Refuge:
---
Sagebrush, Saguaro, and Sweat
Map
Statistics for today
| | | |
| --- | --- | --- |
| Distance | 99.50 kms | 62.14 miles |
| Climbed | 497 meters | 1,631 feet |
| Ride time (hours) | 6.15 | - |
| Avg speed | 16.25 kph | - |
Statistics for trip to date
| | | |
| --- | --- | --- |
| Distance | 2,231.84 kms | 1,386.90 miles |
| Climbed | 14,777 meters | 48,481 feet |
| Ride time (hours) | 165.40 | - |
On this page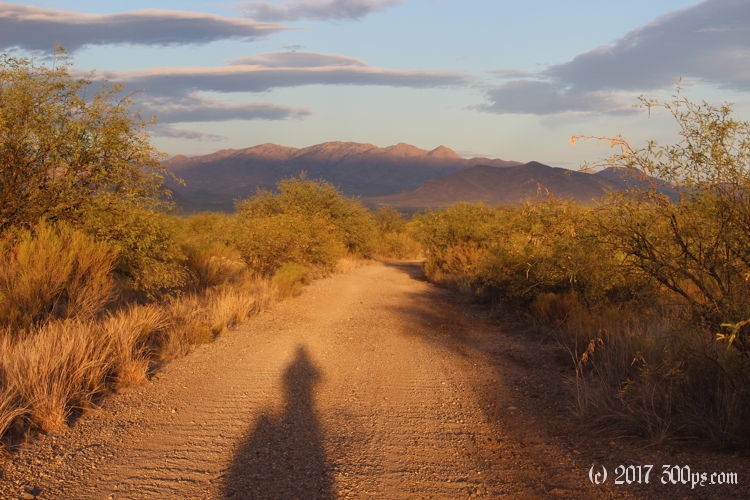 Friday, November 17th, 2017
It's really getting cold at night on a regular basis now. The lows are maybe high 30's at worst, I've camped through much colder but these days it seems to hurt more. I've decided that it's the tent. The fabric just isn't thick enough to provide much insulation. All in all I'm disappointed with this MSR Hubba Hubba model, it just isn't tough enough and thick enough for what I'm doing. It would make a nice summertime occasional camping trip tent, but it doesn't cut it for expedition-type, camp-in-the-rough, 3-season travel. At $360 I expected better from the most expensive tent I've ever bought.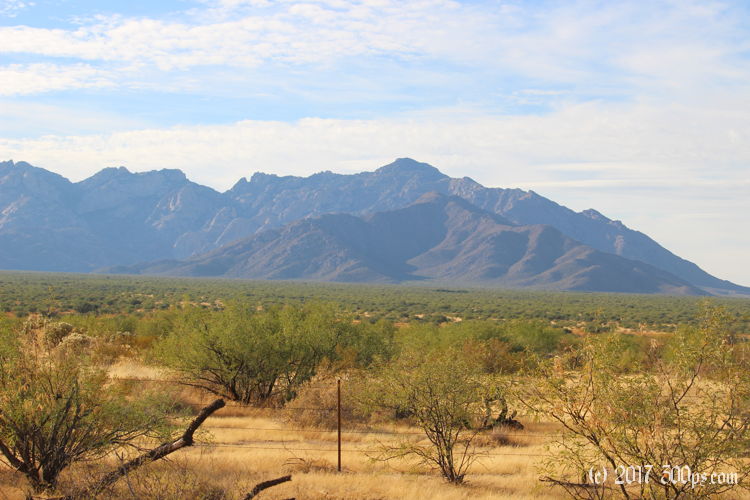 I have to visit a supermarket to pick up a few things I'm missing before I head back into the more sparsely-populated areas. The closest one is a Walmart where I run into the "urban survivalist" I met yesterday at the library. He catches rides with friends to do his shopping and chores around town. I realized this morning that one of my front panniers is ripping on the bottom. I get some duct tape to patch it up.
All set with food, I head west against a sharp wind to a small town called 3 Points. I get a gallon of water and turn south towards the border. The wind is now hitting me from about 4 o'clock, not helping all that much but not hurting me either. This road is just crawling with Border Patrol vehicles. I would say every fourth or fifth vehicle is NOT Border Patrol.
Late in the day I come across one of these ICE checkpoints well within the interior, maybe 50 miles from the border. I don't know how these things can be constitutional. I'm all set to argue with them if they stop me to ask for ID, but they let me pass without a word. I guess I'm not brown enough to harass.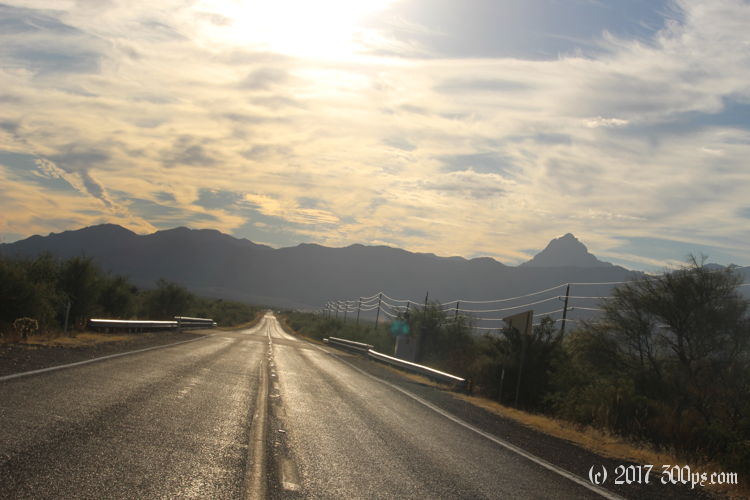 I'm into the Buenos Aires Wildlife Preserve on a long, slow climb. I'm running out of daylight. The road is fenced up tight with signs saying no entry, permit required, etcetera... I open a cattle gate to get off the road and hide myself in a stand of mesquite trees. As soon as the sun goes down it gets cold, I cook in the tent and hunker down in the sleeping bag right after.