Vulture Mine Road to Old US 80: minimal dirt today
---
Sagebrush, Saguaro, and Sweat
Map
Statistics for today
| | | |
| --- | --- | --- |
| Distance | 105.80 kms | 65.87 miles |
| Climbed | 114 meters | 374 feet |
| Ride time (hours) | 5.09 | - |
| Avg speed | 20.8 kph | - |
Statistics for trip to date
| | | |
| --- | --- | --- |
| Distance | 1,775.89 kms | 1,103.55 miles |
| Climbed | 12,698 meters | 41,660 feet |
| Ride time (hours) | 137.21 | - |
On this page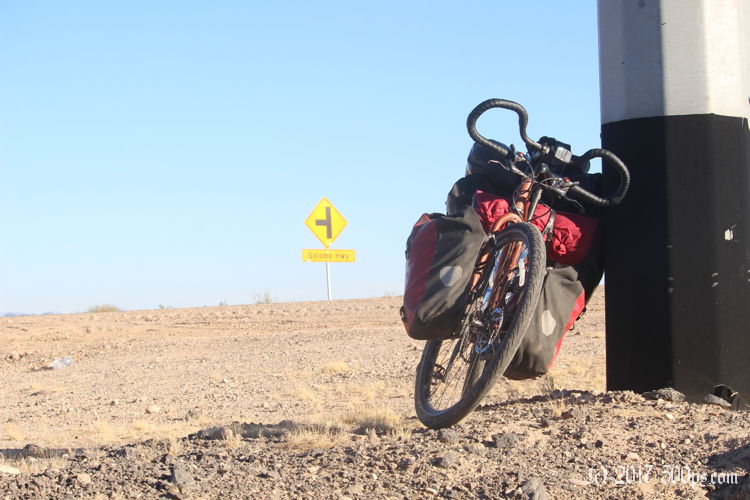 Saturday, November 11th, 2017
I ride/slide my way down the trail to the paved road. It's early, with the shorter days I seem to have naturally fallen into an early-to-bed, early-to-rise pattern. Just a couple of miles down the road I ride past a BLM campground full of RV's and off-road vehicles. I was happier in my do-it-yourself campsite on the mountain.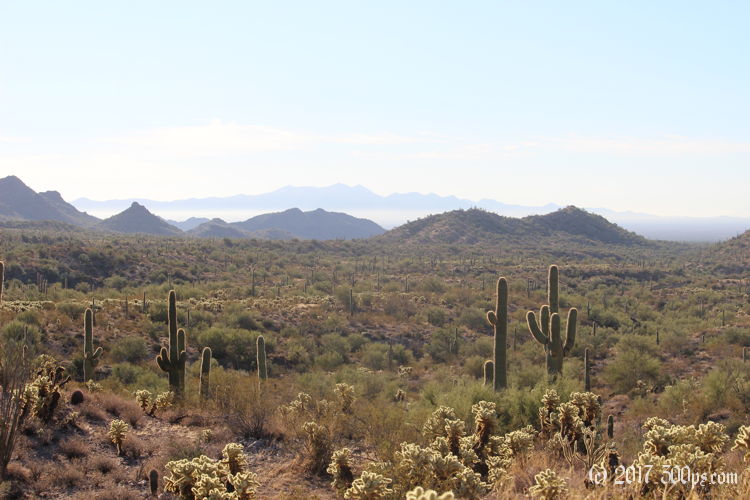 I descend into a big valley, passing "Vulture City" (which doesn't seem to me much more than a desert tour outfit and a ranch). The wind is not working in my favor as I make my way across. I can see that the surrounding area is very sandy which doesn't bode well for any off-road excursions today.
I come to a crossroads: dirt in front of me, dirt to the right, pavement to my left. I take the pavement. This road should get me around the mountains to the south and dump me out somewhere near I10. Several times on this road I hear the sound of automatic weapons being fired. I just hope they're smart enough to be pointing those things in the other direction. The motorcycles are out in force as well. It's the weekend so everyone's having some good old - shoot stuff - ride them Harleys - tear up the desert with an OHV - fun.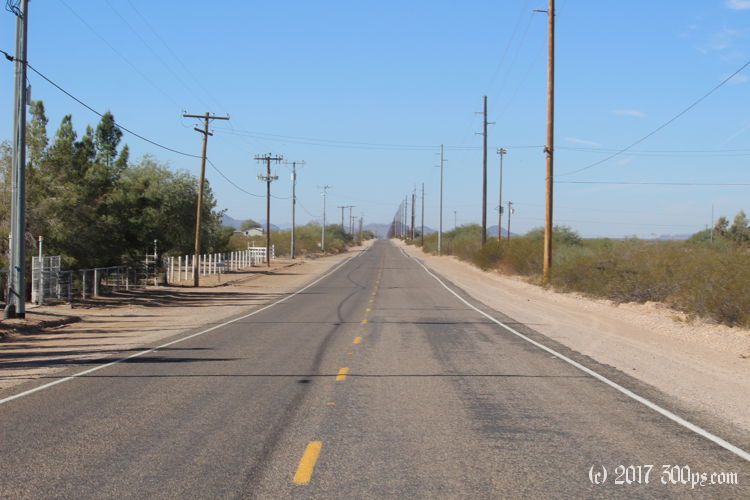 I turn right at some hamlet to get to I10. All that's at the exit I've chosen is a gas station with a mini-mart, a Mexican restaurant, and an RV park. All I need, really. The mini-mart provides water and some chips, the Mexican restaurant huevos rancheros with beans, rice, homemade tortillas, and WiFi. They remind me of the tortillas I used to buy from an old woman in Guadalajara, delicious. Afterwords I'm so full I can barely ride the bike. I just kind of crawl along for about 5 miles until I've digested enough to get my energy back.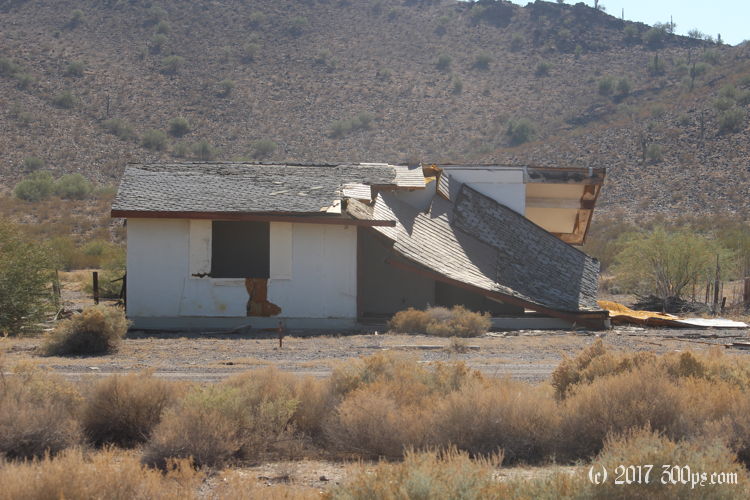 I'm trying to skirt around Phoenix and its sprawl. When I get close to Buckeye I turn south on a road the roughly follows the Gila River. The river means agriculture. The sun is going down but I'm not really seeing any camping opportunities with the farms and ranches on both sides. With just a half hour of daylight left I come to a dirt road the leads west to Aguas Calientes, I ride down it for a mile until I'm into the desert and pitch the tent in a stand of scrub trees and creosote bushes, careful to be out of sight from the road. Tonight is the first time on the trip that I've felt like I'm stealth camping.