San Pedro River to Willow Road: Javelinas and chilaquiles
---
Sagebrush, Saguaro, and Sweat
Map
Statistics for today
| | | |
| --- | --- | --- |
| Distance | 82.00 kms | 50.95 miles |
| Climbed | 891 meters | 2,923 feet |
| Ride time (hours) | 5.62 | - |
| Avg speed | 14.6 kph | - |
Statistics for trip to date
| | | |
| --- | --- | --- |
| Distance | 2,811.87 kms | 1,747.30 miles |
| Climbed | 21,521 meters | 70,607 feet |
| Ride time (hours) | 212.38 | - |
On this page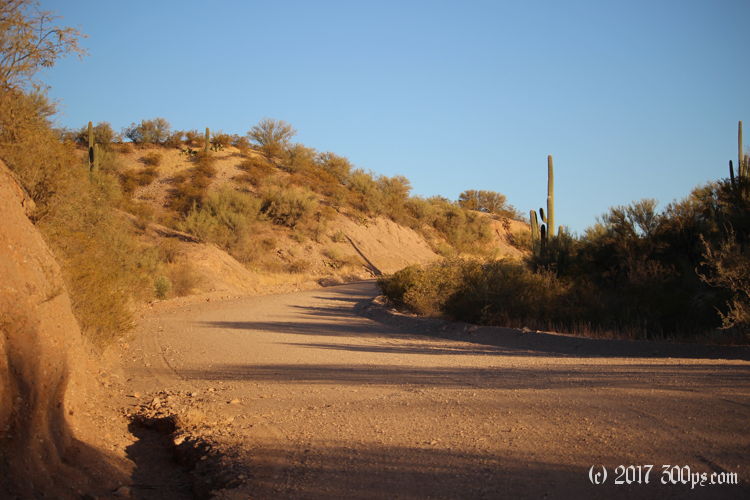 Tuesday, November 28th, 2017
Another early rise this morning, I'm on the road before the sun makes it over the hills to the east. It's warm enough that I don't feel the need to wait for its rays to warm me up.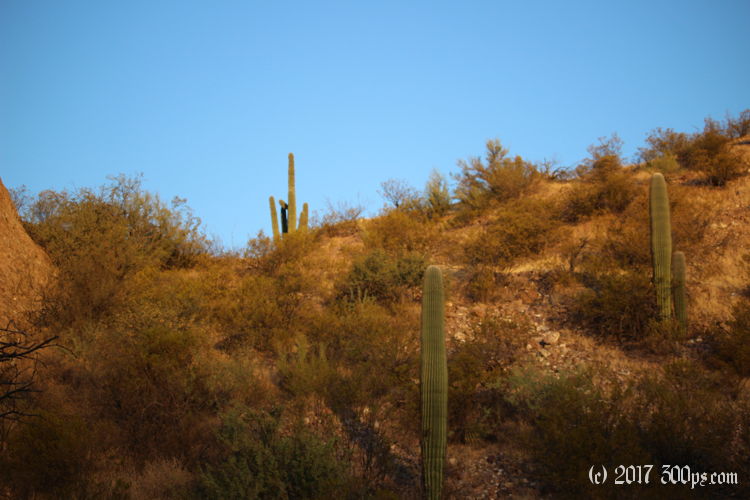 The road is a repeat of yesterday's dirt -- but well-maintained -- roller-coaster until I reach the Pima-Cochise county line. The quality of the surface is instantly worse in Pima County, with more rock and sections of deep sand; even sandy enough to have me walking in some places. I deflate the tires to improve the grip. I was still running on pavement pressure, all the way from Willcox, a pretty good run on dirt road in the Arizona desert. Ten miles later I cross the Pima-Pinal county line which brings pavement. While I'm pumping the tires back up a woman stops to ask me if I need a ride into town. No, but thanks. I'm curious about how they work out the maintainence responsibilities between the counties since Pima County workers would have to drive long distances through other counties just to get to this particular section of road in order to maintain it. I look it up on the internet, I find a contract between Pima and Cochise counties for the maintenance of Pima's portion:
2. Obligations of Cochise. Cochise shall provide highway maintenance services, specifically unpaved road grading on San Pedro River Road, hereinafter "Road", within Pima County, which is a continuation of N. Cascabel Road in Cochise County, commencing from the Pima-Cochise county line for distance of approximately nine (9) miles to the Pima-Pinal county line. The Road shall be maintained in the same manner as Cochise maintains N. Cascabel Road within Cochise's boundaries, and in all events shall be graded no less than once every eight weeks.
Pima is getting screwed. Cochise doesn't maintain Pima's part of the road anywhere close to the level it maintains its own.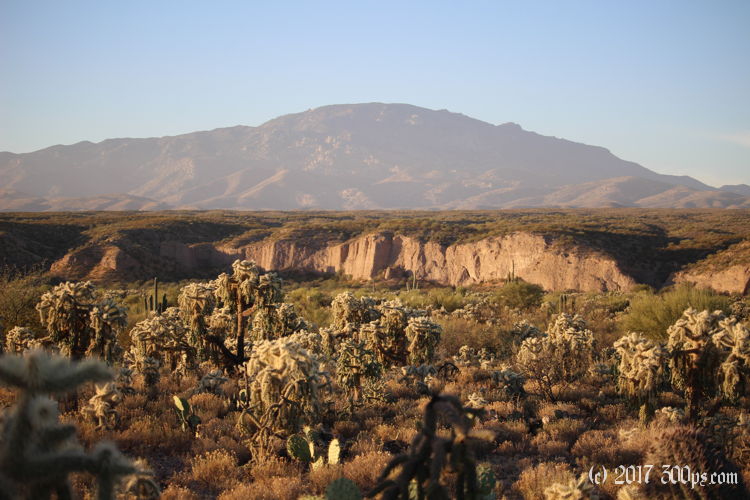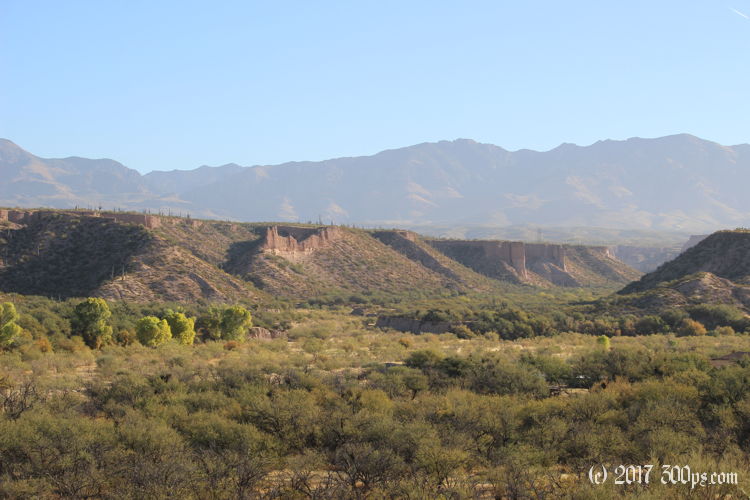 I stop in a town called San Manuel for breakfast at a Mexican place. I'm thrilled to find they've got chilaquiles. Dollar General supplies a gallon of water on my way out of town. Kind of a funny-looking community of trailers and trailer-like houses. I guess maybe it's a community of mostly snowbirds. Pretty big though. From here I've got a long climb up over the shoulder of the mountains I've been skirting to the west, then a descent starting near the town of Oracle that takes me to route 77.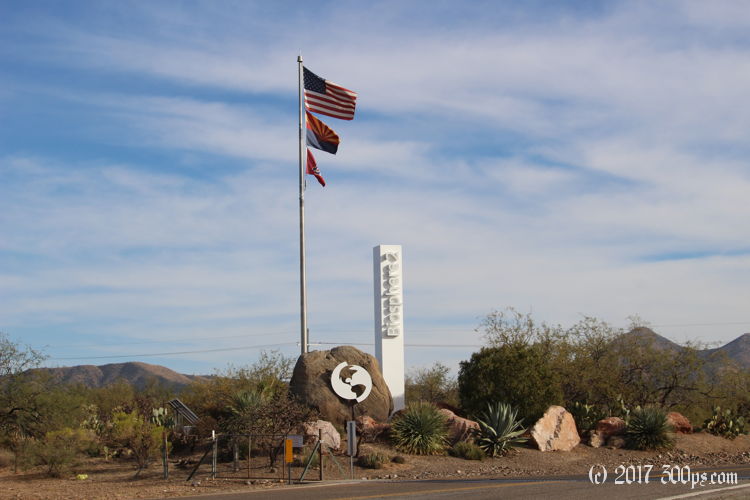 I could keep going down 77 then turn north towards Phoenix, or I could head off again into the desert on dirt roads. Dirt it is. The entrance of Willow Road has "no entry without permit" signs but the hell with that. I figure no one will bother me on my bicycle. I ride north for a while on a good road then turn west on a shitty one. Looks like I'm in for another one of those powerline access road type deals which means very rough and very steep. I give it the college try for a couple of miles before I start looking for a place to camp. I find a nice, flat spot hidden from view under a tree. Probably my last night of camping on this trip...