Blythe to near Parker: chores, ride, more chores
---
Sagebrush, Saguaro, and Sweat
Map
Statistics for today
| | | |
| --- | --- | --- |
| Distance | 86.25 kms | 53.44 miles |
| Climbed | 122 meters | 400 feet |
| Ride time (hours) | 4.16 | - |
| Avg speed | 20.8 kph | - |
Statistics for trip to date
| | | |
| --- | --- | --- |
| Distance | 1,447.39 kms | 899.12 miles |
| Climbed | 10,169 meters | 33,363 feet |
| Ride time (hours) | 111.07 | - |
On this page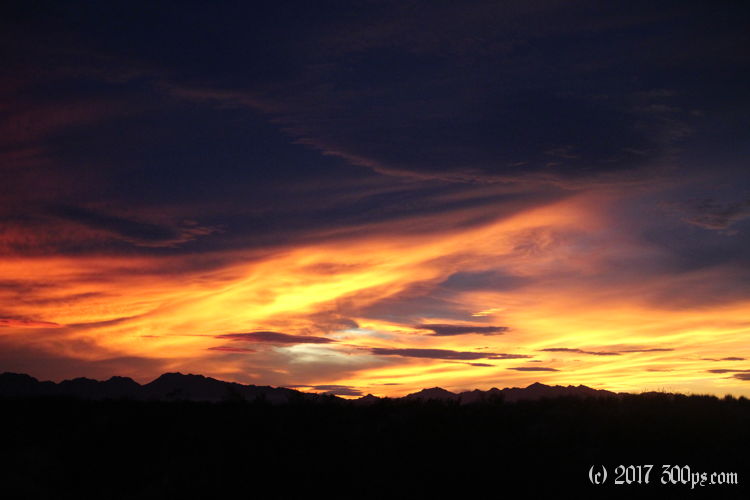 Monday, November 6th, 2017
Following the early to bed-early to rise theme of the last few days, I'm out the door before the sun is fully up. I've got my laundry with me but I'm itching for breakfast first. The Courtesy Coffee Shop doesn't open 'till 7am. I get a coffee at Starbucks instead and throw my reeking clothes into a machine at the laundromat across the street. I've killed enough time for the Courtesy to have opened. I'm somewhat disappointed when they tell me that the cook who does the Mexican menu won't be in until 8... I had my heart set on chilaquiles. Oh well, eggs, bacon, homefries, and toast it is.
Back at the laundromat waiting for my stuff to dry I consider my options: I could go south towards the border, west towards Phoenix, or north towards Parker. Parker sounds good because I can set myself up to do the west-of-Alamo Lake ride that I wanted to do but failed when I couldn't get around the lake. Plus the wind is blowing out of the southeast, I'll have an easy, wind-assised ride on pavement. Some Mormons try to foist a pamphlet off on me. I politely decline, I'm not in the mood to entertain them. I have a laugh with a fellow laundry washer about the dogged persistence it takes to be doing missionary work at a laundromat in Blythe, CA at 7:30am on a Monday morning.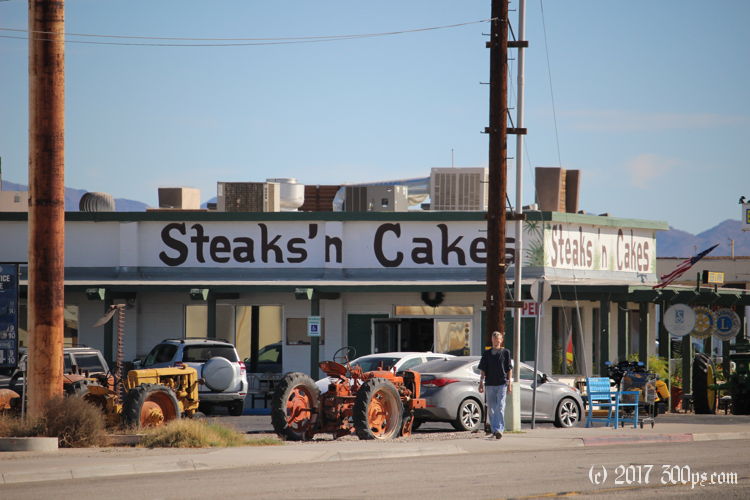 I cross the Colorado River into Arizona; my phone jumps an hour ahead. Still only 9:30am. I'm about to turn north in Ehrenberg when I hear the tell-tail click, click, click sound of something stuck in the rear wheel. I stop to discover that it's a perfectly designed bicycle tire-flattening device. As soon as I pull it out of the tire the air whooshes out of the tube. Crap. Off with all the bags, off with the wheel, off with the tire, replace the tube with my spare (I'm not in the mood to patch this one);pump it up, on with the tire, on with the wheel, on with the bags, away I go again. Once I'm heading north I'm flying right along with the wind (as much as one can fly with this tank of a bike). Hours of flat, mind-numbingly boring farmland later I pull into Parker. The only thing of interest that's happened in the interim is a Native American dude who told me he likes my hat at a convenience store. I'm wearing an Oakland Raiders hat. I know, I know... I lost my other one and it was all I could find on short notice. The reason he likes the hat is that the Raiders won him his bet last night.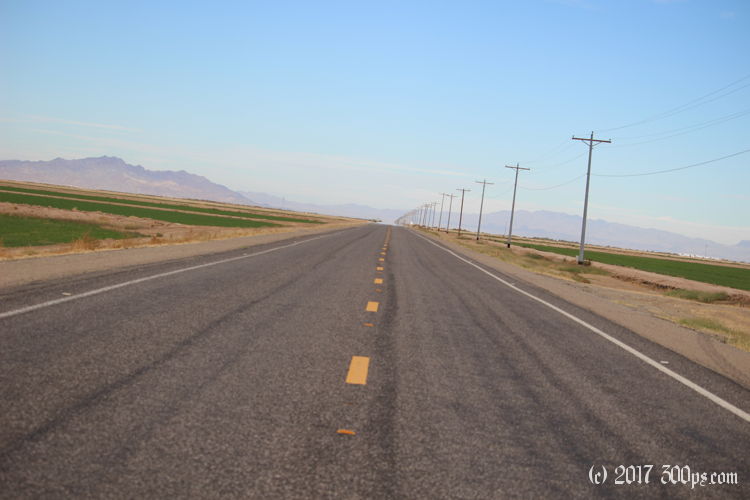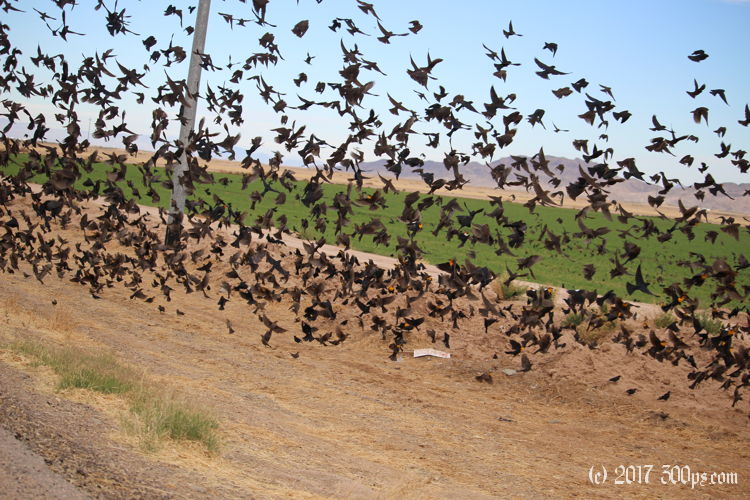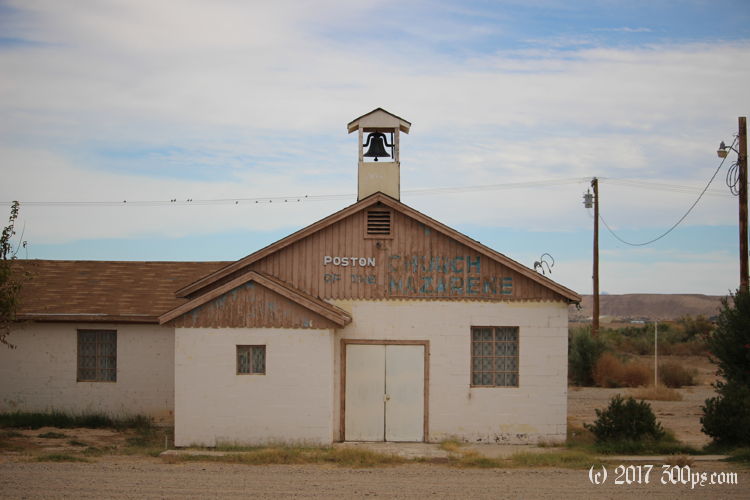 More chores in Parker. First stop is a gas station to fill up my fuel bottle. It costs me a whopping 30 cents, which I put on my credit card because I'm too embarassed to buy so little gas face-to-face. 30 cents on the Visa, no one made any money on that transaction. Then I'm off to Walmart where I buy: 2 gallons of water, 2 bell peppers, an onion, a pack of dried salami, a brick of cheddar cheese, 2 garlic bunches, a pack of trail mix, a bag of dried banana chips, a pack of beef jerky, 4 pouches of instant rice/quinoa, a tube of sun screen, and a partridge in a pear tree. Back outside I have some fun trying to fit it all on the bike. I figure it ways about 95 pounds when I'm done. The back is wobbling from the weight as I ride out of town. I only go as far as necessary to find a decently secluded place to camp off of Shea Road. I'm about 200 yards from a bristling cellphone tower array so no worries about entertainment tonight. Tomorrow the fun begins...