Gila Bend to near Casa Grande: get me off these highways!
---
Sagebrush, Saguaro, and Sweat
Map
Statistics for today
| | | |
| --- | --- | --- |
| Distance | 117.30 kms | 72.70 miles |
| Climbed | 373 meters | 1,224 feet |
| Ride time (hours) | 6.10 | - |
| Avg speed | 19.3 kph | - |
Statistics for trip to date
| | | |
| --- | --- | --- |
| Distance | 1,943.19 kms | 1,207.32 miles |
| Climbed | 13,169 meters | 43,205 feet |
| Ride time (hours) | 145.80 | - |
On this page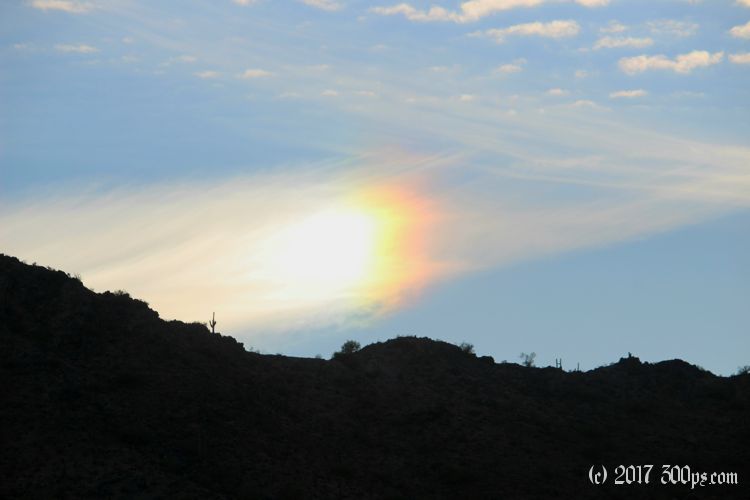 Monday, November 13th, 2017
I go for a breakfast burrito at a little Mexican place down the street from the motel. It's excellent, the real deal with real hot sauce. I get to talking with a Native American dude about snakes. I show him a picture of the sidewinder rattlesnake I almost stepped on. He pulls out his phone and shows me a picture of him holding a 6-foot diamondback. He says they were doing yardwork and the thing came up out of a hole under a slash pile. His buddy shot it with a .22 and they had it skinned, it's hanging on his wall at home. I'd like to see a big diamondback like that... then again maybe not.
I spend the morning on a long, slow climb into the wind through the Sonoran Desert National Monument. I'm enjoying the scenery until I start getting near Maricopa on the other side. I pass a big landfill, from there until Maricopa I'm dealing with an endless line of trucks and hardly any shoulder. I breath a sigh of relieve when I make into the town. I stop for a coffee and some water to celebrate not becoming the hood ornament for a trash-hauling 18-wheeler.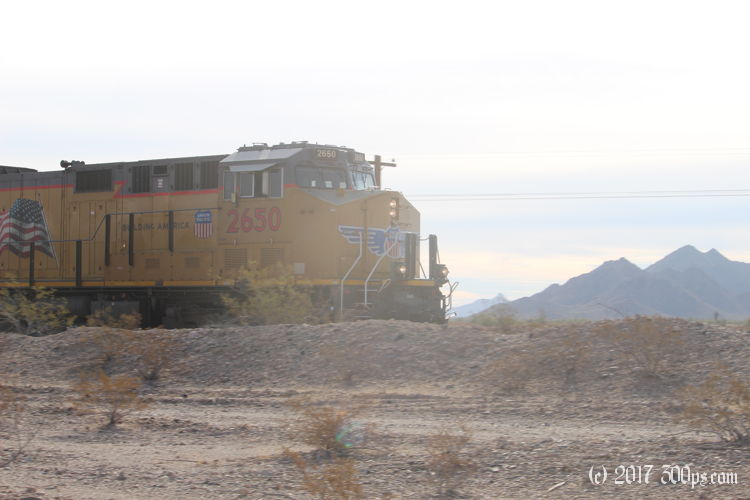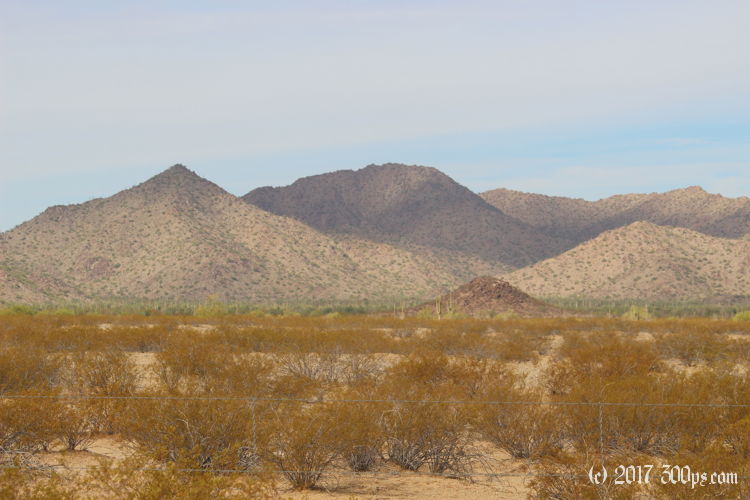 Little do I know I'm in for more white-knuckle riding this afteroon. I pick a road that heads diagonally southeast, the Casa Grande Highway, which is another shoulderless nightmare of a busy throughway. The pavement is pitted and cracking, bouncing my bike up and down for most of the way. Cars and trucks wizz by me with the absolute minimum of space. I have to keep reminding myself to relax my neck and shoulders, they bunch up like they are bracing for impact whenever someone shaves by me.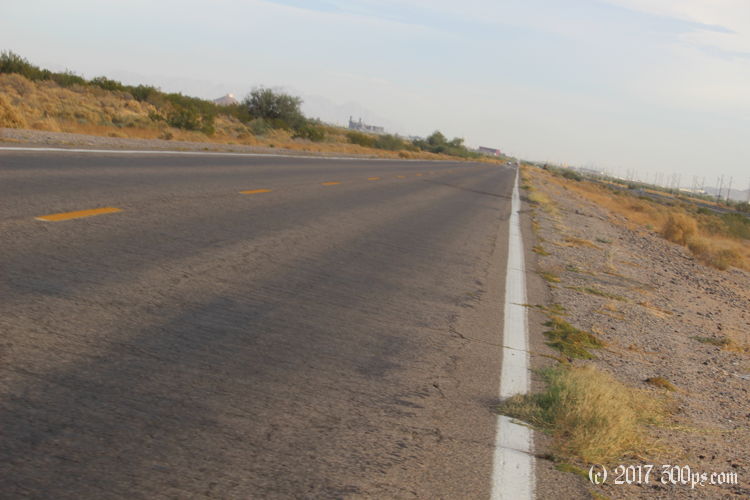 The Casa Grande Highway dumps me out near the I8/I10 merger. It's getting late and I don't see any other option (other than long detours) to get to Tucson than I10. In these situations in Arizona they allow cycling on the interstates. I ride the shoulder for an hour to at least get around the mountains that are blocking my progress to the southeast. As soon as I turn the corner I find a culvert that is only minimally fenced off, I lift the bike over the wire, down into a wash, then I'm free to wheel off into the desert and camp wherever I want. When darkness falls the valley houses light up like twinkling fireflies. It's not apparent how populated some of these desert places are until you see the lights come on at night.