Barstow Road to Apple Valley: an oasis in the desert
---
Sagebrush, Saguaro, and Sweat
Map
Statistics for today
| | | |
| --- | --- | --- |
| Distance | 44.40 kms | 27.34 miles |
| Climbed | 465 meters | 1,526 feet |
| Ride time (hours) | 3.75 | - |
| Avg speed | 11.9 kph | - |
Statistics for trip to date
| | | |
| --- | --- | --- |
| Distance | 883.54 kms | 549.29 miles |
| Climbed | 6,915 meters | 22,687 feet |
| Ride time (hours) | 74.74 | - |
On this page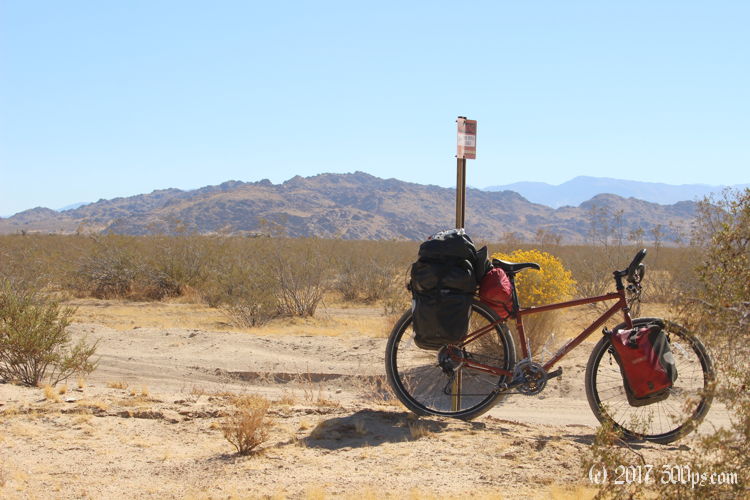 Sunday, October 29th, 2017
I have all day to get to Apple Valley, which isn't too far away; I decide to make it interesting by going over the mountains on a dirt road. That should chew up some time.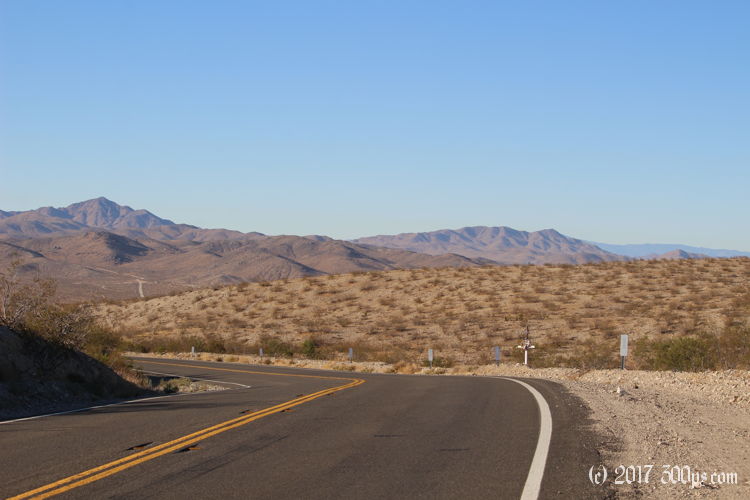 I have a Warmshowers arrangement for tonight in Apple Valley. In all my years of bicycle touring, this will actually be the first time that I have used Warmshowers. I've always been a bit uncomfortable with the idea of showing up on the doorstep of someone I've never met, dirty and hungry from the road, to ask for free lodging. What has prodded me to give it a try is the solitude of all of this desert traveling. I just feel like having some human contact. I'm a little nervous about how it might turn out: what if I don't like them? What if they don't like me?
I stop to talk to a Mexican family out riding quads in the sand. They are wearing full body armour. Looks like a lot of fun but there are so many people out on ATV's, trucks, and motorcycles on this Sunday that I find the ride a bit painful. I get a facefull of dust every time one of them goes by.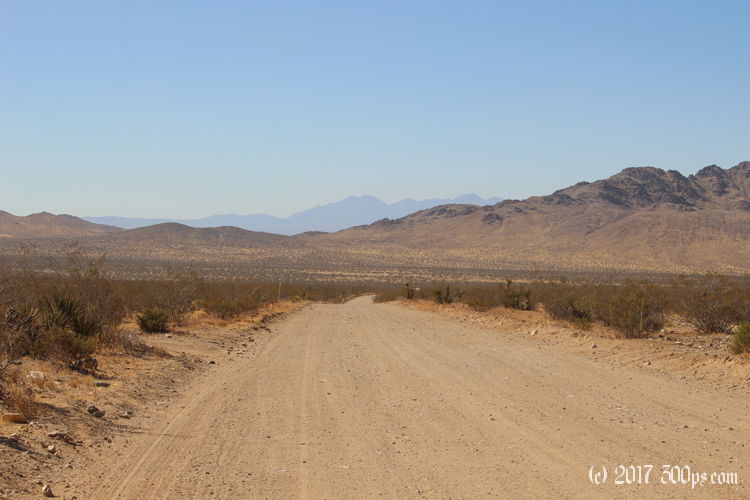 The water situation is getting tight again. It looks like I'm going to have to do the last 10 miles into Apple Valley with nothing.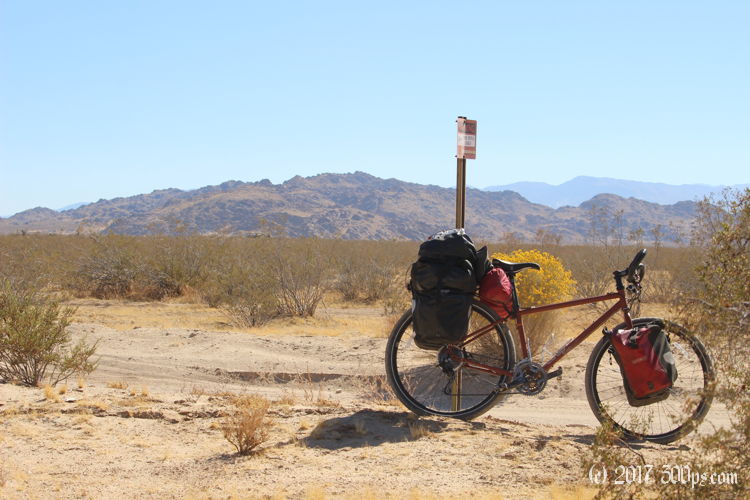 I arrive at a gas station completely parched and starving. I buy a gallon of water, a liter of Coke, and a big bag of Cheetos to take to the local park where I re-hydrate and stuff my face under the shade of a big tree. I'm really tired. I think the
I arrive at the host's place in the late afternoon. I need not have worried, she is very friendly and we hit it off. Many hours of conversation, a big dinner packed with vegetables (I felt like I needed a dose of that), laundry, and a good night's sleep in a comfortable bed: just what the doctor ordered. Truly an oasis in the desert.