Why I don't get out of the tent in the middle of the night in the desert.:
---
On this page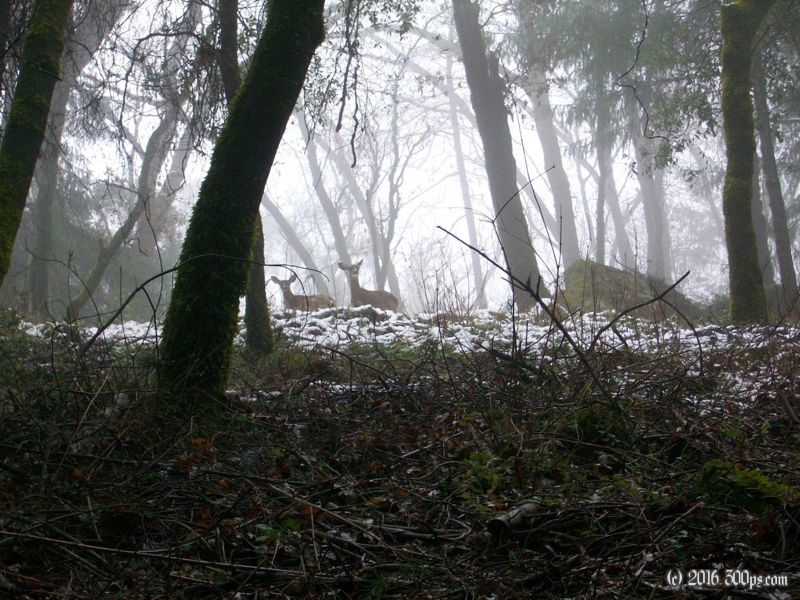 A few years ago I rode across the US from Boston to San Diego on my bicycle. When I got out to San Diego I caught a flight down to Guadalajara to hang out with friends. We spent the holidays in Costa Rica then I worked on a farm near Lago Chapala for a few weeks before returning to California. I spent the first month in the Sierras up near Tahoe cutting down and chipping a seemingly never-ending supply of oak trees damaged by a series of wet, heavy snowfalls at the farm of a friend of my uncle's.
After the farmer and I had cleaned it all up I got back on the bike for a three day ride down route 49 to my next gig installing an irrigation system on a farm in the foothills east of Stockton. I met Colette one night at a party on the farm and it was lust at first site. I moved in with her the next day and we spent the ensuing 3 weeks steaming up the windows until the last possible moment. Two weeks prior to meeting her I had lined up a job working for a month as a cowboy in New Mexico; I had planned to cycle from California all the way out to the ranch but in order to spend as much time with her as possible I ended up boxing the bike, taking a Greyhound bus to Phoenix, then riding to New Mexico.
I spent three weeks on a horse chasing cows around the desert mountains with the help of a border collie named Chutley. To be fair Chutley did most of the work; he was a consummate professional. My horse was too flaky to get down into the washes after the cows, whenever we got into some thick vegetation she would bolt at the slightest sound of branches rasping on the saddle or on my cowboy hat. After nearly losing my head when she took off right under a tree with low-hanging branches I decided to just let Chutley do his thing.
I was having a good time but the incessant sexting from Colette was making me restless. One night at dinner I got into a political discussion with the rancher. He was a staunch Tea Party supporter; he rambled for a good 15 minutes about how people need to take care of themselves and the government needs to get out of our lives etc…. He got quite upset when I brought up the fact that his ranch is 99% government land that is lent to him for free and that the government also built all of the water systems for his cattle without charge. When the insults started I knew it was time to go. I packed up the bike and started heading back to California to take Colette up on all of those suggestions she was texting me. It was June already, not the ideal time to cycle across the desert, but I was highly motivated in spite of the heat and the headwinds that pummeled me like nothing I had experienced before once I entered the Mojave.
The ride was not without its adventures. I ran out of water on one long stretch of unpopulated desert. A few days later I left the asphalt in the evening and followed a dirt track in search of an isolated desert camping experience. I had to walk and drag the bike for about an hour to get to an amazing little plateau bordered with rock buttes. After setting up and eating dinner I spent a few hours just staring at the stars. Somewhere in the middle of the night I got out of the tent in sandals to take a piss. I felt a sharp sting on the top of my left foot; my first thought was red ants. I wiped the top of my feet to get them off then jumped back into the tent. By then it was really hurting. I dug out the flashlight to take a look: there were two evenly-spaced, slightly bloody holes on the top of my foot. It clearly looked to be fang marks. I had been bitten by a snake in a region where just about everything that's not a roadrunner is poisonous, with some of those critters of the kill-you-in-30-minutes variety. My thinking went like this: if I left all my gear and walked to the road I could probably get there in an hour, at 3am on that road I would have to allow for an hour or two to flag down a car, then it would be another hour and a half to get to a hospital. Best case I get there in three and a half hours, worst case 5 or 6 if there were no cars. I'm no expert on poisonous snakes but I figured that amount of time plus the walking helping the venom make its way into my system meant that I was pretty much screwed. I said fuck it and went back to bed. If I didn't wake up so be it. I felt strangely calm about the whole affair and slept like a baby. When I awoke the top of my foot was ever so slightly swollen but I felt great. And that is why I don't get out of the tent in the middle of the night in the desert any more.
I arrived at Colette's place 5 days later. We wore each other out for a couple of weeks until it became clear to me it was nothing but physical between us. The catalyst to get me moving again consisted in her jamming a handful of nachos in my face, apparently because she didn't like a look I had given her. The next morning after a goodbye romp (left on good terms at least) I packed up and rode towards San Francisco.