Pueblo by the river to near Tacacoma: They were not kidding
---
Statistics for today
| | | |
| --- | --- | --- |
| Distance | 40.24 kms | 24.85 miles |
| Climbed | 2,278 meters | 7,474 feet |
| Ride time (hours) | 7.61 | - |
| Avg speed | 5.2 kph | - |
| Avg climb | 5% | - |
| Max grade | 19% | - |
Statistics for trip to date
| | | |
| --- | --- | --- |
| Distance | 9,716.60 kms | 6,037.86 miles |
| Climbed | 100,576 meters | 329,974 feet |
| Ride time (hours) | 763.76 | - |
On this page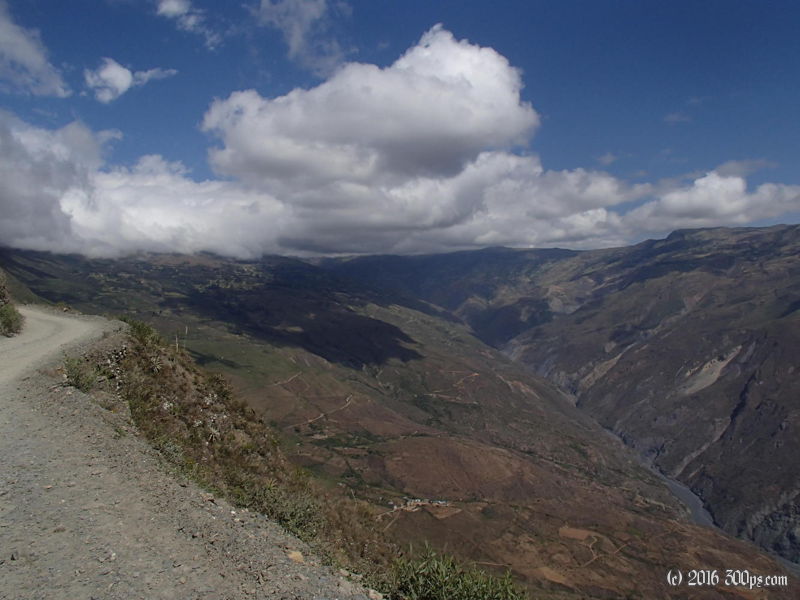 Tuesday, April 23rd, 2013
It was a long night in pueblo by the river. First a dog kept trying to snatch my garbage bag out from under the tent. I got up to chase him away. Later a bunch of dogs started barking incessantly. After a while I couldn´t take it anymore so I got up and threw some rocks in their direction. That shut them up. Then in the middle of the night the mine up the hill set off a bunch of dynamite. I lay there thinking but on my unaided brainpower I could not come up with a reason for why it would be a good idea to blow off dynamite in the middle of the night. The final sleep killer came in the form of high school kids running laps around the soccer pitch starting at 5:30 in the morning. They also decided to make mocking noises and run close to the tent to keep me awake. Unsurprisingly I got up in a bad mood.
Typical of my Bolivian experience, just when I´m about to beat someone up a cool person comes along. This time it was a neighbor of the soccer pitch who wanted to know where I was traveling to and from.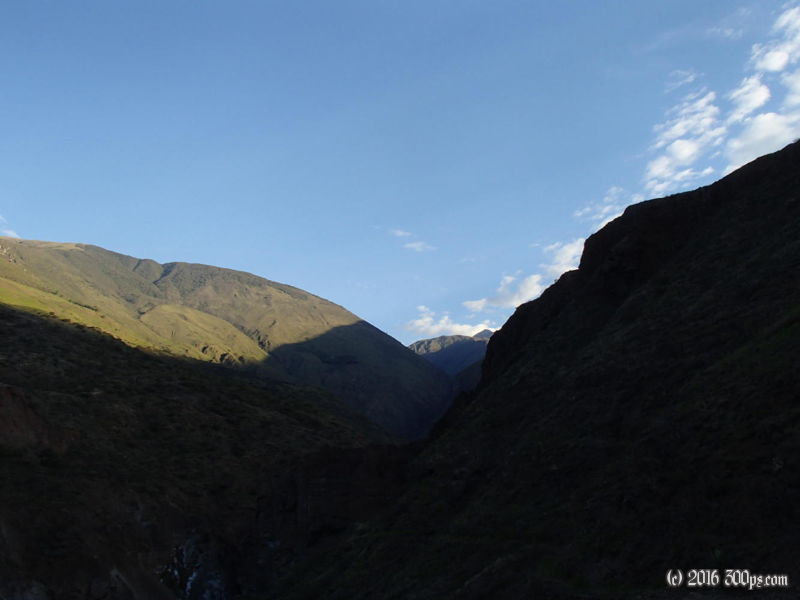 When I was all packed up it was time to tackle the big climb. I didn´t know exactly how big, everyone just kept telling me it was huge. And it was: the first section was 1,541 meters vertical in 23 kilometers, on loose sand and rock, with the usual grades ranging from 3 to 20 percent. The day was actually just one big climb except for a 3 kilometer descent somewhere in the middle. It was hot with plenty of sun, I just ground it out. At one junction I wasn´t sure which way to go and I was up so high I figured no one would be around, but there came a guy walking up the road who set me straight. Bolivia is really strange that way: just when you think you are in the remotest possible place someone comes walking out of the bushes.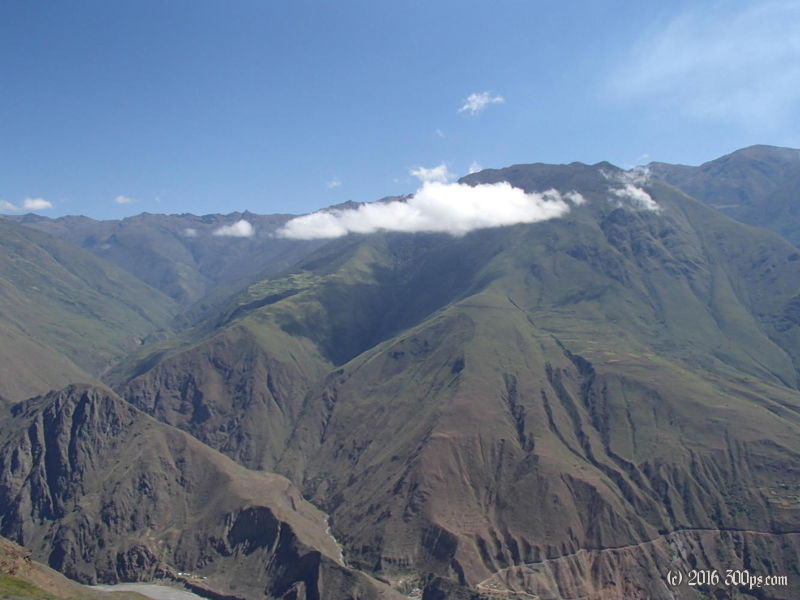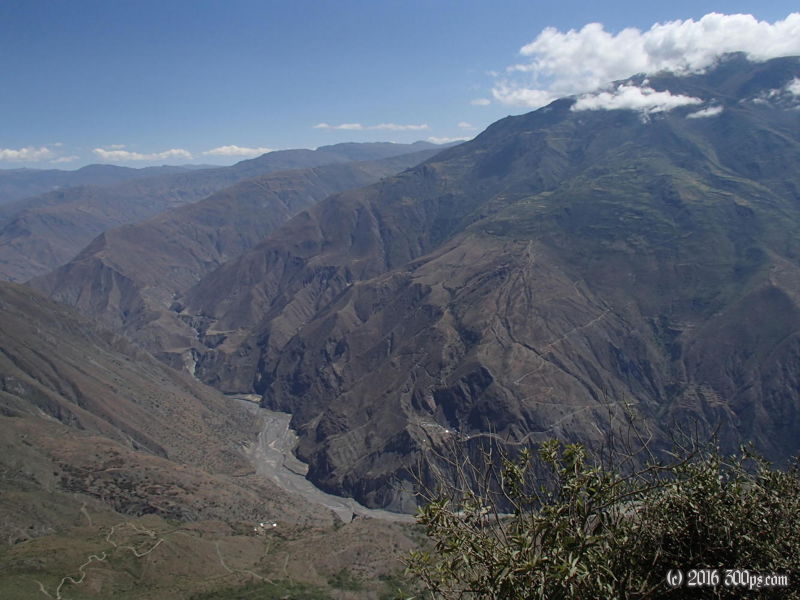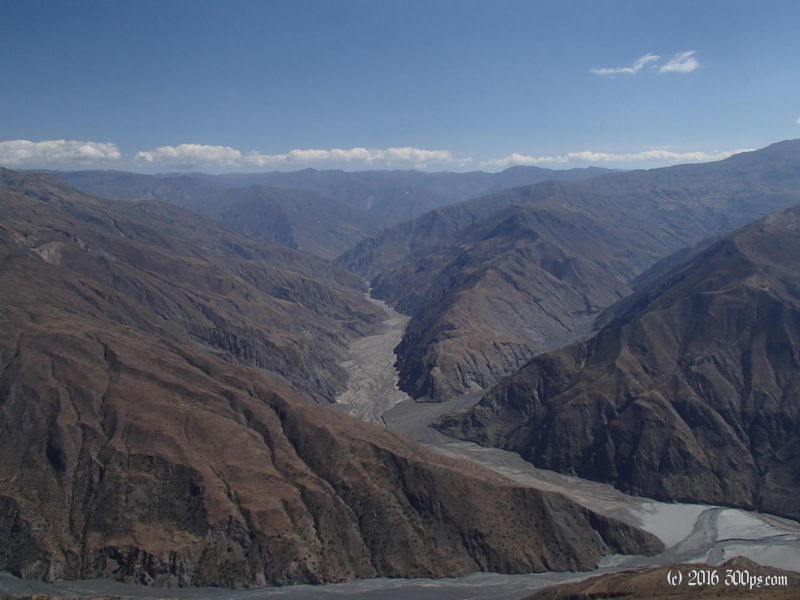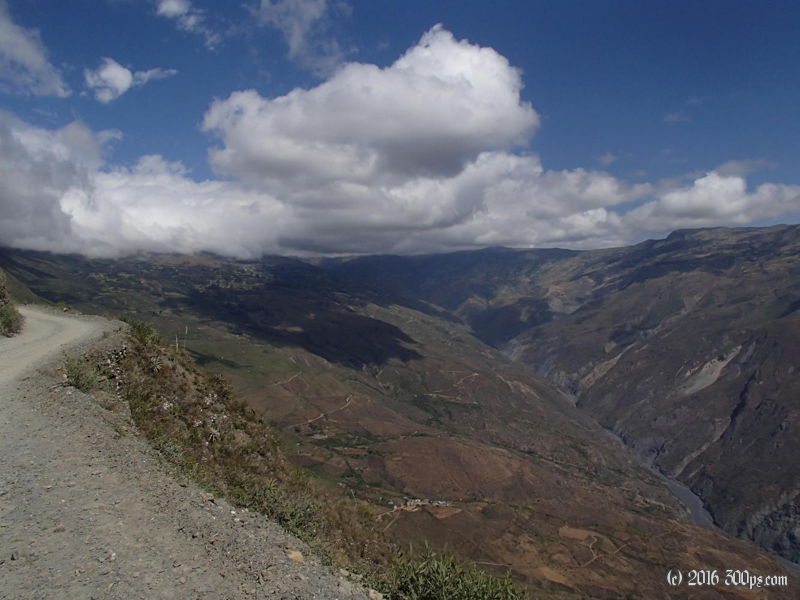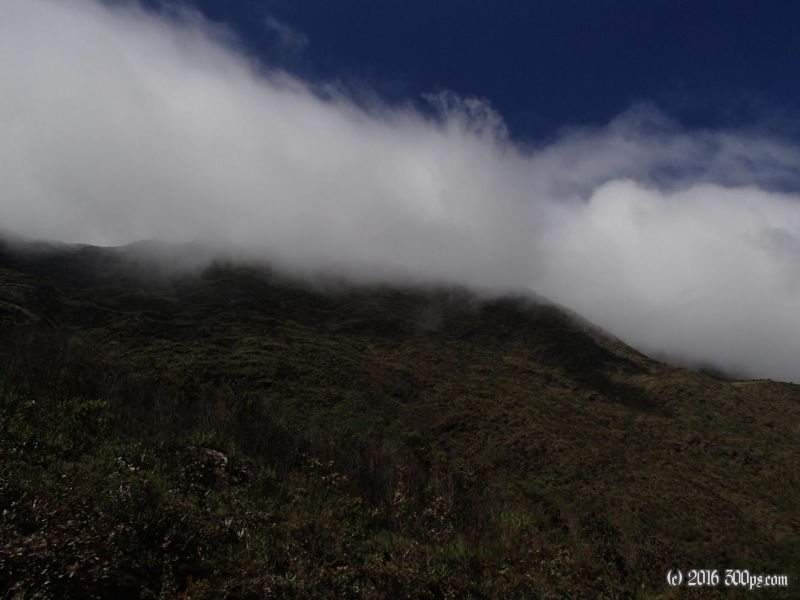 Around 3:30 I was really starting to bonk. All of this uninterrupted climbing was taking its toll... my speed dropped to the absolute minimum to not fall over sideways. 2,000 meters came and went, a record for me on ripio, then at last a town that I presumed to be Tacacoma appeared. At 3,000 meters altitude this area is a completely different ecosystem with grass, eucalyptus trees, flowers, bushes, and cattle. It´s a lot chillier as well. I picked up a few things at a store and prayed for a stealth camping opportunity to appear before I collapsed. It´s the same kind of landscape with a road cut into cliffs so I was feeling desperate for flat ground. At last I spied a footpath heading up away from the road which had some flatness to it. I pitched the tent and made dinner. After last night´s experience I resolved to avoid camping in pueblos again... I had had a good experience in El Chaya but that must have been an anomaly.
I´m beyond tired... just noticed that I passed 100,000 meters climbed for the trip. That´s 100 kilometers straight up! All those people who said this climb would be nasty were not kidding.