Carson City to Incline Village, Lake Tahoe, California: From one kind host to another with a climb in between.
---
Map
Statistics for today
| | | |
| --- | --- | --- |
| Distance | 46.99 kms | 29.20 miles |
| Climbed | 869 meters | 2,851 feet |
| Ride time (hours) | 3.77 | - |
| Avg speed | 7.7 kph | - |
| Avg climb | 3% | - |
| Max grade | 10% | - |
Statistics for trip to date
| | | |
| --- | --- | --- |
| Distance | 28,736.71 kms | 17,856.34 miles |
| Climbed | 302,089 meters | 991,106 feet |
| Ride time (hours) | 2,032.96 | - |
On this page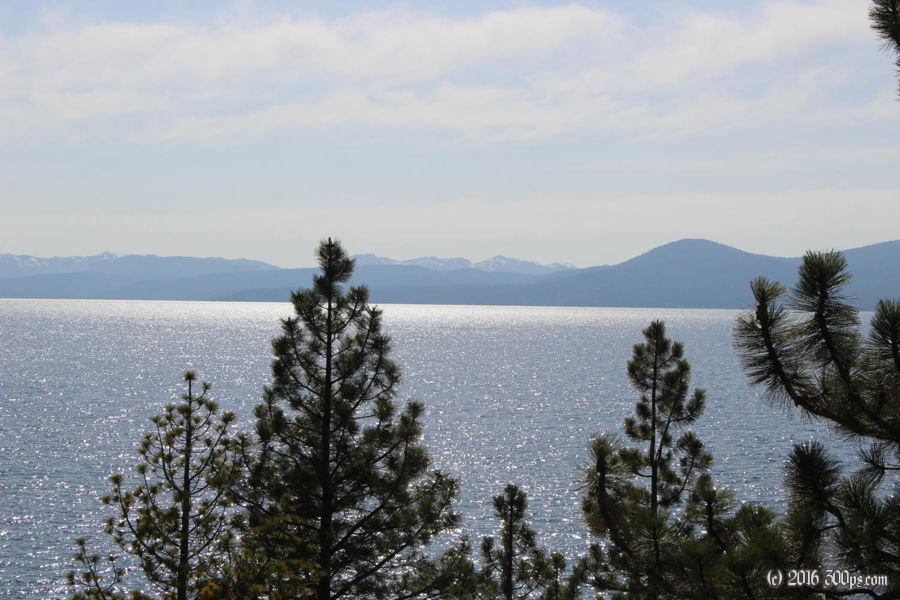 Friday, May 30th, 2014
I have coffee with Mickey before hitting the road. I've still got a bunch of stuff to do before I leave Carson City: pick up some rope for a bear hang (done at a True Value), shop for food, get some internet time at Starbucks, and have breakfast. When all is said and done I don't actually ride out of town until 11:30.
The wind is screaming down the mountains in my face as I start the climb up Highway 50 towards Lake Tahoe. The climb is not particularly difficult, it only turns out to be 2,300 or so feet, but the wind makes it a slog. Tons of traffic but a nice wide shoulder protected by a rumble strip to hide on. At Lake Tahoe I head northwest. This road has no shoulder, at times it feels dicey because there are still trucks on it. The lake is beautiful. In spots the water is Caribbean blue.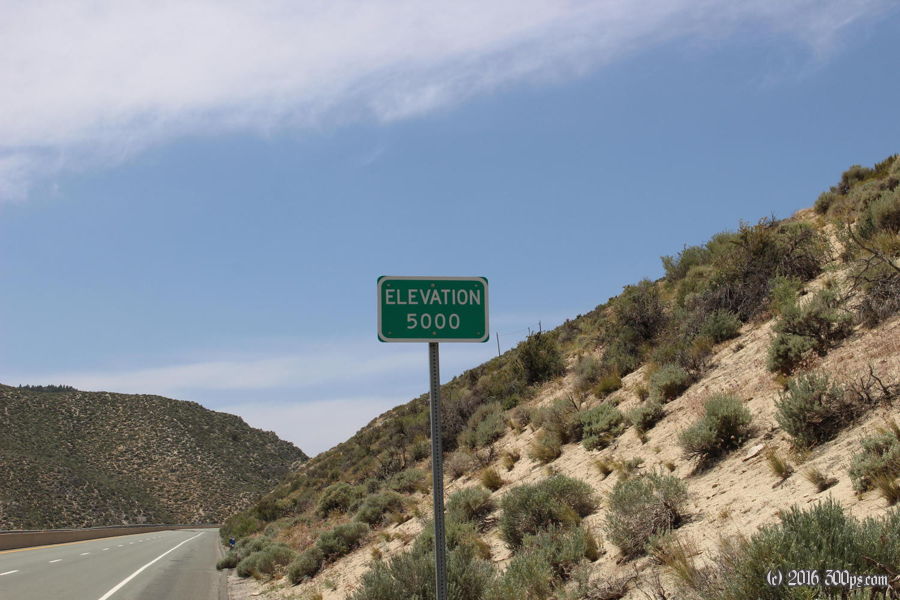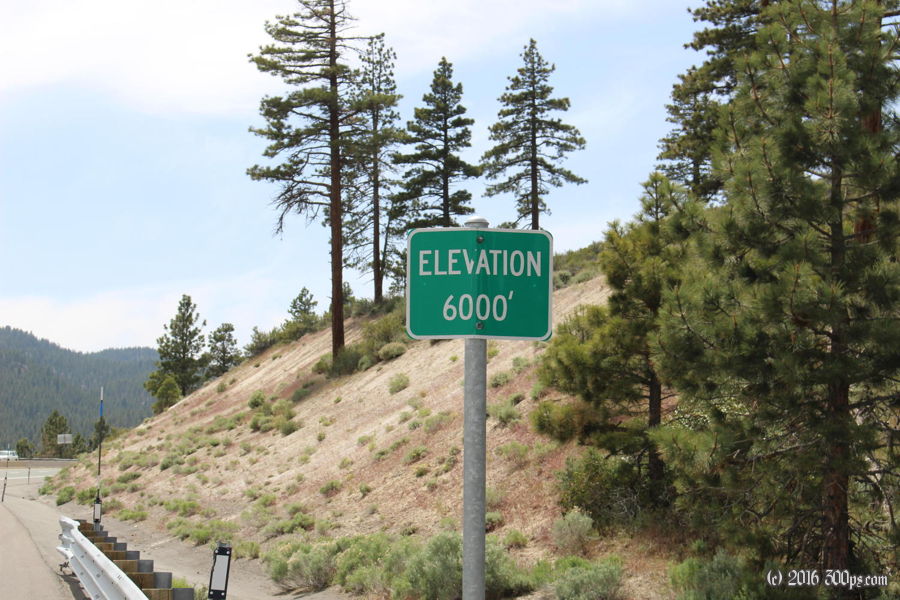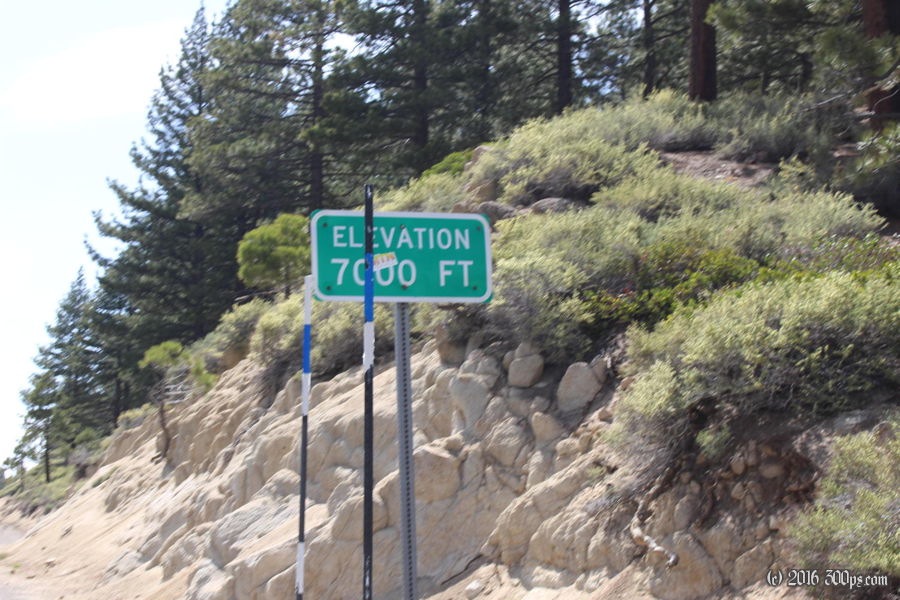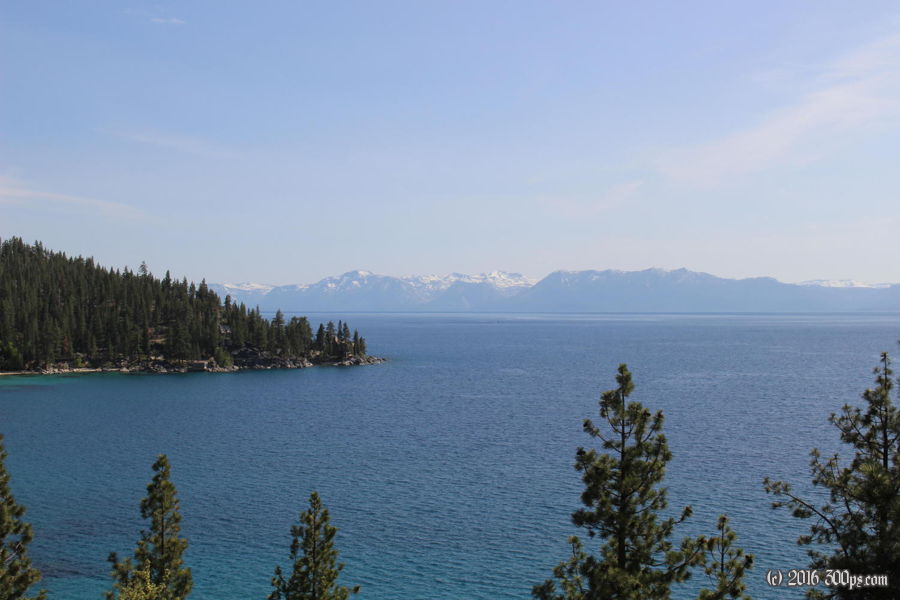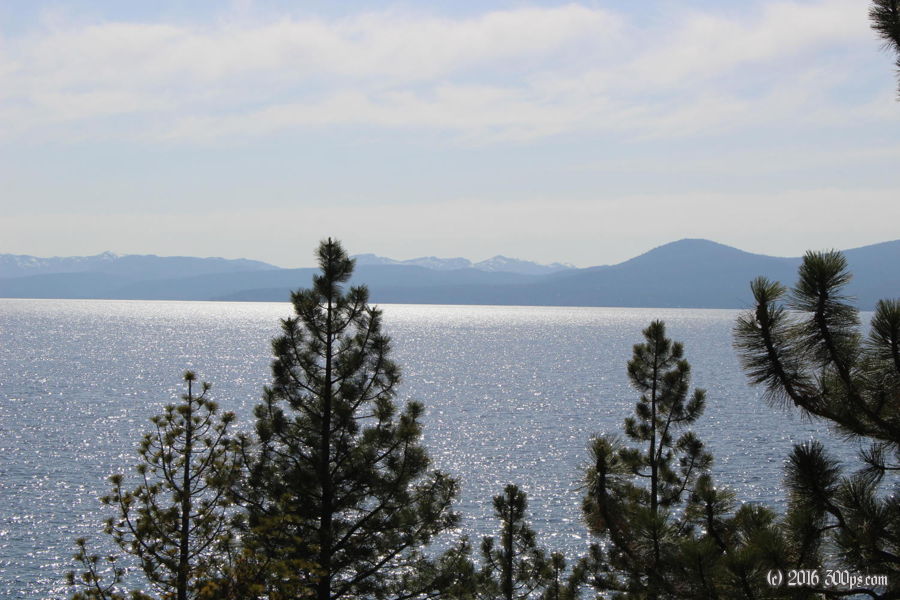 I stop to get a coffee at a place called Incline Village. Outside I get to talking to two guys who are having a beer after mountain biking. Both are well traveled, one with a very international business and the other took a year off to see the world (including climbing Mount Everest). We have lots to talk about. It's getting late so I'm about to get going when Andrew says he has a condo for his business in the village with a free room if I want to stay. Yes! I ride with down to the condo where I Shiva, an Indian associate of his who is staying there on business. I take one of the best showers I've had in a while then cook dinner in the kitchen while talking to Shiva about India. A luxurious sleep in a real bed follows not long after. I'm really on a roll this week with the kindness of strangers, thank you!