Las Cañas, Costa Rica to Rivas, Nicaragua: Another week, another country
---
Statistics for today
| | | |
| --- | --- | --- |
| Distance | 163.08 kms | 101.28 miles |
| Climbed | 902 meters | 2,959 feet |
| Ride time (hours) | 8.57 | - |
| Avg speed | 19 kph | - |
| Avg climb | 2% | - |
| Max grade | 7% | - |
Statistics for trip to date
| | | |
| --- | --- | --- |
| Distance | 17,573.87 kms | 10,919.97 miles |
| Climbed | 202,057 meters | 662,917 feet |
| Ride time (hours) | 1,329.52 | - |
On this page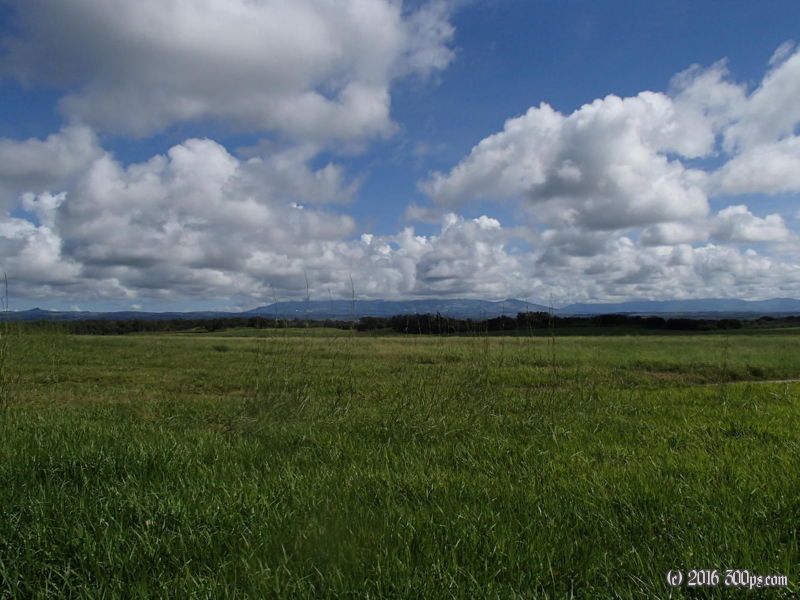 Sunday, November 3rd, 2013
Another week, another country. A real breakfast was included with the hotel but I had to wait a little bit for them to open. More hot highway riding today but with less traffic than yesterday. Linguistic note: I've noticed that some people here say things like "pedistes" and "comistes". I've heard that in Argentina as well. Normally the past tu or vos form would be "pediste" and "comiste". Perhaps it is a deformation of the vosotros (you plural in Spain) which would be "pedisteis" and "comisteis".
Got to the border at 4, checked out of Costa Rica without incident. On the Nicaraguan side I was charged one dollar for the "municipality" the woman said… and 12 dollars by the immigration agent. I almost didn't pay the municipality lady but she threatened to go get someone, I'm not sure who that would have been. Extortion…
It was almost 4:30 when I got back on the road. I ran out of light pretty quickly but I still had 20 kilometers to go. I was hoping to find a camping spot in a wind turbine farm but most of the entrance points were guarded. I found one that wasn't but when I rode in with the bicycle I realized that there were cameras covering the area I would need to go through to get down to the shore of the lake. I got back on the bike and kept riding in the dark. I got a bunch of little insects in my eyes, some of them really hurt. I finally arrived in Rivas tired and pissed off and grabbed a cheap hospedaje. I feel like I'm back in Peru or Bolivia: lots of gringo calls, trash everywhere, rundown hospedaje, and the roads full of small cc motorcycles.
There are some characters in this town. When I went out for dinner I walked past a prostitute that may have been a man, or perhaps at one time she was a man, and she kept trying to get my attention by yelling "hello". Finally I broke out my best Mexican accent with a "tengo cara de gringo o qué pedo cabrona?" She got a kick out of that. On the way back I had to go past her again so I was in for more heckling.
Later on when I was sitting outside on the steps of the hospedaje a guy on a motorcycle stopped to chat. He was dead drunk. I'm surprised he had made it that far without crashing. He wanted to show me his license and insurance, then he offered to let me ride the motorcycle. I almost took him up on the offer just to get the keys away from him but it probably would have gotten ugly. I escaped back into the hospedaje. When I went to brush my teeth I discovered that someone had puked in the sink, the lady at the reception was no help so I went outside to brush them where I was accosted by yet another character who was really out of his mind, probably a pasta base smoker. At that point I went straight to bed to avoid any more drama.