Getting there: Or dragging a bicycle in a box around the world
---
On this page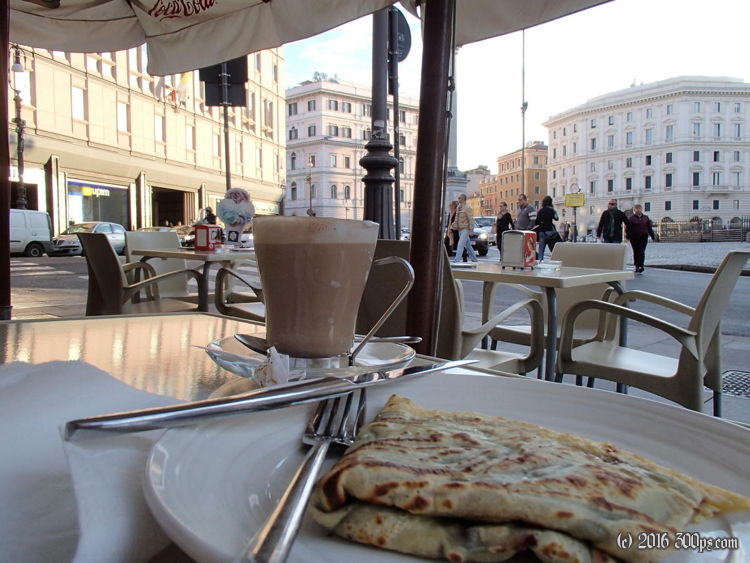 Tuesday, November 27th, 2012
Travelling with a bicycle in a box is an adventure. I woke up planning to walk the 8 blocks to Plaza España with all my stuff to catch the airport bus. The 3 block walk down to Paral.lel changed my mind: a 28 kilo suitcase, an unwieldy 30 kilo bike box, and a 10 kilo carry-on don't make for happy strolling. When I reached Paral.lel I started waving down cabs. Most just looked at the box, shook their heads, and kept driving. One guy stopped and we tried to get in into the back seat but it wasn't happening. Finally a cab that could lower its seats stopped and we got everything in.
At the Alitalia gate in the BCN airport I discovered that the bike box was 5 kilos over, the suitcase was 5 kilos over, and the carry-on was only over by a measly 2. The agent was cool and he let me slide on all of it. Alitalia has a deal if you are going from Europe to South America you are allowed 2 checked pieces and one carry-on. Since Alitalia considers sports equipment to be a checked piece of luggage, I got it all on for free. A rare thing these days; the only other airlines I know that do this are Virgin Atlantic and British Airways.
I had a long layover in Rome so I hopped a bus into the city and checked out the Coliseum and had a severely over-priced crêpe.
The flight to Buenos Aires was on a 777 in full sardine configuration. There were some comical moments during boarding where the passengers chipped in their engineering experience to try and make all the carry-on luggage fit in the overhead bins. Either Alitalia made a big miscalculation or they don't enforce their own carry-on size rules. There was nowhere near enough space so some people ended up jamming their stuff under their seats; it must have been an extremely uncomfortable flight for them because at only 5'9" I was squirming the whole flight due to lack of leg room.
14 hours then a smooth landing in Buenos Aires. I was unpleasantly surprised to find that Argentina had instituted a "reciprocal" (read: you f*ck us, we f*uck you) visa fee for Americans. They had been talking about doing this when I had lived here before but I thought they had given up on the idea. 160 dollars for a 10 year entry visa, complete with digital photo and fingerprints. Well I can't really blame them, that's what the U.S. does to non visa-waver countries, even though I don't support the policy and think it needlessly creates ill-will towards the U.S. And we have enough of that going around already...
I retrieved all my luggage, glad to see it arrived, although the bike box really took a beating. It looked like someone had cut a hole in it to peek in instead of opening it from the top. Everything was still inside fortunately.
Now the fun part... getting from the airport into the city. I've been through this airport a bunch of times so fortunately I knew the deal: say no to the legions of guys outside the gate offering a cab, don't change money at the airport as it's a ripp-off, go to the Manual Leon stand out on the curb where you can pay in dollars and get a bus ride into the Microcentro. Once in the Microcenter I faced the box not fitting in a cab problem again. None of the cabs I saw driving around could fit it. I walked over to the Sheraton, pretended like I was a guest, and asked the concierge to order me a mini-van cab. This cabbie got me to the place I'm staying, along with a complementary long conversation on what is wrong with Argentina these days. If you want to know what people are complaining about in a country, just ask a cabbie...
After 30 hours of travel I was hot, tired, hungry, aggravated, and thirsty so I was glad to find that my host was there. He even made lunch! Shower and nap...