Buenos Aires: Welcome to Kirchnerlandia
---
On this page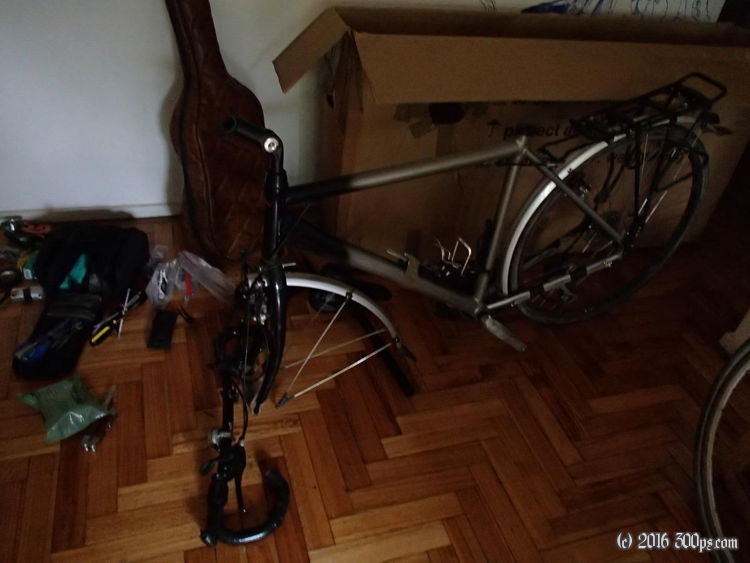 Friday, November 30th, 2012
Buenos Aires. I love this city and all its writhing chaos. It's been three years but I still feel a deep connection to all things porteño. In those three short years prices have tripled or quadrupled; only partially offset by a 50% rise in the dollar to peso exchange rate. The prices in the chichi barios of Recoleta and Palermo have become similar to those of Paris and Rome, at least as far as food is concerned. I never thought I would spend 6 bucks for a cup of coffee here. Fortunately I prefer the more working-class neighborhoods like Almagro and Flores where things are still reasonable.
My week here has been a whirlwind of visiting friends and trying to finish preparations for the trip. A week is not enough to get it all done but I know if I were to prolong my time here I would end up staying.
I kept bumping into Kirchnerismo (the president of Argentina is Christina Kirchner) at every turn while I was trying to prepare for the trip. First it was the money. You used to be able to withdraw dollars from American Express with an AMEX card, then you could take them and exchange for pesos or actually spend them here; most businesses and individuals accepted dollars. Kirchner and company have extended their capital controls to try and prevent the use of dollars. You can't withdraw them anywhere anymore, AMEX counter checks pay out in pesos, same with wire transfers and ATMs no longer dispense dollars. I was counting on being able to do this so it will make the financial aspect of the trip a bit more complicated and expensive. I was chagrined to learn that I could have gotten 40% more than the official exchange rate if I had brought cash. Real estate prices are still quoted in dollars however, we'll see how long this policy lasts. People are not happy about it because the rate of inflation is so high in pesos that no one wants to save in the local currency. The savings vehicle is a perennial subject of conversation here; dollars or euros, gold or real estate, etc... Argentina is unfortunately beginning to resemble Venezuela in many respects. Chavezonomics...
Next it was trying to find spare parts for the bike and camping equipment. In the name of promoting Argentine industry the government has slapped import restrictions on a whole slew of products. Unfortunately Argentina doesn't manufacture decent bicycle components and camping gear, so bike shops have rapidly dwindling stocks of components. I went all over town looking for things with no luck until I finally struck the mother lode: Nodari bikeshop on Diaz Vélez (nodari.com.ar). They have quality Shimano drive-trains, Michelin City tires in 700*38, some Continental tires, and can build 36 hole double-walled rims. All of this for a pretty price however. Given that it's a miracle they are able to get the stuff into the country it's worth it.
Next up was some camping things. Same deal, store owners tell me their importers have been severely limited. The most knowledgeable person I found was at Camping Center, Esmeralda 945. They have white gas that they have made specifically for them, and recommend that I use Hydra solvente when I'm out in the provinces (Hydra is the brand name). They are fast running out of gas canisters for American-style Pocket Rocket stoves but sell an adapter for readily available cartridges that look like aerosol cans.
Another useful address is ACA (Automóvil Club Argentino) at Libertador 1850, they sell what look to be decent road maps of the whole country.
I'm leaving Buenos Aires tomorrow to Esquel in Chubut province. It's a 25 hour bus ride for which I had to re-box the bike. More fun fitting the box in a taxi and getting to the bus station...