Somewhere on Ruta 45 to Campo Veintitrés: Flats, flat, rain, and no I don't want any company thank you
---
Map
Statistics for today
| | | |
| --- | --- | --- |
| Distance | 100.00 kms | 62.14 miles |
| Climbed | 503 meters | 1,650 feet |
| Ride time (hours) | 6.02 | - |
| Avg speed | 16.6 kph | - |
| Avg climb | 2% | - |
| Max grade | 7% | - |
Statistics for trip to date
| | | |
| --- | --- | --- |
| Distance | 15,359.06 kms | 9,543.64 miles |
| Climbed | 186,851 meters | 613,028 feet |
| Ride time (hours) | 1,204.78 | - |
On this page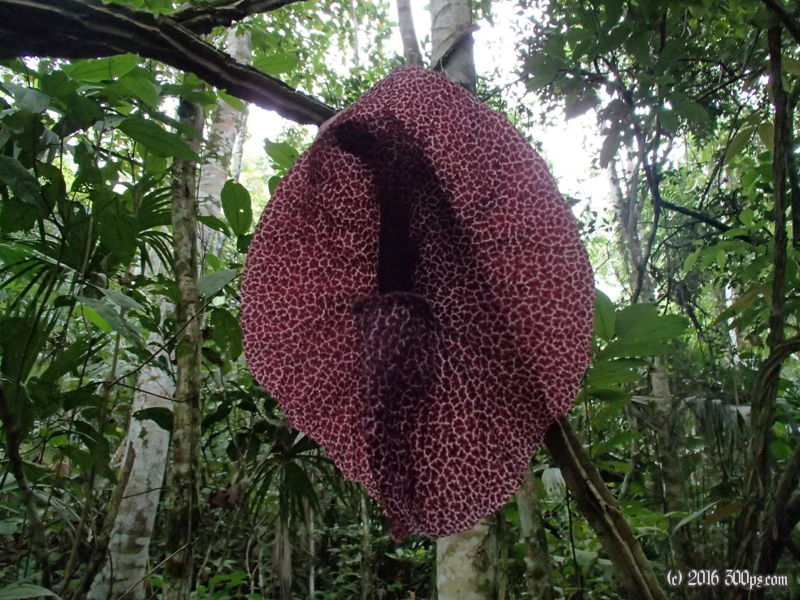 Friday, October 4th, 2013
5 kilometers into my day the back tire went flat. I swapped out the tube then after 10 kilometers it went flat again. That drives my crazy - there was probably something stuck in the tire that I couldn't find. I put on a folding Schwalbe for now.
More of the same today: hot and flat highway riding with the occasional hill. The highlight of the day was giving an English lesson to the cooks and waitresses at a restaurant where I had lunch. It started raining around 4pm. The rain got progressively heavier until I was completely soaked and running out of sunlight around 6pm. Fortunately a small settlement of roadside establishments catering to truckers appeared. The front wheel was making a racket so I got out the flashlight to take a look and found that the front rim is splitting. The front brakes are no longer usable. This is the rim that I got from Lucho in Trujillo, Peru; it was used so I knew it wasn't going to last all that long but I had hoped to at least make it to Cartagena before replacing it. I didn't get such a good deal from Lucho, thankfully I didn't pay him the price he wanted or it would have been a real rip-off.
I grabbed a room at an hospedaje and got some dinner. When I came back the manager of the hospedaje tried to sell me on some late night "companionship" which apparently comes in three varieties: $10, $15, or $17.50. I told him I wasn't interested and just wanted to sleep but at 2am someone was banging on my door. I ignored it a few times but they weren't going away so I opened the door and found what must have been the $10 variety. I politely said no but ended up having to tell her to get lost and slam the door, she was insistent. It took me forever to get back to sleep.