Tecuala to Rosario: Another Bostonian
---
Statistics for today
| | | |
| --- | --- | --- |
| Distance | 92.78 kms | 57.79 miles |
| Climbed | 282 meters | 925 feet |
| Ride time (hours) | 5.31 | - |
| Avg speed | 17.4 kph | - |
| Avg climb | 2% | - |
| Max grade | 6% | - |
Statistics for trip to date
| | | |
| --- | --- | --- |
| Distance | 22,162.74 kms | 13,771.45 miles |
| Climbed | 241,096 meters | 790,997 feet |
| Ride time (hours) | 1,592.41 | - |
On this page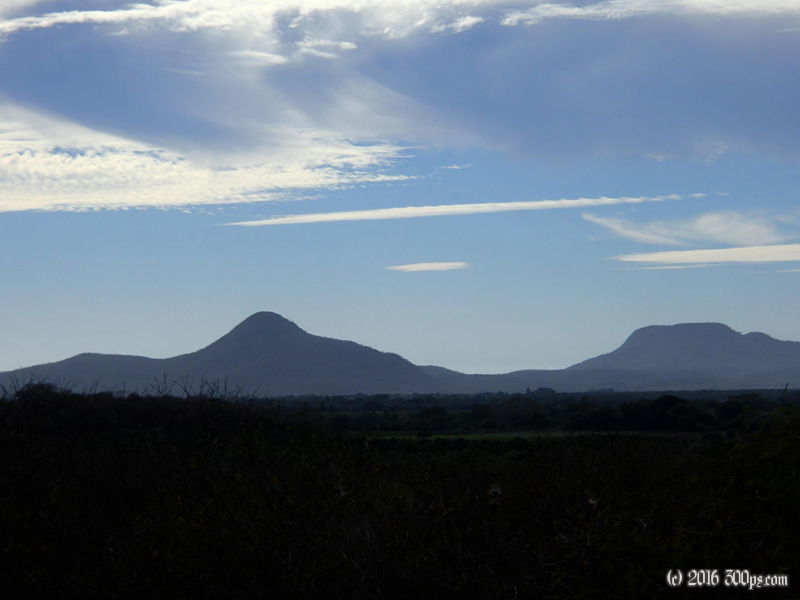 Monday, March 3rd, 2014
Another latish start this morning after breakfast of chilaquiles and eggs at a place next to the hotel. It was scorching hot for the first hour but then some thin clouds rolled in to make things more bearable. The headwinds continued for most of of the day.
In the afternoon I ran into another cyclist coming in the opposite direction, a Bostonian who set out from Beantown late last summer, crossed the US via the TransAm, then has been heading down the Pacific coast ever since. He is heading for Argentina. We shared a few tips for the road, then I was back at it trying to get to Villa Union, however I only made as far as the turnoff to Rosario before giving up and looking for a hotel. Today I wasn't up for a repeat of last night's dash to get set up before nightfall. This leaves me with a significant distance to get to Mazatlán, I might not make Tuesday's ferry which would mean waiting until Thursday. Tomorrow is Mardi Gras and apparently they have Carnaval in Mazatlán, could make for an interesting ride through town if it's anything like the Mardi Gras I know.
I went to the supermarket to pick up a bunch of tomatoes, cheese, and avocados. A simple dinner in the hotel room tonight.