Río Mendihuaca to Baranoa: Chewing up these flat roads
---
Statistics for today
| | | |
| --- | --- | --- |
| Distance | 172.36 kms | 106.88 miles |
| Climbed | 828 meters | 2,717 feet |
| Ride time (hours) | 8.85 | - |
| Avg speed | 19.4 kph | - |
| Avg climb | 2% | - |
| Max grade | 7% | - |
Statistics for trip to date
| | | |
| --- | --- | --- |
| Distance | 16,273.28 kms | 10,111.57 miles |
| Climbed | 193,466 meters | 634,731 feet |
| Ride time (hours) | 1,258.46 | - |
On this page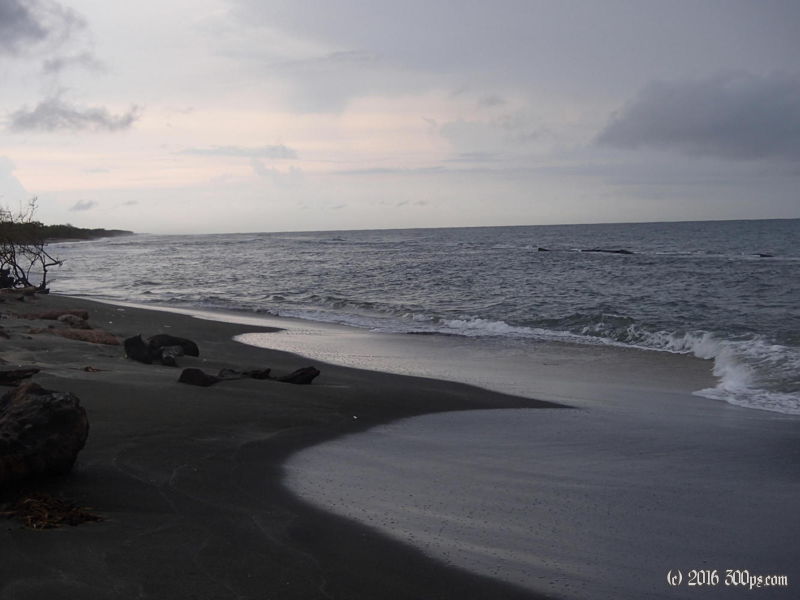 Wednesday, October 16th, 2013
For me the trick to enjoying bicycle touring is to enjoy all of it, even the parts that are hard or just plain suck. The hard part of touring is the amount of time that I have to think. If something difficult happens, whether it be an ugly incident with a driver, bad weather, problems with the bike, etc... I can ruin a day by replaying the negativity over and over in my mind. Not today.
The day started with an extremely hot climb, but I enjoyed sweating it out. The ring roads of Santa Marta and Barranquilla were full of crazy traffic but I enjoyed dodging the cars and swapping trash talk with the motorcycle drivers. It rained heavily for a couple of hours, but I enjoyed the cooler temperatures. The long flat stretch between Ciénaga and Barranquilla was full of trucks and didn't have much to look at but I enjoyed being able to travel at average speeds of 30kph for a change.
I ran out of daylight beyond Barranquilla with no accommodations in sight. It turned out that I had to ride for an hour in the dark before I came to a big enough town that had a hotel. When I went out for dinner I had to sit next to the chicken roasting pit because I was freezing cold after being wet all day. Strange to feel cold again after so much heat.
My second day in a week over 170 kilometers. Traveling in flat country is a different ballgame!