Near Stampede Reservoir to near Lake Davis: One forest to another
---
Map
Statistics for today
| | | |
| --- | --- | --- |
| Distance | 94.13 kms | 58.41 miles |
| Climbed | 880 meters | 2,887 feet |
| Ride time (hours) | 6.00 | - |
| Avg speed | 9.7 kph | - |
| Avg climb | 3% | - |
| Max grade | 13% | - |
Statistics for trip to date
| | | |
| --- | --- | --- |
| Distance | 28,897.71 kms | 17,956.38 miles |
| Climbed | 303,811 meters | 996,755 feet |
| Ride time (hours) | 2,043.80 | - |
On this page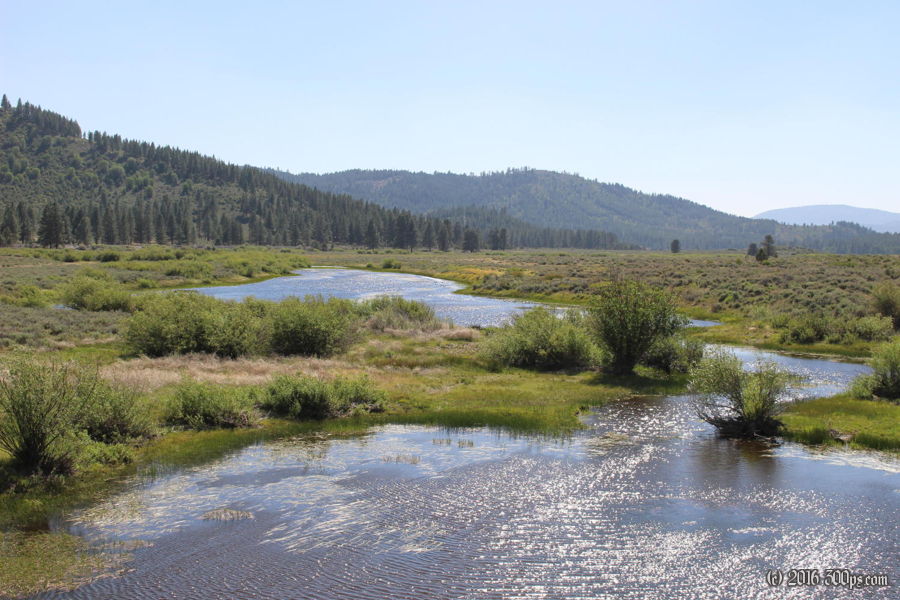 Monday, June 2nd, 2014
This morning's ride is almost exclusively on dirt, winding through tall pine forests and meadows. The front rack loses a bolt with all the jarring on the rocky climbs, making the mudguard scrape against the wheel. I keep riding until I can't stand the noise anymore then stop to put in a new bolt.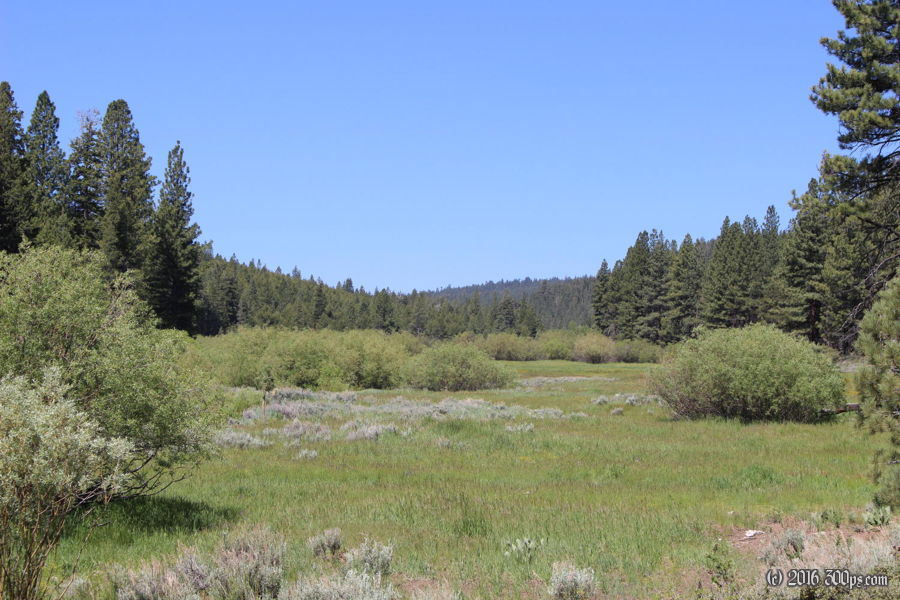 I reach route 89 around noon for a long descent down to Sierraville. I stop at a small grocery store first to ask where the nearest town with a supermarket is. The woman working there says Portola, it's on my way heading north so that's where I'll go. Next I go to a cafe for a coffee, some lunch, and some internet. At one point a guy comes in asking for duct tape to secure the hookup wires between his truck and his trailer. I give him a couple of cable ties, this breaks the ice with the woman working at the cafe and another patron, we get to talking about my trip. When she finds out I've come from Argentina the frittata is on the house! Very nice, I'm on a roll this week with the kindness of strangers.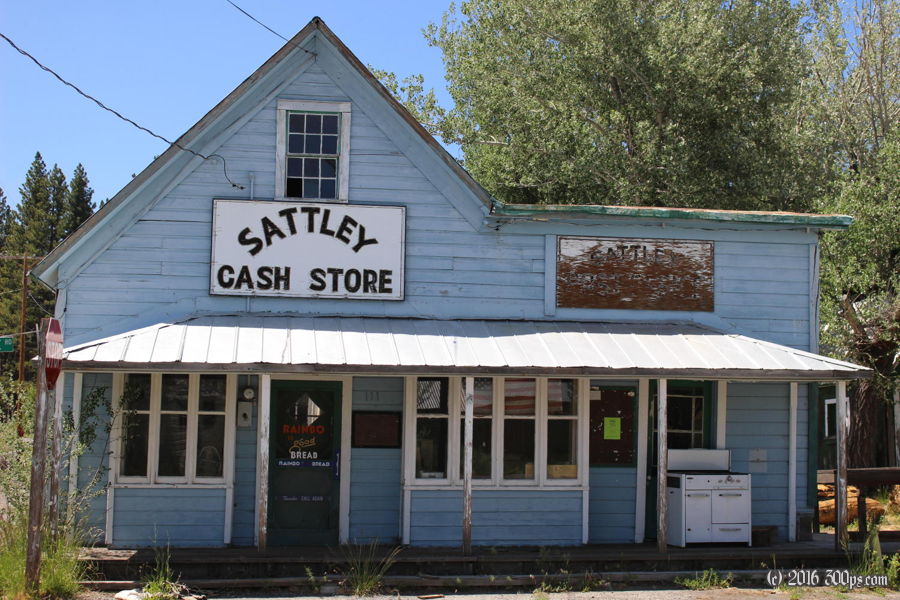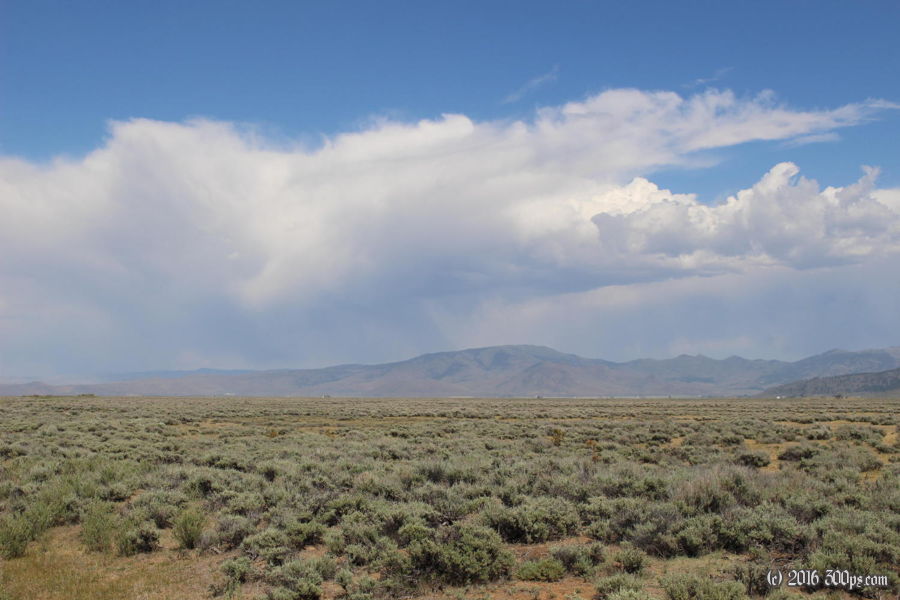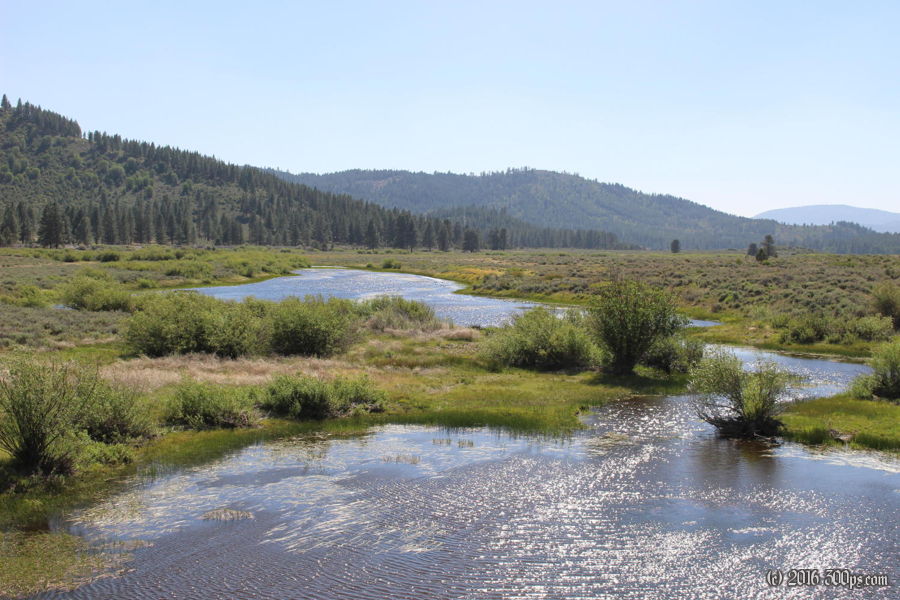 From Sierraville to Portola the road goes through some big, open valleys. This means wind and lots of it. I'm not worried about it, I just slog along until I get there about 4:30 in the afternoon. I shop at the supermarket like I'll be in the bush for 5 days, even though I won't be, and fill up on gasoline down the street. I debate getting a room at the motel but decide to head up into Plumas National Forest to look for a place to camp instead. I end up climbing 1,000 feet before I cross the forest boundary. Not long after is a sign for Davis Recreation Area which has camping restrictions so I backtrack a quarter mile to a path I saw on the way up; it yields a nice spot to camp in a meadow on the side of a hill. While making dinner a deer wanders by.