Escape from Buenos Aires: The day everything went wrong but turned out to be fun
---
On this page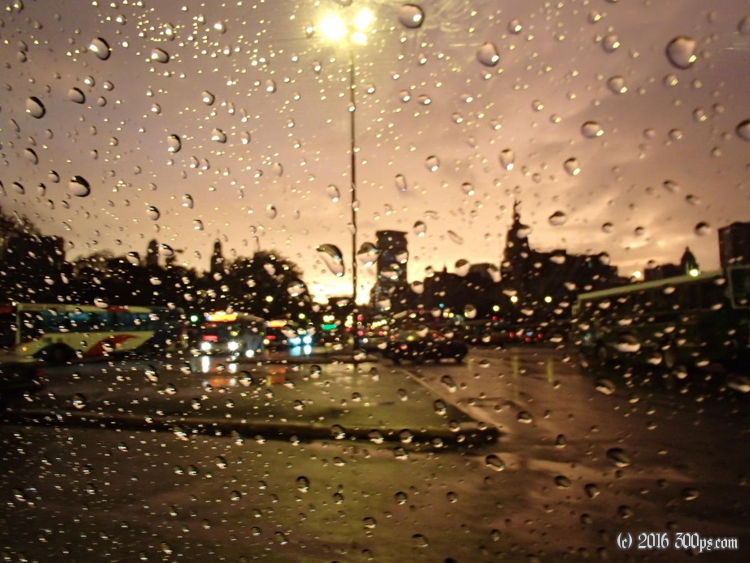 Saturday, December 8th, 2012
Today went so horribly wrong that it was comical. In the morning I went to the post office early but found out that they didn't open until 10. I got completely soaked, along with my package, walking to the nearest café to wait for the post office to open. I went back at 10 and they were open but had no electricity so I couldn't send the package. This would mean that I would have to get to the bus station with my suitcase, my carry-on, the bike in a box, and another large box. Almost impossible to move with all of this stuff.
I left the keys in the apartment, dragged all my stuff down to the street, and spent a half hour in the rain trying to flag down a cab big enough to fit everything. Finally I got one. We are almost to the bus station when they announced over the taxi radio that there had been an explosion in the port and they had evacuated the Retiro bus and train stations due to a toxic cloud floating around downtown Buenos Aires. The cabbie said he would have to leave me somewhere so I ended up at a shopping center under a big awning with the rising flood waters slowly pushing me farther and farther back until I was up against the door. The bus company wasn't answering their phone line (probably evacuated the call center) so I called around to friends to have them look up on the internet what was going on at the bus station. The internet news of course was playing it like it's the end of the world so one friend told me to grab a cab and go to his apartment to get the keys and stay another day. It took forever to get a cab because free cabs are scarce in heavy rainstorms, plus I needed a big one to fit all my gear. When I at last got one, and I was completely soaked by that point, the cabbie said that Retiro was open again so I told him to go there instead of to my friend's place.
I fought my way to the platform with all my junk and waited for an hour until the time my bus was supposed to leave. I desperately needed to take a leak but this place is dodgy and my stuff wouldn't survive two minutes; and there is no way I can drag it all into the bathroom. 4 o'clock comes and goes and they didn't announce my bus. In fact they had stopped announcing any buses. I started to ask around and it turns out the drivers had gone on a 24 hour strike.
A nice woman offered to watch my stuff while I sorted out re-booking my ticket. Lots of running around and more waiting before getting my ticket booked for tomorrow. Next I had to figure out what to do with my stuff and where to stay for the night. Because I had Cama service my ticket allows me access to the VIP lounge. They held my baggage while I looked for a place that could hold it overnight and try to get rid of this extra box I am carrying. There is a luggage depository on the ground floor of Puente 1, 82 pesos for 24 hours for the bicycle and the suitcase. Next to see if I could mail my extra box to Salta. This was the only thing I tried to do today that came off without a hitch. I walked up to a shipping company and within two minutes the box was on its way. It was so efficient I stared at the clerk in disbelief for a second... there had to be some kind of catch, like I need to go somewhere else, or ask someone else, or call here or there, or the shipping trucks had all drowned... but no. Just plain old efficiency and I would rather not know what problems they are having on the back end today. Next I went back to the VIP lounge, retrieved my luggage, and dragged it a kilometer down to the luggage depository. Once I was rid of it all I felt like a new man, 50 kilos lighter.
I called a friend to see if I could retrieve the keys for the apartment I had just left and stay another night. He works at the airport and said I could come over and grab the keys. During the cab ride the cabbie explained what had happened with the container explosion. Apparently the container was bound for Chile but wound up in Buenos Aires by mistake. It contained an insecticide volatile enough to explode if any amount of water touches it. The container was not properly sealed and with all the rain, well, boom... We had a good time joking about all the chaos today. At last a bit of luck: the water levels had gone down enough on the Costanera to enable us to get through.
The airport was in complete chaos as well. Flights cancelled, delayed, people waiting in line everywhere. I waited in the VIP lounge for my friend to get free for a moment to give me the keys. The roof in the VIP lounge had sprung a leak, leaving soggy plaster panels strewn across a row of seats and hanging from the ceiling. I loved that it had happened right over the sign that says: "Your dreams take off from here".
Finally got the keys and took the bus back to the apartment. I arrived to discover that the building had no electricity and no water. The portero had laid out candles in the hallway and staircase. So the balance for the day: torrential rains, power outages, container explosion with toxic cloud, bus strike, floods, water outage. A young Russian woman was staying for a few days at my friend's house as well, when I got back we made dinner and ate it by candlelight on the balcony above the dark city street. We had had a near miss the evening before but tonight the ambiance was just too much for either of us to resist... end result was that we didn't get to sleep until 4 or 5 am. A lovely ending to the craziest of days. Buenos Aires is just not a city built for sleep...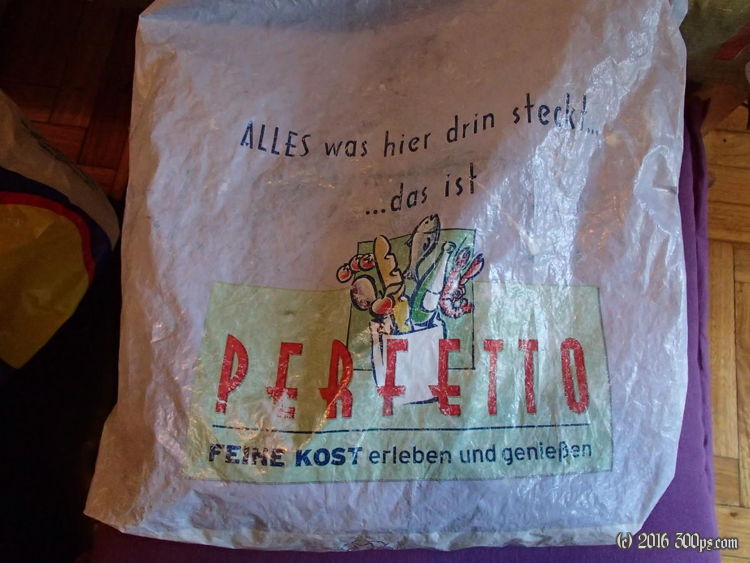 The next day I got up and headed to Palermo to drop off the keys and have breakfast with my buddy who got them for me the night before.
Bus to Retiro, retrieved the bicycle and suitcase from storage, dragged everything up to the platform. The box was really in tough shape after all this travelling so when I went to pick it up when my bus was announced a big chunk ripped off. A guy standing next to me helped me to carry it over to the gate and I got everything safely on the bus, with a 100 peso ($20) charge for the extra baggage.
I just arrived in Esquel, 30 hours of bus. It's 9:45 at night and I'm grabbing something to eat at the bus station and charging up the cellphone before I tackle putting the bicycle together and finding someplace to sleep. Feels good to be in the mountains.