Lake McGregor to Yaak River: slow burn until the part arrives in Spokane
---
Map
Statistics for today
| | | |
| --- | --- | --- |
| Distance | 129 kms | 80 miles |
Statistics for trip to date
| | | |
| --- | --- | --- |
| Distance | 7,546 kms | 4,689 miles |
On this page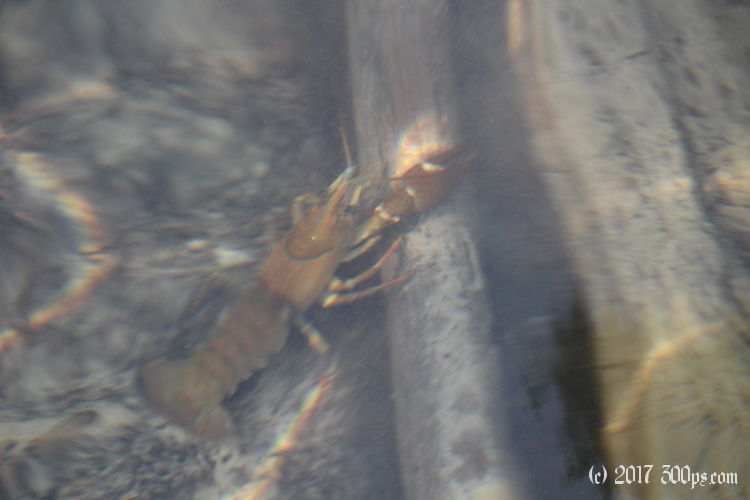 Wednesday, August 9th, 2017
I've got a few days to kill before my switch arrives in Spokane. I just take it easy today, meandering along river roads, then spend a few days in a campground until I can confirm the arrival of the part.
I mostly just hang out, eat, and swim in the river behind my campsite. I've got my own little private beach area. There is a back current a few feet off the beach that's just the right speed to swim in place... I spend 20 minutes just doing a breastroke without moving anywhere. Which is fine with me because this river is fast and full of rocks. I see a groups of people go by on rafts, there do seem to be enough rapids to make it fun.
I chat with the guy in the campsite across from me. He is retired, traveling with his dog (a Bernese-Australian sheepdog mix) and his boat. He's been fishing but he hit a rock and his engine is out of commission. He shows me the fin which is badly twisted.
On a trip into Troy to get on the internet at the library I meet a father-son pair on 250cc dirt bikes. They are picking huckleberries up in the mountains; they say they make a couple of hundred dollars per day. The father is from Louisiana so we have a few things to talk about. The son spent last winter at a cabin up in the mountains, trapping for his food. I tell them how the ranger at the firetower in Glacier was trying to convince me to buy bear spray. The father says he's packing a pistol -- I can't remember the specs but it sounded big enough to take care of a bear -- and he recommened wasp spray rather than bear spray. I don't know, sounds a bit cruel to me. At the moment I'm holding off on buying anything; certainly not going to get a gun with all the state lines I'm crossing, not that I would want one even if I could carry it legally everywhere.