Clark Fork to Glacier National Park: campgrounds are full in the park, headed for the bush
---
Map
Statistics for today
| | | |
| --- | --- | --- |
| Distance | 233 kms | 145 miles |
Statistics for trip to date
| | | |
| --- | --- | --- |
| Distance | 6,747 kms | 4,192 miles |
On this page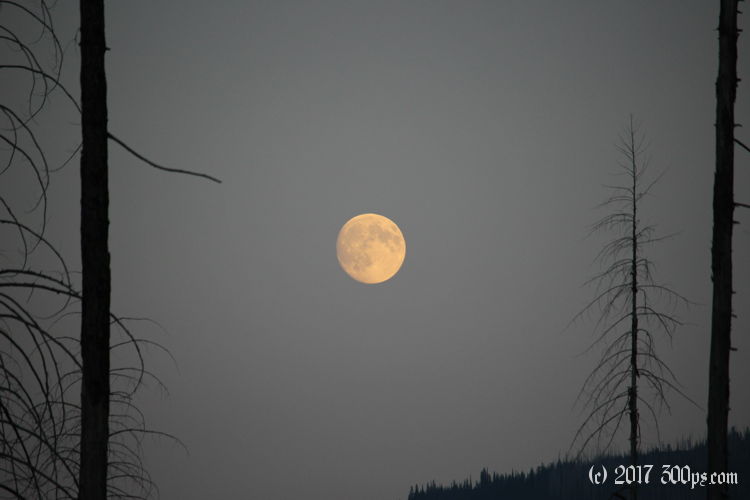 Saturday, August 5th, 2017
I break down camp and ride into Plains to gas up and get on the internet for a minute. I'm looking for places to camp in Glacier National Park, since I'll be arriving late in the day it's not likely that I'll find a spot in any of the campgrounds within the park limits. I see some National Forest campgrounds up in that area, those are usually a good fallback option. I'll just have to go there and see what's available.
Up over a small pass from the Clark Fork River valley I camped in, I enter an agricultural zone. I am bombarded with dozens of orange butterfly/moth-type bugs that explode off of my windshield, helmet, legs, etc... A few even manage to thread the narrow window between my windshield and full-faced helmet visor to detonate on my sunglasses with a sickening splat, like the sound of a wet towel being thrown against a wall. I lower my visor and get down behind the windshield. I see helmet-less, fairing-less, windshield-less motorcycles passing in the other direction. I don't know how they do it...
After shopping for a couple of days worth of food and getting as in Kalispell I'm ready for the park. At the entrance I see a guy with a big, white beard hitchhiking. He has a sign that says WY. I consider stopping to ask what he's up to but it's getting lateish and I need to keep on. I sail through the entrance with my parks pass. $20 for a motorcycle, so I've now recouped $40 of the $80 cost of the pass. At the visitor center I confirm what I already suspected: all the campgrounds are full, and from the looks of it they fill up early in the morning. I try to get some information out of one of the rangers about interesting hikes but she just gives me the standard info for the things everyone does. I decide to head up Camas Road which will take me out of a western entrance to the park and into National Forest land.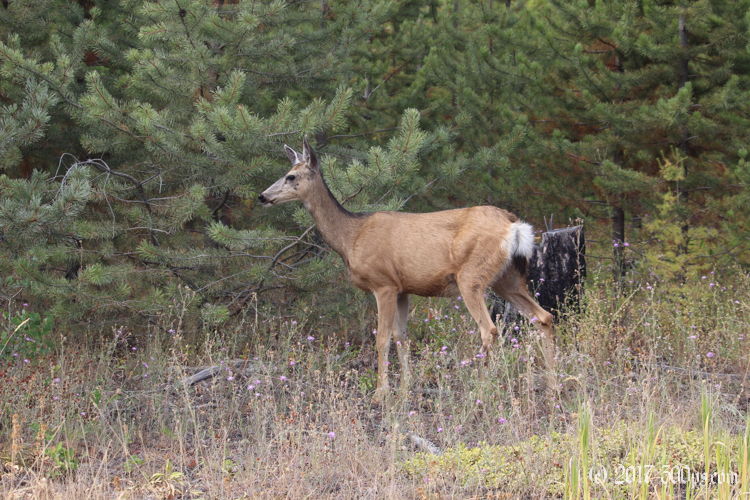 Once I'm out of the park the road turns to -- ugh -- gravel. Greta and I are bouncing up and down on washboard for a few miles until we reach the Big Creek campground. It's full, they take reservations. USFS campgrounds are usually first come, first serve so I was hopeful but no luck. I keep heading down the gravel until I find a couple of fire rings tucked away in some woods next to the river. It's getting late so this will have to do. I've got the river to filter water from and I can park Greta right next to the tent so it's a pretty good option for just one night.
I go hiking around the river, run into a few deer, make dinner. A few people show up to occupy the other "campsites". A car with 4 20-somethings camps close to me. I hope they don't like to party...
Fortunately the millennials are sofar behaving themselves. I turn in early for hopefully a good night's sleep.