Binghamton to Minister Creek: PA roller coaster
---
Map
Statistics for today
| | | |
| --- | --- | --- |
| Distance | 424 kms | 263 miles |
Statistics for trip to date
| | | |
| --- | --- | --- |
| Distance | 1,035 kms | 643 miles |
On this page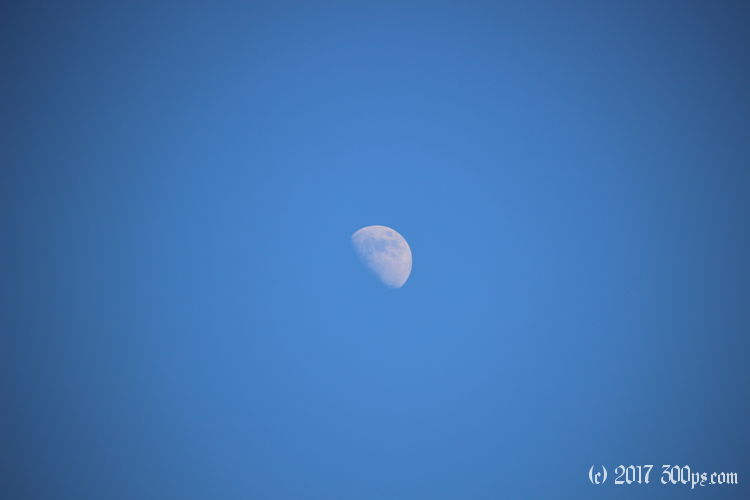 Sunday, July 2nd, 2017
It's a relief to discover that the sun is shining when I open the door of my sleazy motel room. I just ride right out of Binghamton to the south, hoping to find breakfast along the way. It won't come for a while. I'm on back roads, into Pennsylvania; winding up and down hills, through farmland and some forest.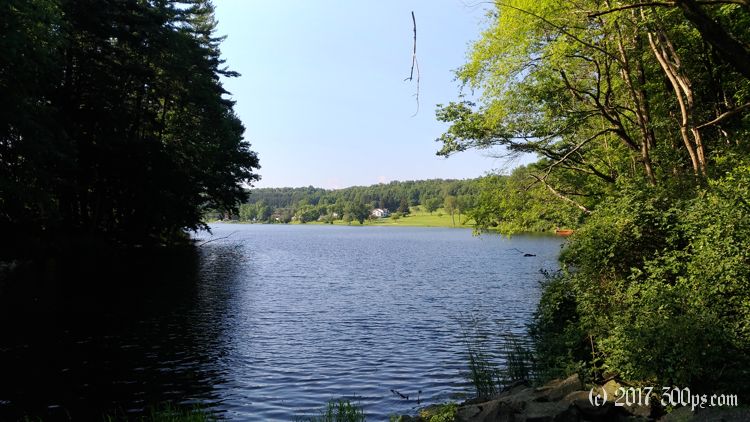 Breakfast finally materializes at a cafe when I hit Route 6 (the same route 6 that ends in Cape Cod). I scarf down my breakfast burrito to make up for the last 2 hungry hours. I'm on route 6 for most of the rest of the day. Up and down, up and down... I remember this about PA from crossing it on a bicycle. It was brutal. Comparatively effortless on the motorcycle. Speaking of motorcycles, this road is packed with them. A sunny summer Sunday has brought them all out.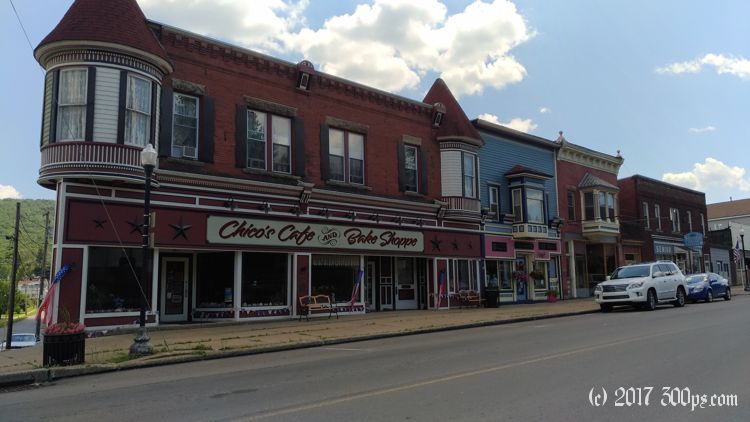 I stop at a place called "Sheetz" for gas. It's a gas station/mini mart chain around here that I'm not familiar with. It appears to be popular with motorcyclists, there always seem to be a bunch sitting at the tables outside.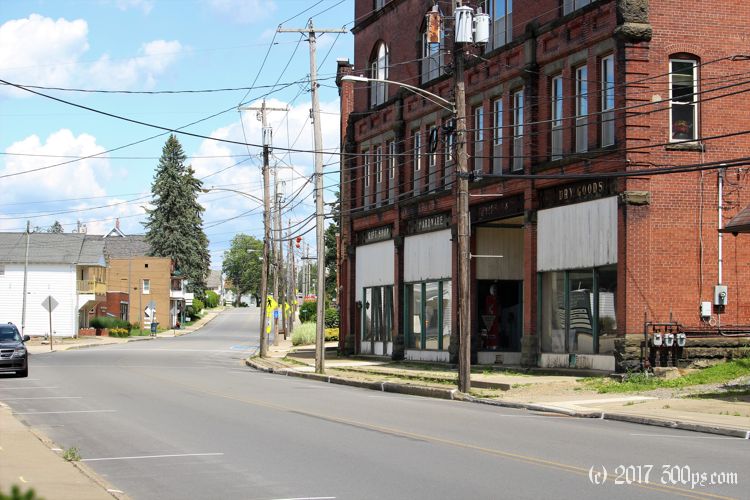 I'm shooting for the Allegheny National Forest tonight. I pick up groceries in Kane, the last good-sized town before the forest. I've picked out a campground that looks promising on an app that I downloaded. I'm a little worried about finding a space with it being July 4th weekend but there's no way to know without showing up, it's an unattended campground with no real services.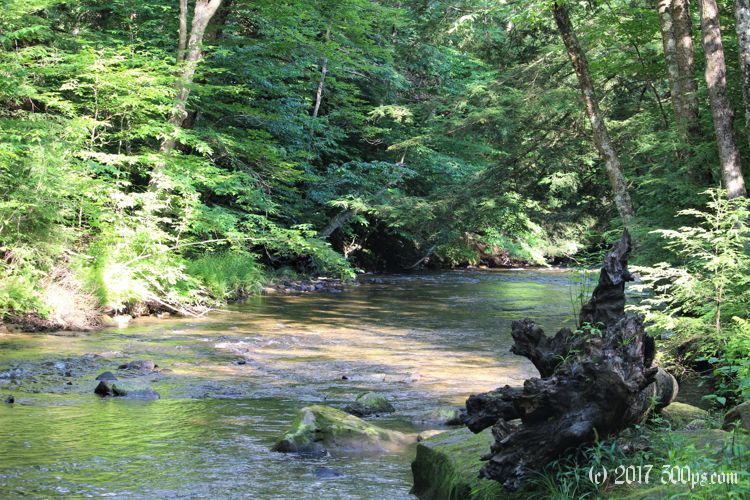 The campground turns out to be great. I've got a spot right next to a stream and only 3 of the 6 sites in the campground are occupied. I set about collecting wood for a fire to make dinner. Then the tent goes up, the gear unpacked, etcetera... it takes some work to keep this show on the road.
There's a guy in a wetsuit snorkeling in the stream (it's a very shallow stream). He has camera or video equipment in wet bags; he appears to be trying to photograph or film something under water. I have no idea what.