Cycling Mojave National Preserve: Fort Piute to Rock Springs 2
---
Sagebrush, Saguaro, and Sweat
On this page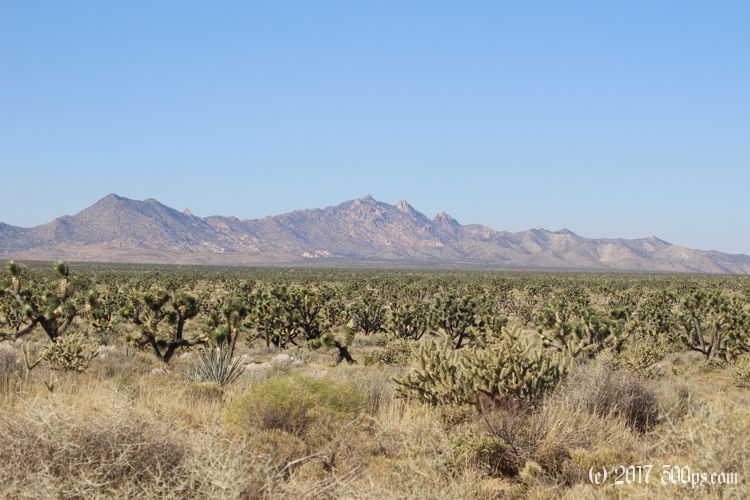 Wednesday, October 25th, 2017
The National Park Service website says that this section of Mojave Road -- from the Fort Piute trail to Ivanpah Road -- is closed due to storm damage; but I don't see any trace of damage nor any signs to warn me off. A couple of hours later I arrive at Ivanpah Road still wondering what they're talking about. At this intersection I'm a little bit farther south than expected. I've got a graded dirt road in front of me called Cedar Canyon Road that looks enticing with its hard-packed surface. I pump up the tires anticipating a good rolling surface but less than a mile later I'm deflating them again. The road crosses deep-sand washes every couple of hundred yards. It makes for a long afternoon; alternately riding and pushing through sand in the hot sun. I see my first and only humans of the day when a pickup truck passes me in the other direction driving way to fast for the conditions. A couple of yahoos out for a laugh, it would appear.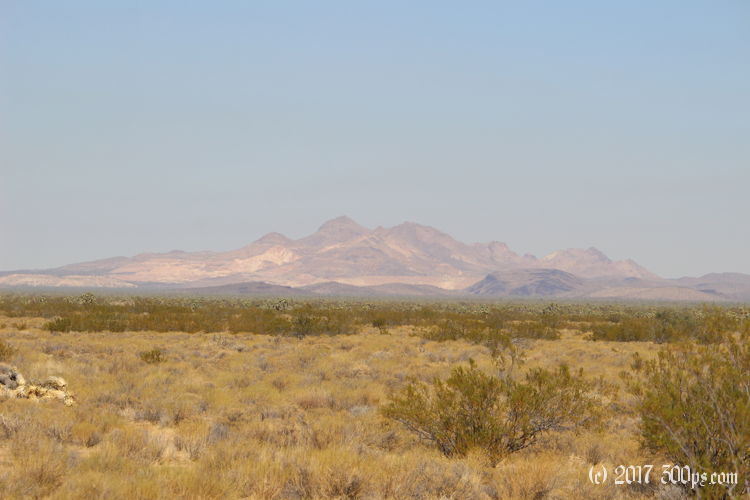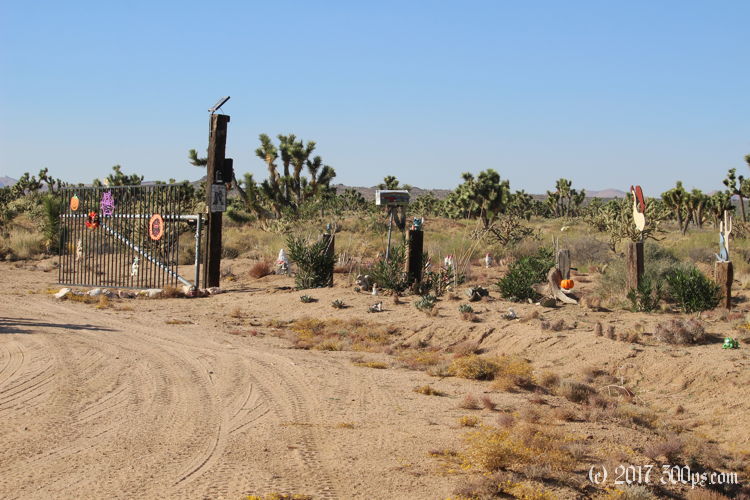 I detour back to Mojave Road to check some GPS coordinates for a water source. There's nothing there. My next one is Rock Springs 2.5 miles down the road. It's a disapointment: no clear pools like Piute Springs, just a wash where someone (or something) has dug down in the sand far enough to expose water. What water there is is full of dead flies. I dig out a spot myself and fill up my filter bag with a liter of brown, rancid-smelling water. I'm only going to drink that if I absolutely have to. I've still got 2.5 liters left from Piute, I'll start tomorrow with about 1.5 and hope that that will see me through to Mid Hills.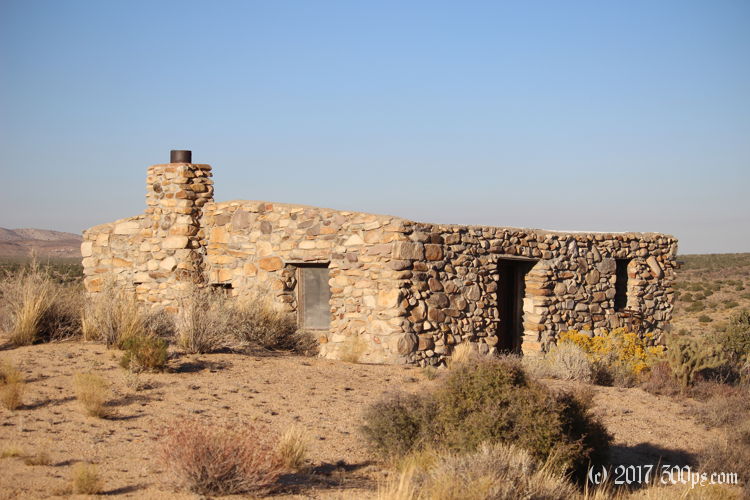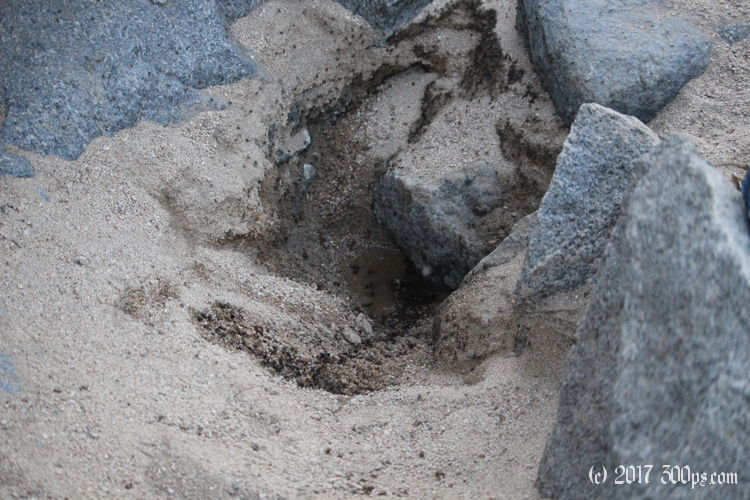 I scarf down my dinner in record time. I must have burned a silly amount of calories today. The temperature drops precipitously as soon as the sun sets. I'm in my sleeping bag wearing my fleece soon thereafter; I'm over 4,500 feet of altitude so it's not a surprise.