Cochise Stronghold to Willcox: a taste of New Orleans
---
Sagebrush, Saguaro, and Sweat
Map
Statistics for today
| | | |
| --- | --- | --- |
| Distance | 60.00 kms | 37.28 miles |
| Climbed | 54 meters | 177 feet |
| Ride time (hours) | 3.36 | - |
| Avg speed | 17.9 kph | - |
Statistics for trip to date
| | | |
| --- | --- | --- |
| Distance | 2,649.27 kms | 1,646.01 miles |
| Climbed | 20,084 meters | 65,892 feet |
| Ride time (hours) | 201.47 | - |
On this page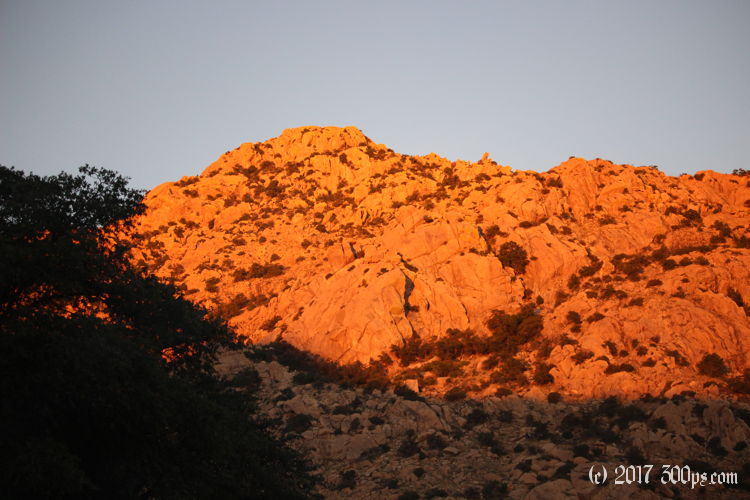 Saturday, November 25th, 2017
I'm packed up and riding before the sun is up just in case anyone is coming to ride their horses on this Saturday morning here in my "equestrian zone" stealth camp. It is not warm, for the first time on the trip I'm wearing my leather motorcycle gloves that have been languishing in the bottom of a pannier waiting for this moment. One of those pieces of gear, along with my rain pants, that I've been dragging around the desert in case of emergency.
I'm on a long, slow descent out of the mountains to the floor of this valley. I stop at a Dollar General (these stores are depressing, but it's the only game in town) for a gallon of water. I was all out. I ask the cashier if there is a breakfast place in the area, yes, a couple of miles to the south. It turns out to be a bar but they do make an excellent hash breakfast with eggs. I hang out for a while to avail myself of the WiFi. I'm feeling pretty tired so I go ahead and book a motel in Willcox about 25 miles away. I haven't had a shower since Nogales last Sunday so I'm feeling due (read very ripe).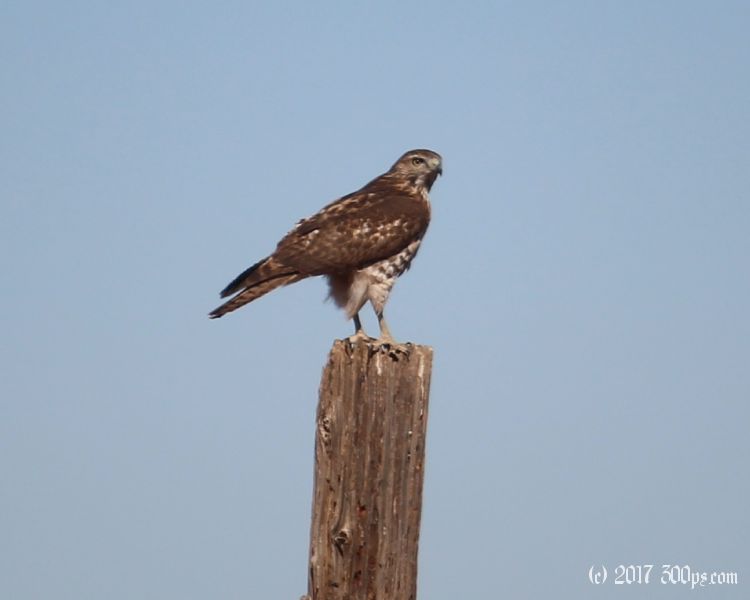 The ride to Willcox is flat, not particularly scenic, and generally boring until I'm forced to get on I10 to complete the last 5 miles or so into town. Always a nerve-wracking experience riding on an interstate, particularly if I haven't done it for a while.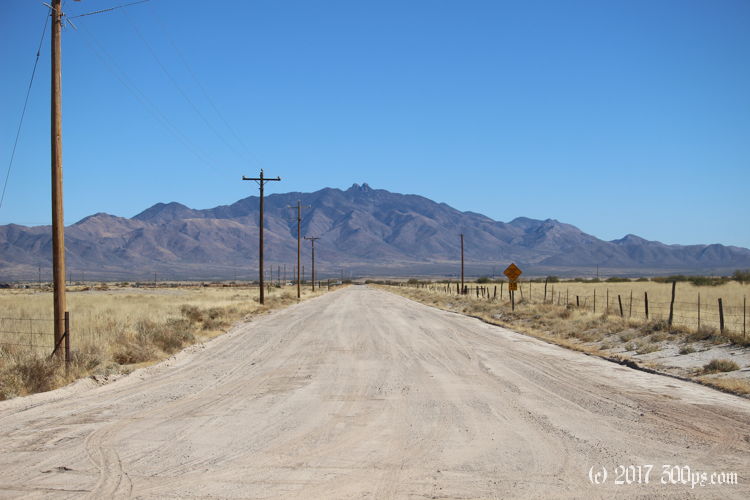 During check-in at the motel I see that they have NFL Gamepass. Oh yeah. I'm taking a day off tomorrow, since the game starts at 11am local time, which would also be checkout time, I'll need another night to watch it in peace. Plus I could use an honest-to-god day off the bike, I haven't had one yet on this trip. I drop my gear and go do laundry.
I walk around at night looking for dinner. Not too many options, this town closes up quick. I find a little hole in the wall place that serves southern food, run by a friendly guy who says his family is from Louisiana. I have fried catfish, beans, and dirty rice; just as I remembered it. Afterwards I shoot the breeze with the proprietor on the tables he has set up on the sidewalk. It turns out we have a mutual acquaintance: Paul Proudhomme. He studied under one of Paul's protogés; I knew Paul from when I worked down the street from his restaurant in the French Quarter in New Orleans. He passed away a few years ago. Really nice guy. To add to the it's-a-small-world anecdote, my aunt worked with Paul in San Francisco in the 80's.
Full and happy, I retire to the motel looking forward to my day off tomorrow.