Cycling Alamo Lake Day 1: to Arizona Peace Trail part 2
---
Sagebrush, Saguaro, and Sweat
On this page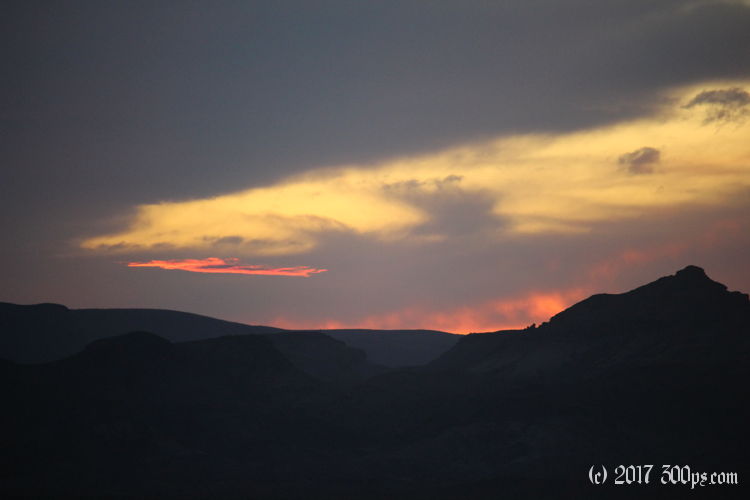 Tuesday, November 7th, 2017
...continued from previous page.
A few miles north of the gate I come to the turnoff I saw on OSMAnd, it's also marked with an Arizona Peace Trail sign, this track will take me east along some powerlines. I can tell from this rocky, sandy, eroded trail that dives down off of the plateau that I'm in for a challenge. I'm not wrong. I can only manage another 4 or 5 miles for the day on this ridiculously rough path. It traverses the valley which is riddled with deep washes full of thick sand. The process is: slide down a 20 percent grade, drag the bike through the sandy wash, lug the bike up the 20 percent grade on the other side. I'm batting about .150 being able to ride up the embankments. Even with that pathetic average I still feel like I could make a run for the title. I'm not an off-road vehicle expert but it seems to me you would need a serious piece of machinery to navigate this trail. No stock 4x4's or big trucks; more like a quad, a razor, or a dirtbike would be all that could make it.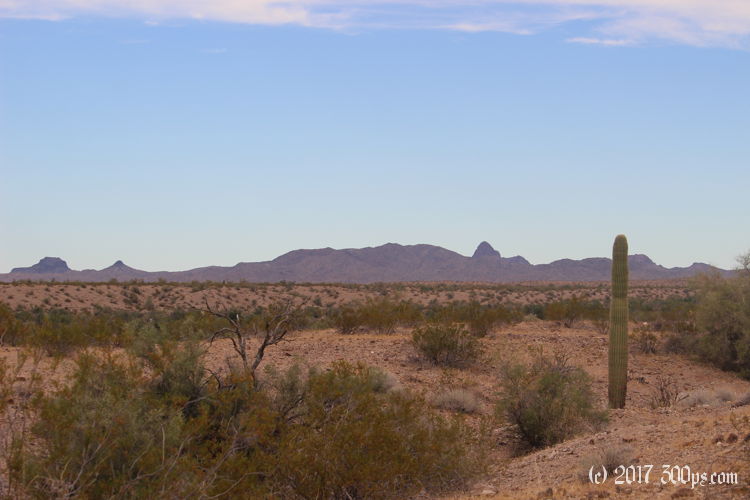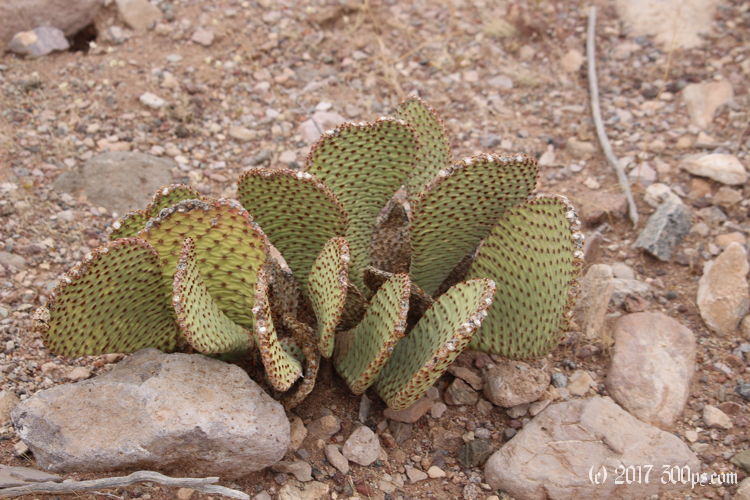 When I think I'm across the valley I stop to camp on top of hill where there is some preciously rare flat ground. Dinner turns out beyond awesome, I'm making appreciative sounds as I eat it; probably not because I just became a particularly gifted cook but I worked so hard for this meal it tastes sublime. I lay down on my mat outside the tent with my head propped up on my rack bag to enjoy the sunset over this tortured valley. Not a soul for miles in any direction, I feel like this is what makes it all worthwhile.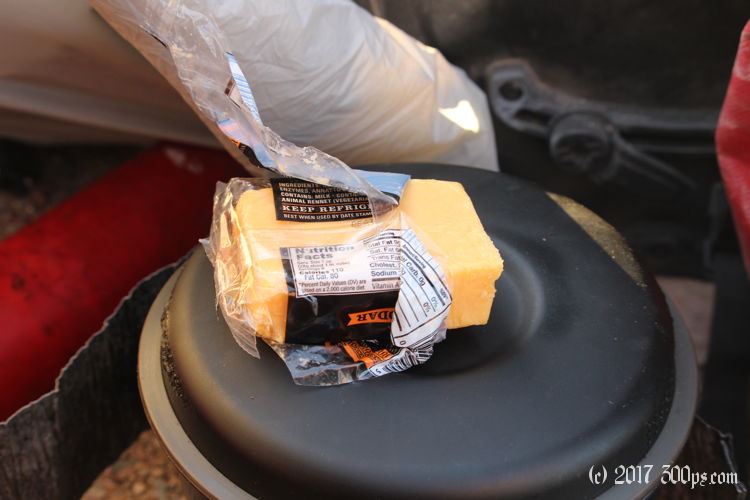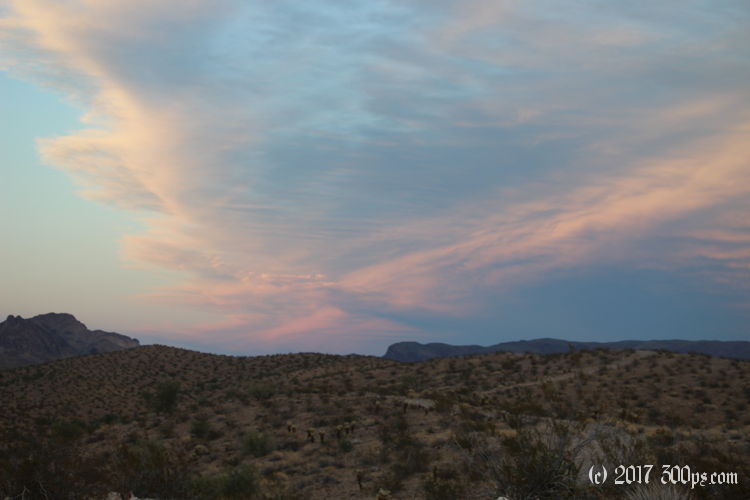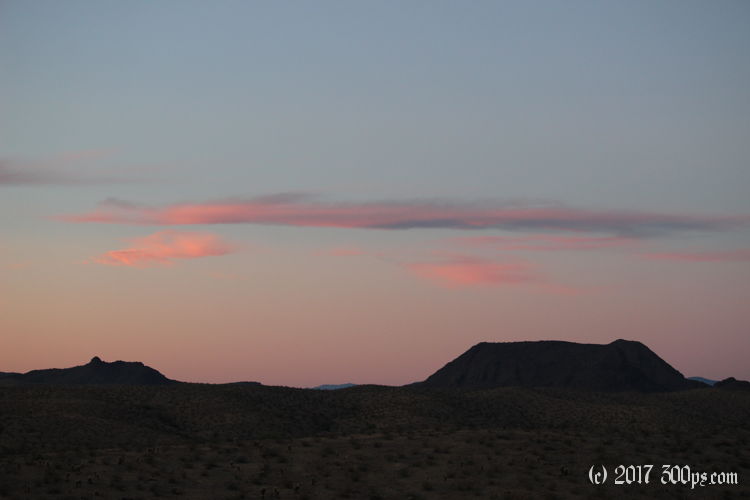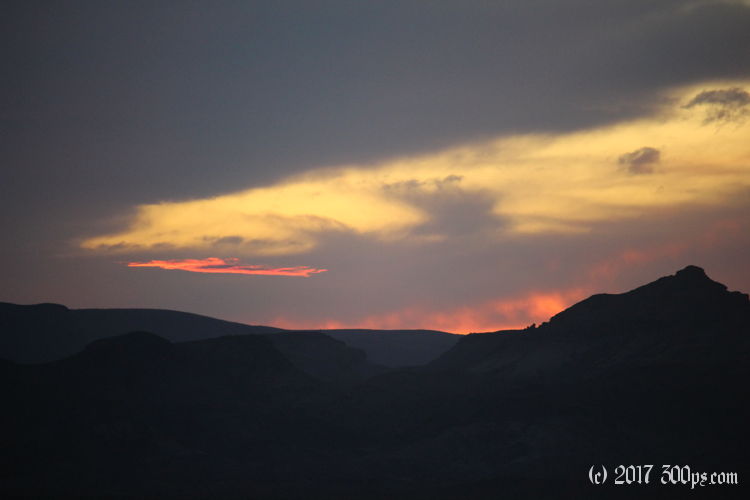 There's a mosquito buzzing around all evening trying to get into my tent. Being a mosquito out here must be a lonely business.