Tavascan to Vielha: big climb over the Port de la Bonaigua
---
Map
Statistics for today
| | | |
| --- | --- | --- |
| Distance | 85.00 kms | 52.82 miles |
Statistics for trip to date
| | | |
| --- | --- | --- |
| Distance | 3,923.86 kms | 2,438.26 miles |
On this page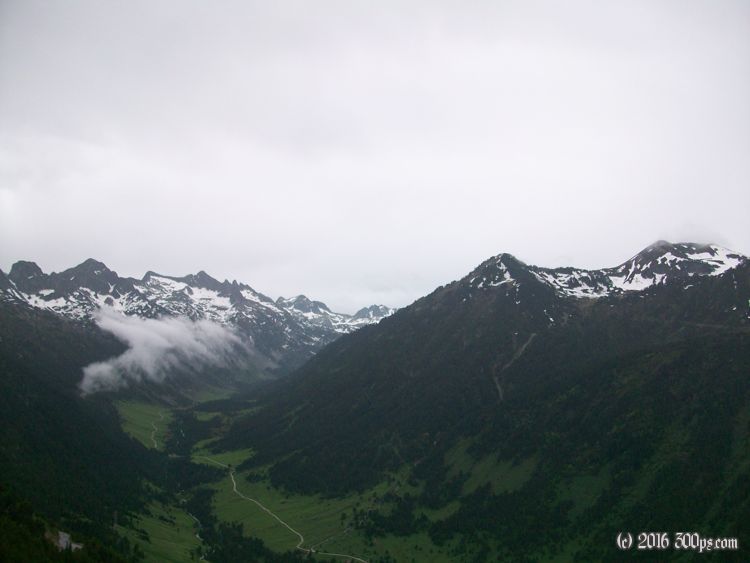 Sunday, June 6th, 2010
Feeling slightly nervous about today. Other than the descent while I backtrack to Llavorsi it's going to be nothing but uphill until well into the afternoon.
A menacing sky follows me down to Llavorsí, then halfway up Col de la Bonaigua it opens up with driving rain, thunder, lightning, and wind. I'm completely exposed on this road, there is no place to hide. I just grind it out. Fortunately the rain stops and starts in spurts, giving me at least a little respite while I churn up some stiff grades. 15% with a loaded bike feels pretty painful.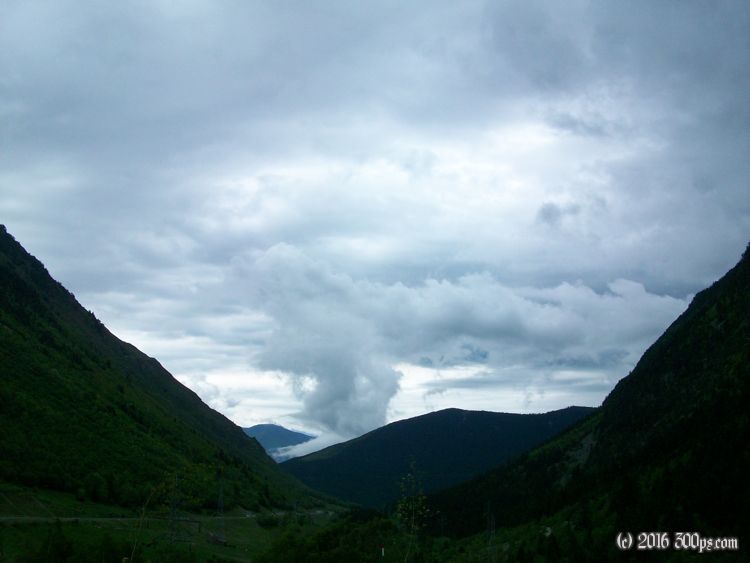 At about 1900 meters I'm in the clouds. The temperature drops considerably. Since I'm already soaked from the rain, I'm shivering uncontrollably when I stop. The trick is to not stop. There are still banks of snow along the road. I make it to the top, 2072 meters, and only stay long enough to drink a Coke and little waffle cookies (in a perfectly stereotypical Belgian moment) offered to me by a group of Flemish bikers who have come up the other side from Vielha.
Once I'm back out of the clouds on the other side the views of the valley are amazing. I'm freezing cold from the wind on the descent and not pedaling.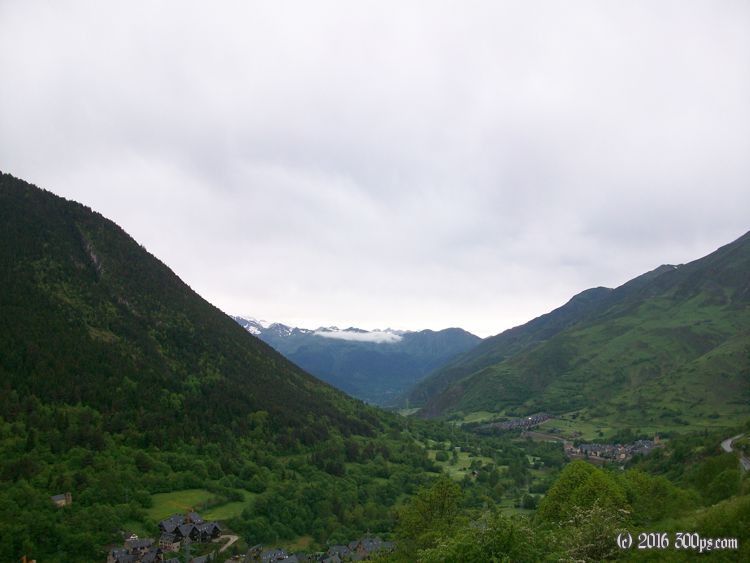 When I roll into Vielha at the bottom of the valley I head straight for the nearest hotel, get a room, and jump in the hot shower.