5k north of Urdaneta to 7k north of Susudel: Lost a gear, a tire, and almost my lunch
---
Map
Statistics for today
| | | |
| --- | --- | --- |
| Distance | 47.22 kms | 29.20 miles |
| Climbed | 1,295 meters | 4,249 feet |
| Ride time (hours) | 4.67 | - |
| Avg speed | 10.1 kph | - |
| Avg climb | 5% | - |
| Max grade | 13% | - |
Statistics for trip to date
| | | |
| --- | --- | --- |
| Distance | 11,837.56 kms | 7,355.79 miles |
| Climbed | 135,699 meters | 445,207 feet |
| Ride time (hours) | 948.27 | - |
On this page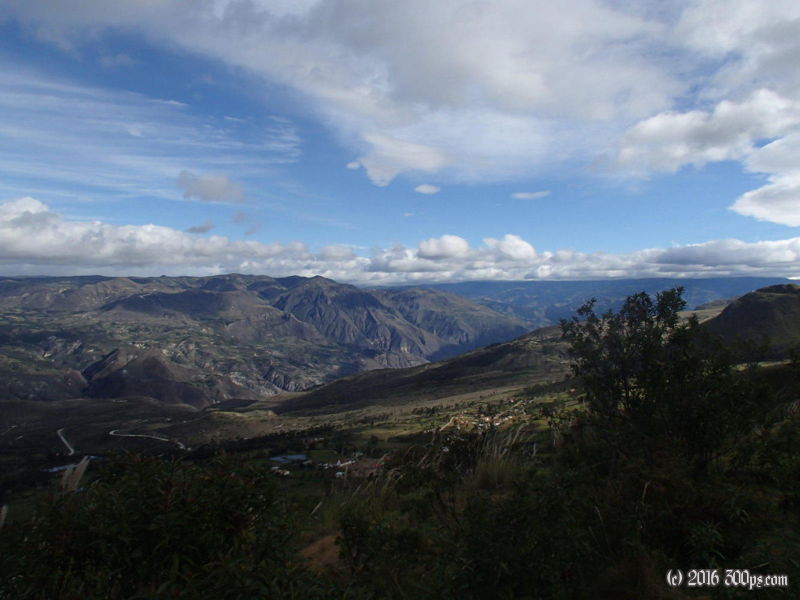 Wednesday, June 12th, 2013
I puked up my netherest soul. - Barry Hannah, Ray
It rained all night long and was still going strong in the morning. I considered just staying in the tent all day but, ironically enough, I was short on water. I finally got into gear around 8am. I continued up the climb I was working on yesterday for about 5k when the front tire exploded. The sidewall blew out again... that's the second tire in 2 weeks, granted this one was a cheap Kenda and the last one had a ton of miles on it, but it seems to be too much of a coincidence. I think it may have something to do with the ridges that are in this new rim I got in Trujillo. The tires don't sit evenly around the rim because of these ridges it has, parts of the tire settle below the ridge and other parts on top. To get everything to sit on top I would probably need some of those clamps I've seen bike mechanics use to move a tire up or down on the rim when it is fully inflated... I chucked the Kenda, it was toast, and put on my last spare: a 700x40 folding Schwalbe Marathon Dureme. I can only inflate this tire to 65psi when it's on the front because my Jandd rack doesn't have enough clearance for a fully inflated 40. It rained the whole time I was working on it, yukk... When everything was set I finished off the climb.
Near the bottom of the descent I ran into two cyclists coming the other way: James (American) and Margarite (German) who are on their way from California to Ushuaia. They know Anna the Australian that I met in Vilcabamba. We spent a good half-hour trading tips and talking about our travels. They had lots of stories about the sea crossing between Panama and Columbia... I still have no idea how I'm going to tackle that.
In Oña I had breakfast and enjoyed the sun that comes with the lower altitude. From there was a short descent, then nothing but climbing for the rest of the day. My chain had been skipping periodically over the last 2 weeks, but today it just completely shit the bed on the lowest gear, rendering it unusable. The end result of this was that I had to climb 1,000 meters in 2nd gear with long stretches of grades in the 10% range. I spent most of the afternoon standing on the pedals... by the time 5pm rolled around I was so tired I thought I was going to puke. I found a place to camp and set up the tent to let it dry out a bit (the afternoon was relatively free of rain). I had started the day at 3,000 meters altitude and I finished at 3,000 again. No reading on this night, I was too knackered.