10k south of San Lucas to 5k north of Urdaneta: More climbing, less rain
---
Map
Statistics for today
| | | |
| --- | --- | --- |
| Distance | 57.10 kms | 35.42 miles |
| Climbed | 1,565 meters | 5,135 feet |
| Ride time (hours) | 5.70 | - |
| Avg speed | 10 kph | - |
| Avg climb | 5% | - |
| Max grade | 12% | - |
Statistics for trip to date
| | | |
| --- | --- | --- |
| Distance | 11,790.34 kms | 7,325.96 miles |
| Climbed | 134,404 meters | 440,958 feet |
| Ride time (hours) | 943.61 | - |
On this page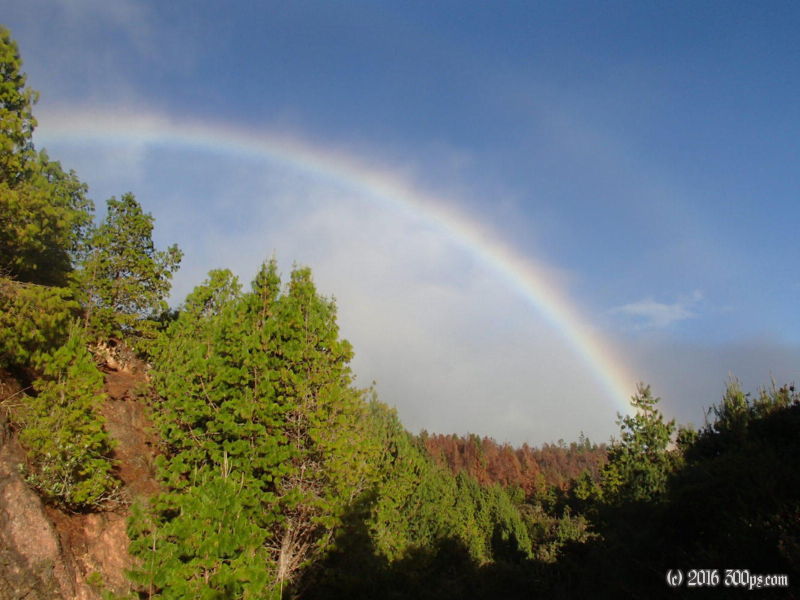 Tuesday, June 11th, 2013
It was pouring rain when I got up. I futzed around in the tent for a while, in complete denial, until I finally got up the courage to break down the tent in the rain. I camped up around 2,900 meters so it was not warm, and the descent down to San Lucas was freezing. At a small shop a grandmother-type admonished me for running around in wet clothes then proceeded to give me a free hot cup of coffee with bread. I am definitely not in Peru anymore...
It rained off and on for the rest of the day but was nowhere near as bad as yesterday's soaking. Lots of climbing and a big descent into Saraguro where I picked up some supplies and enjoyed a brief period of sun. The pattern on this road seems to be that it rains heavily at the higher altitudes while the valleys are relatively dry. After Saraguro came another big climb up to 3,000 meters where I camped on a ledge overlooking a valley. I stopped a little bit early to take advantage of some sun to dry everything out. It started pouring again as soon as I got into the sleeping bag however...
The one advantage of the short days due to rain is that I have been reading alot. I'm currently working on another novel by Mario Vargas Llosa called "Los Cuadernos de don Rigoberto". I guess it would fall into the category of erotic fiction, not normally my cup of tea but Llosa writes so well it has my interest.