14 kms east of San Nicolás to Buchupureo: The linguistic trifecta
---
Statistics for today
| | | |
| --- | --- | --- |
| Distance | 116.13 kms | 72.08 miles |
| Climbed | 1,072 meters | 3,517 feet |
| Ride time (hours) | 6.23 | - |
| Avg speed | 20.2 kph | - |
| Avg climb | 15% | - |
| Max grade | 3% | - |
Statistics for trip to date
| | | |
| --- | --- | --- |
| Distance | 2,698.31 kms | 1,676.46 miles |
| Climbed | 28,599 meters | 93,829 feet |
| Ride time (hours) | 211.99 | - |
On this page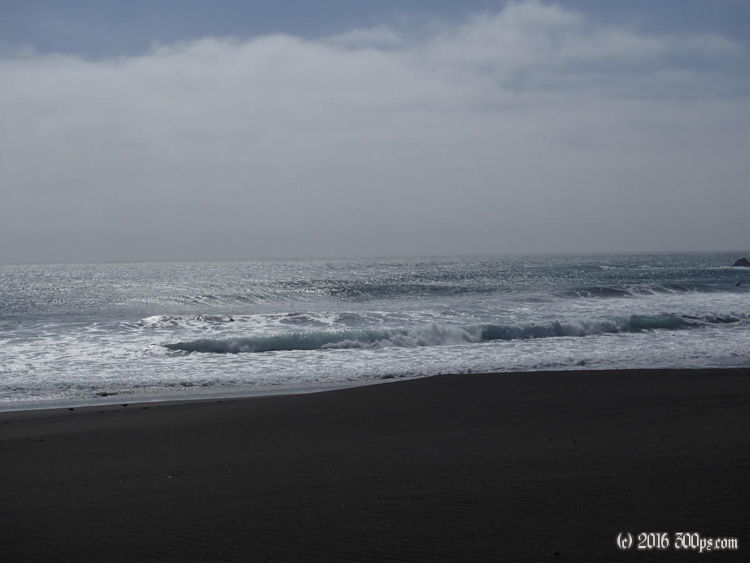 Thursday, January 10th, 2013
I was up and out on the road by 7am. The place I camped was right next to a farm so I didn't think it was a good idea to hang around. The breakdown was fast with just the mosquito net instead of the tent.
I rode into San Nicolás looking for a place to get coffee and maybe some breakfast, I didn't see anything so I headed out of town. There I ran into a French family; husband, wife and 12 year old son, from Haute Savoie who have been cycling up from Ushuaia. We rode together for about 20 kms swapping stories and information about routes. They had run into the same 2 French couples that I had dinner with back in Coyhaique. They had tons of stories of generosity from people along the way who invited them to eat and stay for free. The husband said having a cute, blond 12 year old with you while you travel is like having a passport to peoples' hearts. The kid was funny, they had stayed with a grandmother who runs a pension in San Nicolás and he said she wouldn't stop trying to feed him. I can just picture it: Eat! Eat! You're too skinny! You need strength for the road! He is continuing his school work by correspondence while he travels, every day they stop for 2-3 hours for teaching. Interesting rhythm. I left them at Ninhue so I could stop and eat breakfast.
It was a hot day with way more climbing than I had expected. I had just assumed that it would be flat to the coast. When I caught back up with the French family just short of Quirihue they said yes, this whole part of the coast up to Santiago has mountains. It's a bit like California: big mountains to the east, a central valley that's flat, and a coastal range.
In Quirihue I went for a coffee at a hotel café that had WiFi. I started talking to the owner, a German woman from Westfallen who has been here for 10 years. We talked about Berlin for a while and what it's like to live in Chile. So I hit the linguistic trifecta today: spoke French in the morning, German at lunch, and Spanish the rest of the day. All I needed for the home run was a Catalan to appear but none ever did (that would have been really freaky if it had happened).
From Quirihue to the coast it was quite hot, and the climbs were quite steep. There is even a section with a couple hundred meters of 12-15% grades. The French family is in for a surprise. They had planned to continue on the same route I was doing and sleep somewhere up the coast. I doubt they made it because I'm sleeping somewhere up the coast and I left 3 hours before them.
The descent down into Cobquecura came with a strong, cold wind off the ocean. I stopped to walk along the beach for a while. This is Noname's first time seeing the Pacific Ocean so I let him enjoy the moment. The fog rolled in and it got cold. A couple of kms inland from the coast I could see that warm sunshine but there it stayed for the rest of the day. Very San Francisconian. There seems to be a Californian theme to the day, I even had Tupac's California dreaming playing on the walkman (thanks Sepehr!).
I rode north planning to sleep at a campground in Curannipe that the woman at the tourist office had told me about. The road had other ideas, it has some 10-15% grades on it as well. That plus the cold convinced me to pack it in when I saw a campground in Buchupureo. It's a nice place, the guy told me it was 18,000 a night but he would give it to me for 10,000 because I was alone. I talked him down to 5,000 saying I was alone and on a bicycle, not that the campsite wasn't worth more, it just wasn't worth more to me. If he hadn't given it to me for 5 I would have gone and camped in someone's bushes, who needs hot water? The guy mentioned that the restaurant would be open if I wanted to eat a pizza, but he said it with that sleepy, not-so-optimistic look of a man who has seen too many of my ilk. Even 5,000 felt expensive after what I've been paying, or not paying. I suspect this stretch of the coast will be pricey because it is within reach of Santiago. At any rate I got my money's worth. The showers were piping hot and I was in there so long I looked like a prune when I got out. I also shaved and washed my shoes, whose smell had reached a level that no adjective can adequately describe.
The campground is virtually empty. This seems to be a bad year for tourism all around: every place in Chile and Argentina that I've been that is supposedly touristy hasn't been particularly busy, and this is high season.
Made a big old dinner as usual. In the course of arranging things I realized that I had lost the razors and sunscreen that I had bought in Los Ángeles. They must have joined my rags and my towel in that fourth dimension of shit that just disappears from my panniers.