10 miles north of Bishop to Lee Vining: Any ride that ends in a shower is a good ride.
---
Map
Statistics for today
| | | |
| --- | --- | --- |
| Distance | 98.96 kms | 61.52 miles |
| Climbed | 1,435 meters | 4,708 feet |
| Ride time (hours) | 6.26 | - |
| Avg speed | 9.8 kph | - |
| Avg climb | 3% | - |
| Max grade | 13% | - |
Statistics for trip to date
| | | |
| --- | --- | --- |
| Distance | 28,485.69 kms | 17,700.38 miles |
| Climbed | 299,605 meters | 982,956 feet |
| Ride time (hours) | 2,016.93 | - |
On this page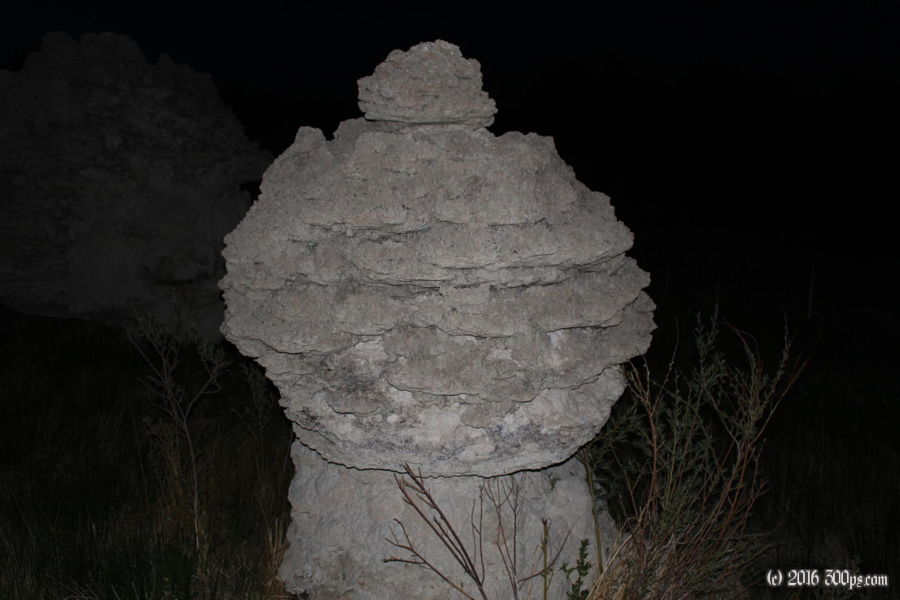 Monday, May 26th, 2014
We're out pretty early again. I thought the mountains would give us cover from the rising sun but it snuck in there somehow to warm up the tent. We're in for some climbing today up 395, the first big section is about 3,000 feet. The promise of breakfast at Tom's Place keeps me motivated on the long stretches of 6 percent grade. Pretty windy as well, and not in our favor.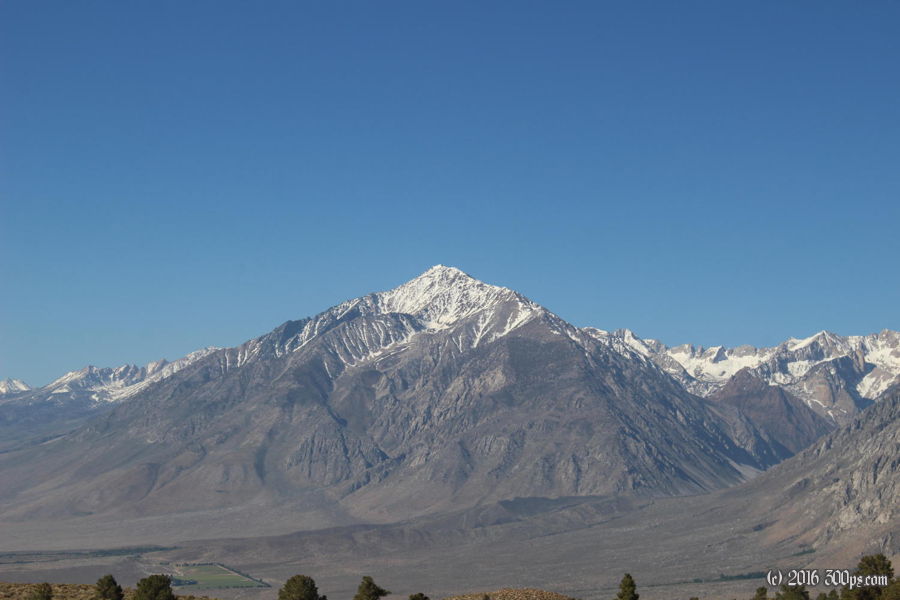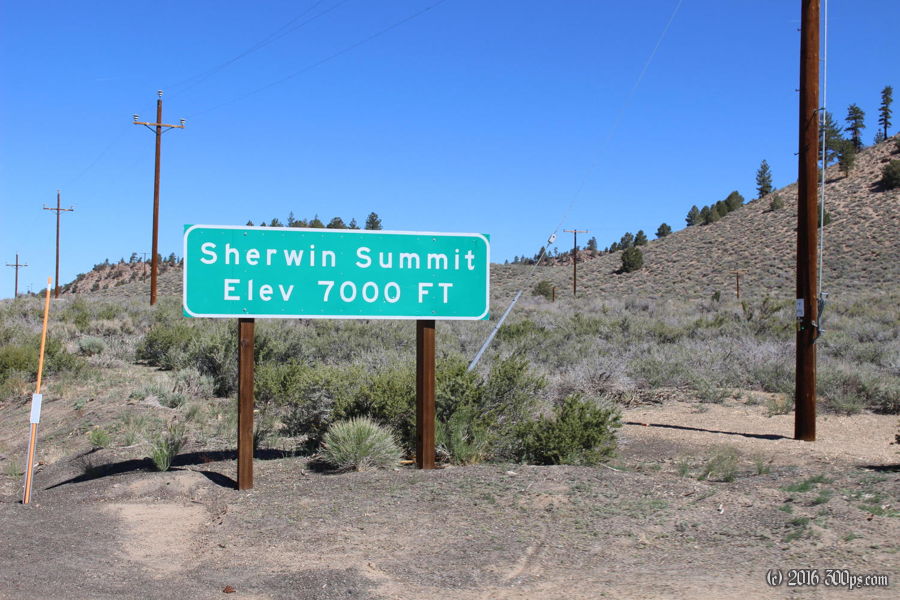 Up top at Tom's Place we get breakfast at the restaurant. Served by an 8 year old waitress! When the place clears out a little bit we grab a booth that has electrical outlets to charge things up. Now when I walk into any kind of building I immediately scope out the walls looking for free outlets. After breakfast we head down Lake Crowley road until we come to the BLM campsite. I wanted to say hello to the camp host and thank him for the invite but he's not around; instead I leave a note on his trailer door. I see his bike and little trailer for riding with his dog.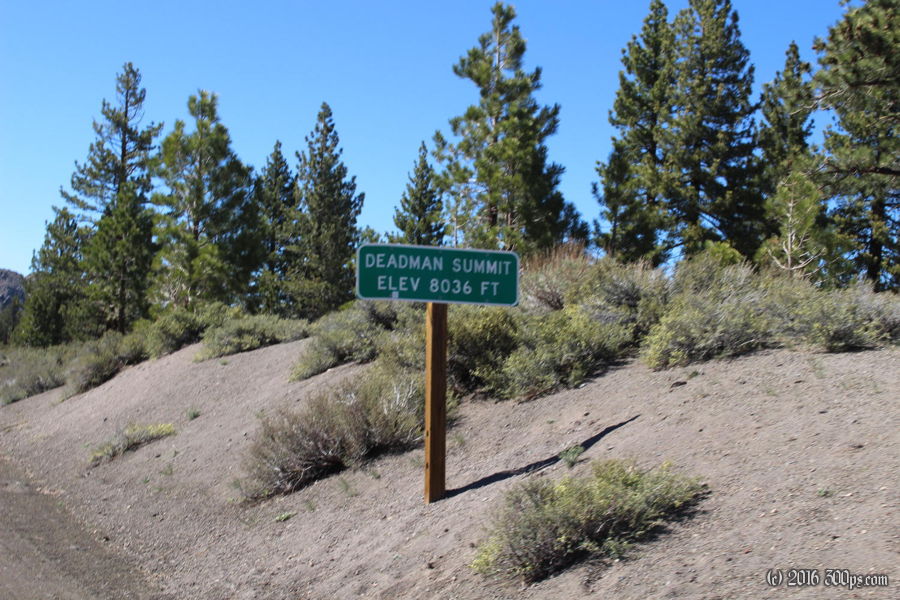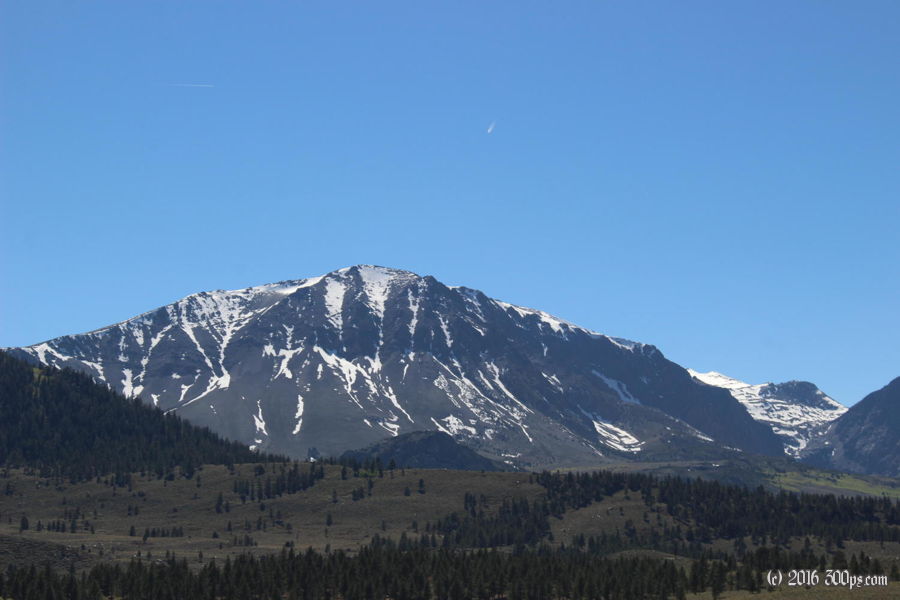 More windy riding with ups and downs over some big hills. At a rest stop we meet two women out riding their road bikes, one of them has toured in Asia and has nothing but good things to say about it. Has me thinking... The other woman is from Lee Vining and knows John's friends there. It sounds like one of those little towns where everyone knows each other. We have a big descent down to Mono Lake and Lee Vining. John gets in contact with his friend Rebecca so we ride to her place on another big downhill.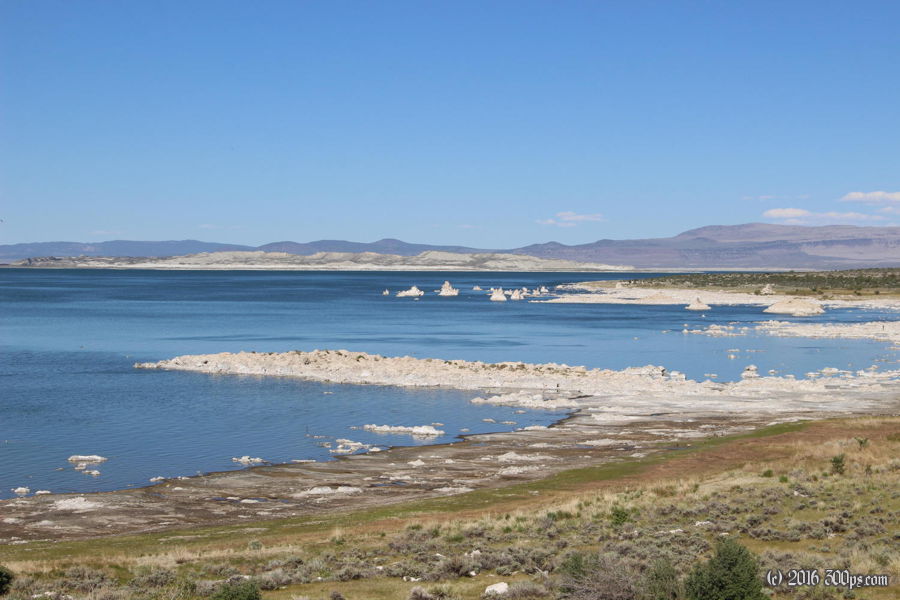 The house has a view of the picturesque Mono Lake. Wil says it's saltier than the Great Salt Lake, apparently you can just float on it instead of swim. We hang out for a while, I take a badly need shower, then we go for dinner at Mono Lake Inn.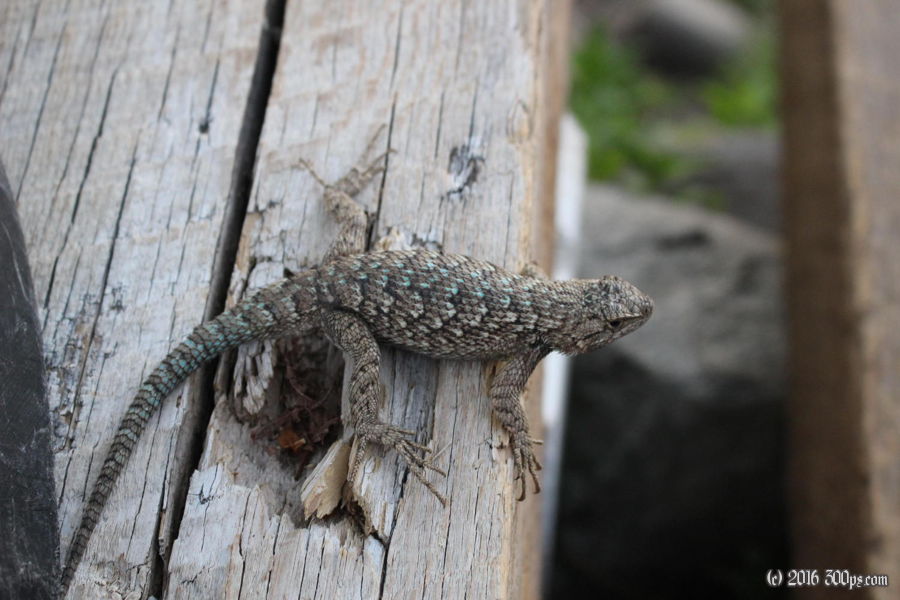 After dinner they takes us down to a lakeside park that has a boardwalk where we walk out among the tufa formations. I've never seen one before, pretty cool. Looking forward to an indoor sleep tonight, it was a big day with all that climbing into the wind.