Ruta 231 km 83, Chile to Las Rocas, Parque Nacional los Alerces, Argentina: Today had it all
---
Statistics for today
| | | |
| --- | --- | --- |
| Distance | 114.00 kms | 70.84 miles |
| Climbed | 1,153 meters | 3,783 feet |
| Ride time (hours) | 8.58 | - |
| Avg speed | 13.2 kph | - |
| Avg climb | 3% | - |
| Max grade | 17% | - |
Statistics for trip to date
| | | |
| --- | --- | --- |
| Distance | 1,199.00 kms | 745.02 miles |
| Climbed | 12,626 meters | 41,424 feet |
| Ride time (hours) | 105.01 | - |
On this page

Monday, December 24th, 2012
It was raining pretty hard when I got up, so as it turned out the refugio wasn't such a bad idea. I made a good breakfast and packed up, paying on my way out. The family that runs the place (I think it was called Camping Loncadao) was very nice.
Down the road I spotted a camper car with Swiss plates that I had seen a couple of times yesterday. They must have spent the night there, sweet camping spot. It rained off and on until Futaleufú. The town has shops and a Banco Estado, it looks very sharp, like a tourist village in the Rockies for example.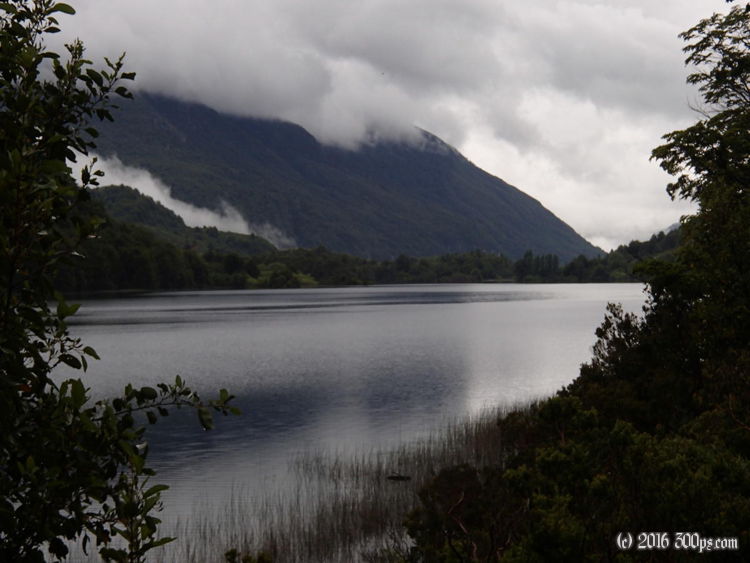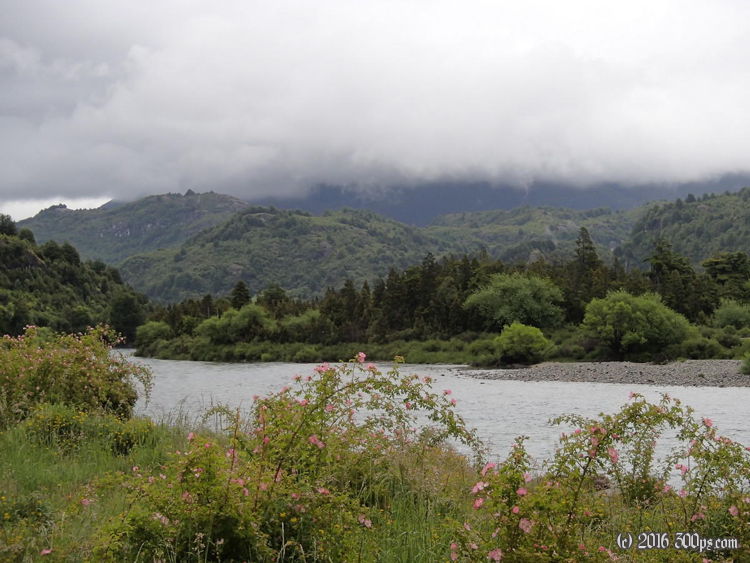 From there it was 10 kilometers on pavement to the border. No problems getting out of Chile or into Argentina, they just stamped my passport and waved me through. Exactly at the border the pavement stops and the shitty Argentine ripio starts. It was about 40 kilometers of washboard until Travelin. I passed the junction where I had turned south towards Corcovado on the first day of the trip. It seems like months ago but it has only been two weeks. I got soaked by a thunderstorm on my way into Travelin.
I stopped at the tourist office and asked about camping in Parque los Alerces. The guy working there didn't know too much but told me there were free camping areas. I found a store that wasn't closed for siesta to get some groceries, bought a bunch of pastries at a bakery, and best of all got a big coffee to go. I haven't had a decent coffee since Río Mayo; Chileans are into Nescafé which is about as bad as a coffee can get in my opinion. The sun came out while I was drinking it and life was good. I headed out on the pavement towards Esquel, I would have nothing but pavement for the rest of the day which was a sorely needed break from the ripio.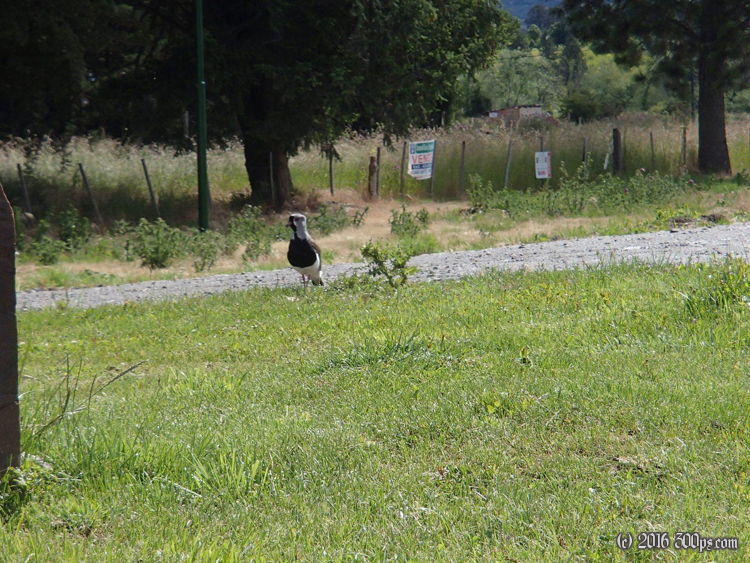 A few kilometers after the turnoff to the park a guy by the side of the road flagged me down. His name was Feli and his father owns the ranch that this road goes through. He said he was out patrolling the pastures because they have had cattle stolen recently. It turns out he was an adventurer, lots of cycle touring stories in Patagonia. He had recently returned from New Zealand where he worked for two years. He told me that Pueto Montt in Chile has a really good sports store that sells Ortlieb bags, good racks, and other cycle touring accessories. I may have to make a stop there.
After I left him I rode hard towards the park because it was getting late. There are a few big climbs along the way so I didn't reach the entrance until 8pm. The guard said it would be another 10 kms to the nearest campground. I struggled at the end with strong headwinds and a strong desire to get somewhere and make dinner. I got to the lake and found a free campground called Las Rocas. An amazing site right on the lake looking at the mountains. I had my pick of the place because it appears I am the only one here. I set up in what is hands down the best campsite of the trip, and I don't have to be a bit nervous because I'm camping legally for free! It doesn't get better than this.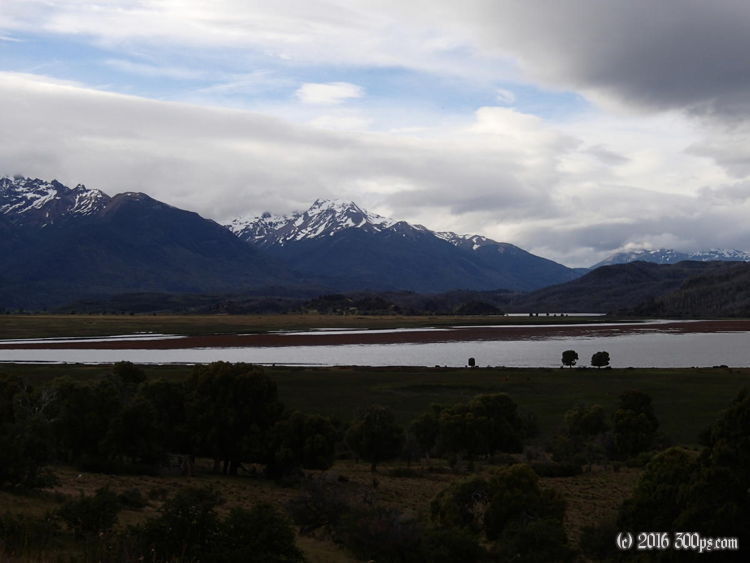 Dinner came out exceptionally well to cap off an awesome day. I had picked up a chile in Santa Lucia the other day and it turned out to be fiery. I made rigatoni with green pepper, onion, garlic, and the chile in a red sauce with salt, pepper, olive oil, oregano, basil, aji molido, sugar, paprika, and provencal spices. Oreos for desert and I was in heaven... It's a wild night out there with squalls coming across the lake, but a more beautiful setting I could not ask for.