3kms north of Palena border to Ruta 231 km 83: A cyclotourism convention
---
Statistics for today
| | | |
| --- | --- | --- |
| Distance | 94.00 kms | 58.41 miles |
| Climbed | 1,296 meters | 4,252 feet |
| Ride time (hours) | 7.67 | - |
| Avg speed | 12.2 kph | - |
| Avg climb | 4% | - |
| Max grade | 18% | - |
Statistics for trip to date
| | | |
| --- | --- | --- |
| Distance | 1,085.00 kms | 674.19 miles |
| Climbed | 11,473 meters | 37,641 feet |
| Ride time (hours) | 96.43 | - |
On this page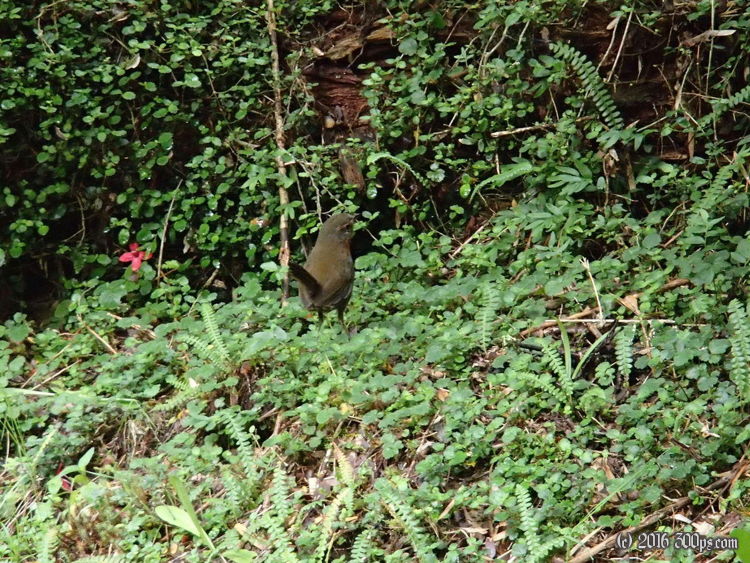 Sunday, December 23rd, 2012
It rained a little overnight but the sun was out when I got out of the tent. Everything was soaked but I could care less with the sun shining. I was only on the road for a few kilometers before I met the first of many cyclists today: a solo German tourer who was headed for Ushuaia. He assumed I was German from my kit (which is almost exclusively German, that's where I began cycle touring so that's where I bought all my stuff...). He's flying out of Punta Arenas in February. Hot on his heals were two Chilenos (I think, I didn't stop as I had just spent 10 minutes talking to the German).
About 5 kilometers before Santa Lucia I ran into a young American couple from California. We spoke for a while about the region, touring gear, and all the stuff cycle tourists talk about... They were fun to chat with, very enthusiastic. They're going to send me a link to their blog.
In Santa Lucia I talked to a Swedish woman by the side of the road with her bike, trying to hitchhike. She interrogated me about the road between Santa Lucia and Puyuhuapi. Then I went into town to find some food. While in the shop another Swedish woman came in and took her turn interrogating me about the road, then an Argentine man came in and was translating for the Swedish woman. It turns out all three of them are travelling together... well except for the rebel one who was trying to hitchhike by herself. But then she came into the store... I don't know what was going on with them, they were almost frantic. Very strange. At any rate I got my food, and some hot pan de hockey pucks from a place down the street. I'm much more amenable to pan de hockey puck when it's warm.
The road from Santa Lucia to Futaleufu is awesome. Great scenery at almost every turn. Lago Yelcho gives up nothing to the Alps. I almost stopped at what looked like a free camping area next to the lake but it was early and I had only done 40 something kilometers so I kept going.
Lots of up and down, after the turnoff for Futaleufu it gets serious. There are some hills that got me thinking about Old Priest Grade in California. Not quite as long as Old Priest but they sure got the blood pumping. The grades make up for lack of distance by being made of ripio. When I do tough climbing with this bike I always manage to work the adjustable handlebar neck loose. I can't tighten it down enough with the allen wrench tool that I have. Next time I get to a bike shop I'll have to ask them to take a torque wrench to it.
I ran into a Kiwi on a mountain bike who was looking for his lost watch. He works at the river-rafting place up the road and told me they have 6 miles of nothing but class 4 rapids. I would have been terribly impressed if I had had a clue as to what class 4 rapids were; as I don't, I just smiled and nodded and made appropriately awe-struck noises.
Soon after the rafting place I met the last cycle tourers of the day: a couple, one Swiss and one German, who have been on the road for 17 months. They had an interesting story of taking ships from Europe to Panama, then Panama to Colombia, from where they started cycling. They are on their way to Ushuaia and hope to catch another ship up from there to Buenos Aires. That makes a total of 10 cycle tourers I ran into today.
As the day was winding down I passed a camping place and decided to turn back and give it a try. I had yet to stay in a campground on this trip so I figured it was time. The owner talked me into a "refugio", a simple wooden hut with a wood stove. The owner's young son came by and started a fire in the wood stove which promptly went out when he left. I fiddled it with it for a few minutes and got frustrated, the wood was damp. I was too tired to make a project out of it so I took a rag and dunked it in my bottle of white gas: instant fire! That sucker wasn't going to go out. Hahaha the beauty of chemicals... I cooked, took a shower, and that was all she wrote... Off to bed.