Sick day in Oruro: Recuperating
---
Statistics for today
| | | |
| --- | --- | --- |
| Distance | 0.00 kms | 0.00 miles |
| Climbed | 0 meters | 0 feet |
Statistics for trip to date
| | | |
| --- | --- | --- |
| Distance | 9,007.64 kms | 5,597.31 miles |
| Climbed | 88,297 meters | 289,688 feet |
On this page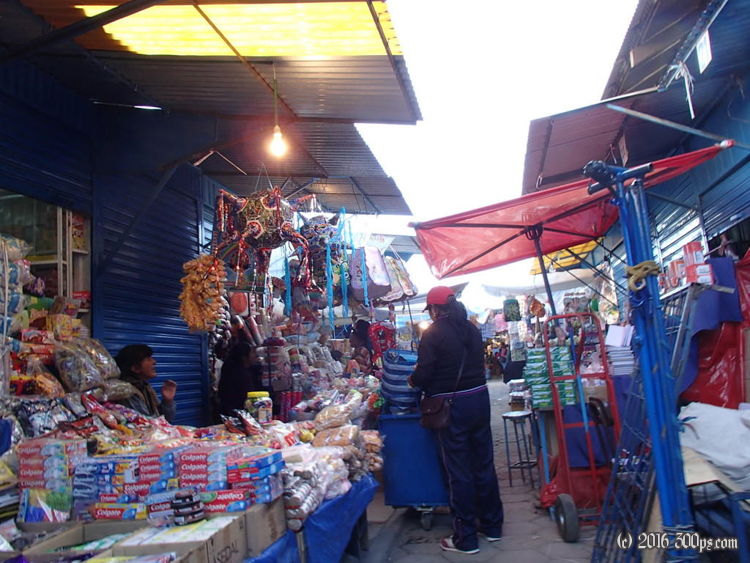 Thursday, April 4th, 2013
I got up early and headed out looking for breakfast. The door to the hotel was all shut up with bars and no one was around, it took me a few minutes to figure out how to escape. I walked around until I found a café that has a coffee machine and egg sandwiches. I read the local paper, the big item in the news is the case that Bolivia is about to present in The Hague to try and reclaim the access to the Pacific Ocean that they lost in a war with Chile back in the late 19th century. I find it hard to imagine that Chile would give Arica to Bolivia, I´m not sure what solution they envision. I guess if they were to get a stretch of beach at the end of the Tambo Quemado-Putre highway they could build a port from scratch.
Oruro is a big city with not a tourist to be found. The hotel was right next to a huge market that takes up about 5 or 6 city blocks. These markets fascinate me. They bustle with life and all kinds of people and colors. Young people dressed in European fashion, older people wearing traditional garb, babies swathed in blankets slung across women´s backs, professional looking people, police, military, everything but tourists. I love how many of the older women wear bowler hats. I wonder how that came to be a fashion standard?
I got on the internet to take care of some business then went back to the hotel to book another night and take a long nap (I knew I was too sick to get back on the road today). Later I went shopping in the market to pick up some things for the short trip to La Paz, I think it will be a two day ride. I called the Casa de los Ciclistas in La Paz to see if I could arrange a stay. They seem to be full up with people so I don´t know if they will have a spot for me when I arrive, we´ll see.
I´m feeling a little bit better but still not completely recovered.