Mapiri to 15 kilometers west of Santa Rosa: Even tougher today
---
Map
Statistics for today
| | | |
| --- | --- | --- |
| Distance | 34.25 kms | 21.13 miles |
| Climbed | 1,022 meters | 3,353 feet |
| Ride time (hours) | 4.73 | - |
| Avg speed | 7.2 kph | - |
| Avg climb | 6% | - |
| Max grade | 21% | - |
Statistics for trip to date
| | | |
| --- | --- | --- |
| Distance | 9,629.20 kms | 5,983.18 miles |
| Climbed | 96,847 meters | 317,740 feet |
| Ride time (hours) | 749.13 | - |
On this page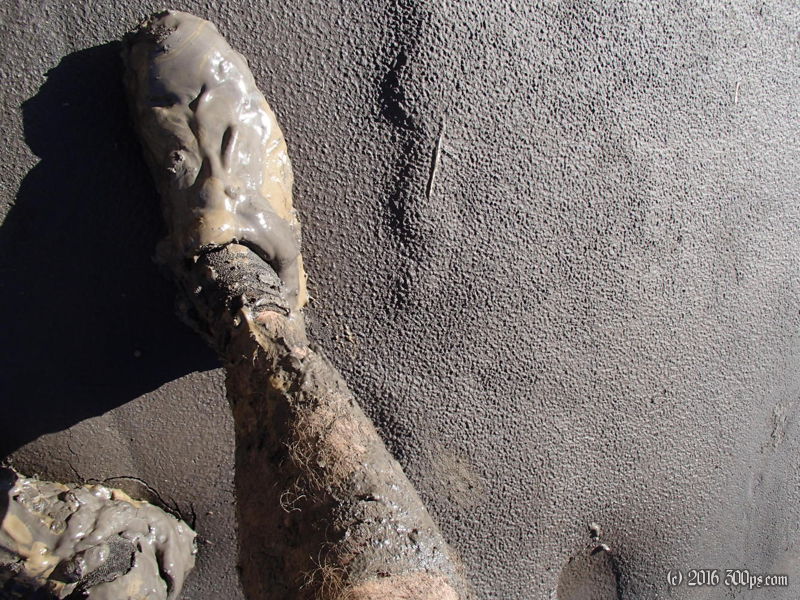 Sunday, April 21st, 2013
Last night around 9pm the bar next door to the hospedaje fired up the karaoke machine at full volume. Shit. I was treated to a long evening of bad singing, some of which I managed to sleep through, I have no idea how since I could feel the bass in my stomach it was so loud.
In the morning I went out for the usual Bolivian breakfast and stocked up on vegetables at a stand. I was in no rush and didn´t actually get on the road until 9:30. It was gas day in Mapiri... there was a line a good 100 people-long waiting with their canisters to exchange them with the gas truck. I had seen this truck near Guanay, I hope they give the driver danger pay for negotiating that road with a huge truck loaded with gas canisters.
The road leaving Mapiri towards Santa Rosa is in brutally bad condition. The grades and the climbs were like the last few days but the surface was so bad it was impossible to ride in many spots. No choice but to push. It was hot and sunny from the get-go so I spent the day sweating profusely. A couple of people on the way called me over to ask me where I was going. The consensus was that the road to Sorata would be extremely difficult for a bicycle... that much I already knew, the question is whether it is worse than what I´ve already seen. I could handle what the road threw my way the last few days but I´m worried about having to push for long distances and run out of food. I´ve only got 100 kilometers left, I figure worst case I do it in three days. I´m counting on there being supplies in Consata but I´ve gotten mixed messages about that. Only one way to find out... Interesting that the people in this area speak using the voseo (you is vos instead of the standard Spanish tu), this is how they speak in Argentina but up until now I had never heard it used outside of Argentina.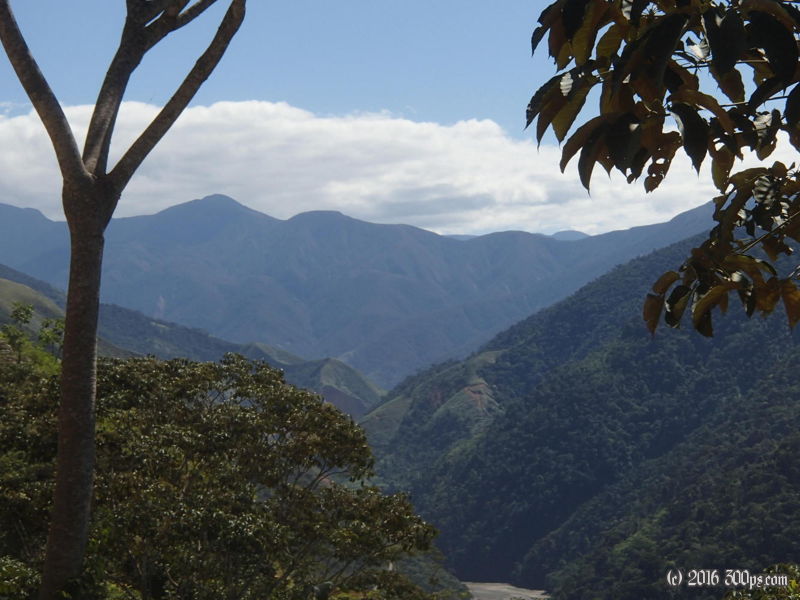 There have been a few pueblos along the way that aren´t listed on the map so that is a possibility as well.
A number of river crossings got me all wet and muddy in the afternoon. I´ll have to lube the chain tomorrow with the last of my oil, the chain and cassette are getting some serious wear on this leg of the journey. I´ll be needing to replace them in Peru.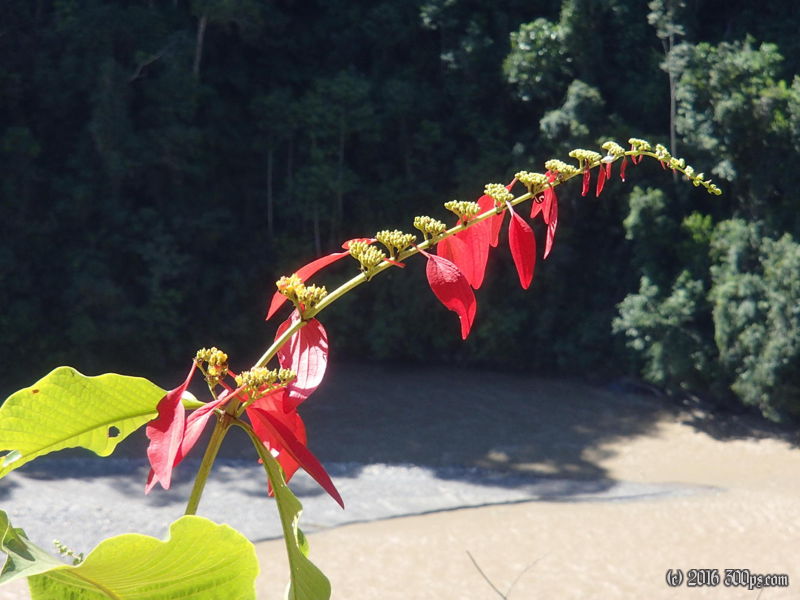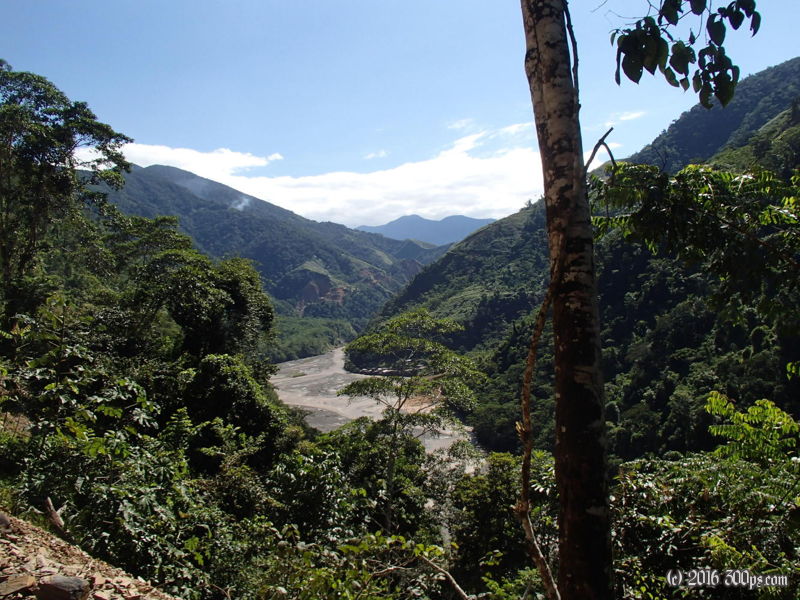 At around 4:30 I saw a way to get down to the river where there was some flat ground. Since flat ground is in very short supply around here I decided to take the opportunity and camp before the road climbed up and away again. I set up on a sort of sand bar and made a huge dinner.