Frontera to Cárdenas: Highway madness
---
Statistics for today
| | | |
| --- | --- | --- |
| Distance | 140.04 kms | 86.99 miles |
| Climbed | 170 meters | 558 feet |
| Ride time (hours) | 6.90 | - |
| Avg speed | 20.3 kph | - |
| Avg climb | 2% | - |
| Max grade | 5% | - |
Statistics for trip to date
| | | |
| --- | --- | --- |
| Distance | 20,033.52 kms | 12,448.55 miles |
| Climbed | 224,028 meters | 735,000 feet |
| Ride time (hours) | 1,469.05 | - |
On this page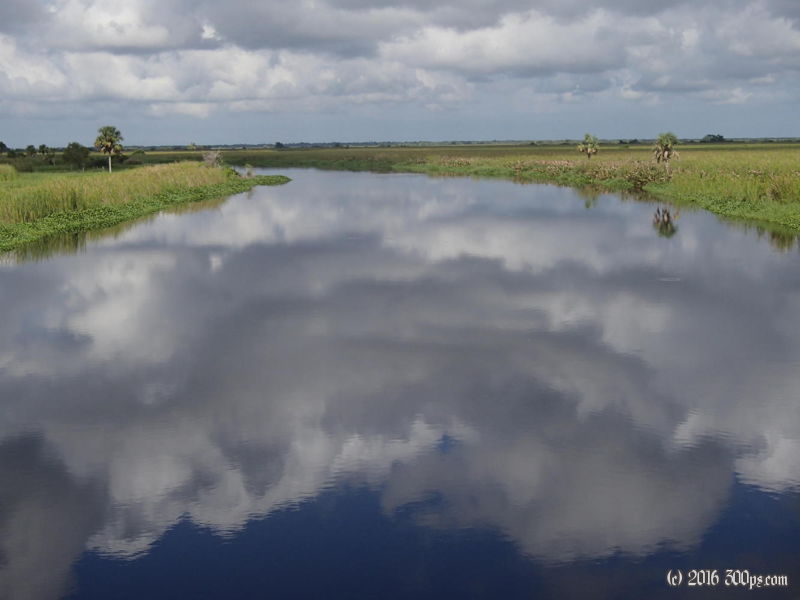 Saturday, December 7th, 2013
I had dreams of a big day kilometer-wise but my difficulty getting out of bed, some occasionally strong headwinds, and a wrong turn in Villahermosa limited my progress. Today was all highway or city riding. The traffic in Villahermosa was just plain nuts, I spent a good two hours trying to weave my way through it all.
Outside the city I ran into Eugenio, a Mexican cyclist from Puebla who is riding from Tijuana to Cancún to raise awareness about trash in Mexico. We chatted for a while then were joined by a jogger named Hernando who wanted to know what we were up to. Had a good chat and took some photos, then it was back to the highway grind. It had rained earlier on the road between Villahermosa and Cárdenas, I was happy to have missed it but it left me contending with puddles and mud on the shoulder. I would occasionally try to weave out into the right lane to avoid stuff but the traffic was so crazy most of the time I just had to suck it up and ride through the puddles.
I rolled into Cárdenas around 4:30, got a cheap hotel, then went for tacos and a gringa.