Pine grove to Bambamarca: Entertaining restaurant patrons
---
Statistics for today
| | | |
| --- | --- | --- |
| Distance | 73.79 kms | 45.98 miles |
| Climbed | 1,323 meters | 4,341 feet |
| Ride time (hours) | 5.01 | - |
| Avg speed | 14.7 kph | - |
| Avg climb | 3% | - |
| Max grade | 13% | - |
Statistics for trip to date
| | | |
| --- | --- | --- |
| Distance | 11,106.13 kms | 6,900.95 miles |
| Climbed | 120,011 meters | 393,737 feet |
| Ride time (hours) | 877.64 | - |
On this page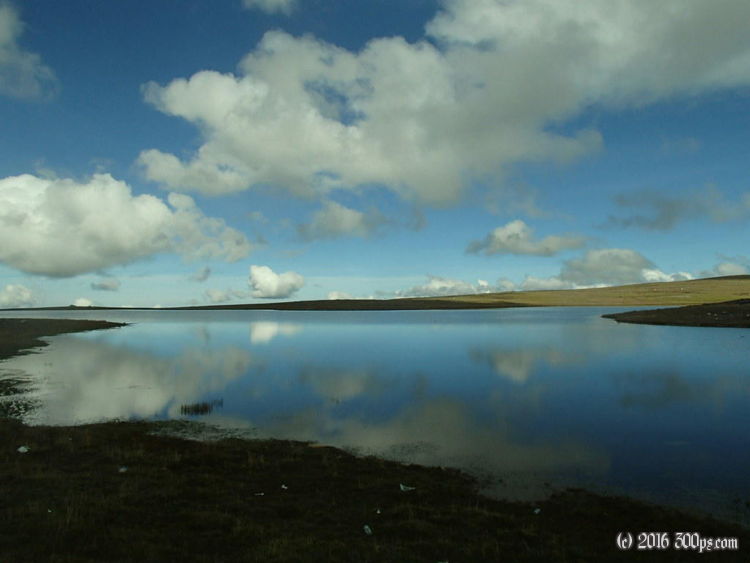 Wednesday, May 29th, 2013
It wasn't raining when I got up in the morning but everything was still soaked. I packed up anyways and hit the road. I don't like sitting around waiting for things to dry... so far it hasn't seemed to affect the tent, I've never gotten mold on it. It will be time for a new house soon anyways, two of the zippers are broken and I burned a hole in one of the alcove flaps with the stove recently. The weak point of Decathlon products seems to be the zippers. I've had problems with just about every zipper on every product I have from them (and I'm loaded with Decathlon products).
I climbed up near 4,000 meters then descended for a while, stopping for a breakfast of cow's foot soup and coffee (not my idea of the perfect breakfast, but when in Rome...). It was pretty chilly at the higher altitudes all day but no rain ever caught up with me even though it looked menacing off to the west a number of times throughout the day. The road kept switching between pavement and ripio. Another climb brought me up close to 4,000 meters again, then came a very long descent on a chaotic rock and dirt surface that made for slow going. I stopped for lunch in some small town and had noodle soup followed by arroz a la cubana (rice with fried egg and fried banana). I was a big hit at the restaurant. Everyone wanted to know what I was doing and they bombarded me with questions for a good half hour. I regalled them with my story of being bitten by a snake in the Mojave desert (I don't think I've told that one here, I'll have to get to that at some point). They seemed to be debating whether I was cool or just crazy.
After lunch came more bumpy descent all the way into a small city called Bambamarca where I grabbed a nice room with a tv and private bath for 18 soles (7 dollars).