San Vicente to Playa Sunzal: Back to the ocean
---
Statistics for today
| | | |
| --- | --- | --- |
| Distance | 110.37 kms | 68.35 miles |
| Climbed | 537 meters | 1,762 feet |
| Ride time (hours) | 5.87 | - |
| Avg speed | 18.8 kph | - |
| Avg climb | 2% | - |
| Max grade | 12% | - |
Statistics for trip to date
| | | |
| --- | --- | --- |
| Distance | 18,303.76 kms | 11,373.58 miles |
| Climbed | 207,340 meters | 680,249 feet |
| Ride time (hours) | 1,368.99 | - |
On this page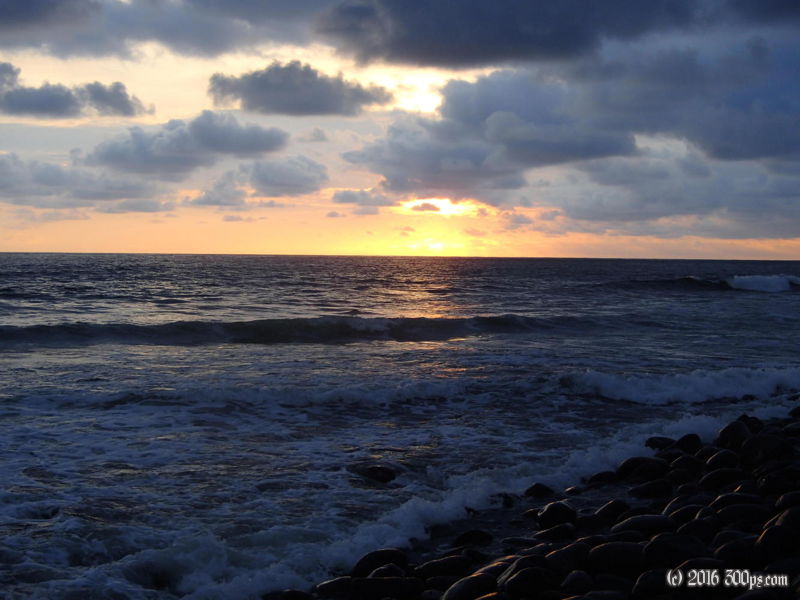 Saturday, November 9th, 2013
I slept in a little bit to allow myself to recover from yesterday. I had been thinking about going to San Salvador but this morning I decided that I wasn't up for a big city so I dropped down to the coast instead, passing through Zacatecoluca and Libertad. I had seen that there were places to camp along the coast road which sounded better than this string of cheap hotels I've been on since Costa Rica. Touring just isn't as much fun for me when I'm not camping. I could try to do more stealth camping but Central America is heavily populated and it just feels dodgy. I would not want to be found camping in the wild in a place like El Salvador.
I've been bombing through Central America to make up some time and to just get the Panamericana stuff over with. From Panama City to here has only been 2 weeks, the majority of the highway riding should be over now as I get back into the mountains of Guatemala.
When I rode past a guesthouse in Sunzal the Dutch owner called out to me. I went over and asked him about camping and he said no problem, 4 dollars per night. The bad news was that there are no supermarkets around, I had to make the 20 kilometer round trip back into Libertad to stock up on supplies for two days. I'm going to take a day off tomorrow to get some stuff done and rest up. The beach here is chock full of surfers, there are so many of them going after the same waves I don't know how they don't run each other over.
I made a huge dinner of fried potatoes, sausage, peppers, onion, garlic, tomatoes, olives, and cheddar cheese. Damn was it good!