City of Rocks: back country hike-in
---
Map
On this page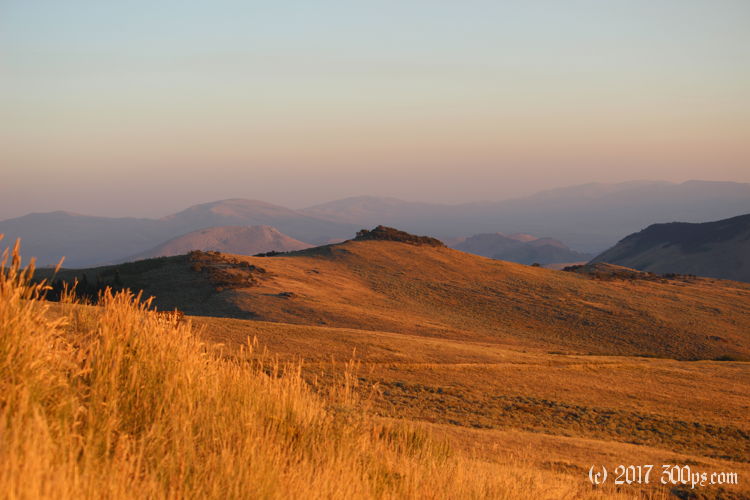 Friday, September 1st, 2017
The bike is parked, I'll be leaving it here for 3 days. I prepare my backpack, rearrange all my gear, and put the cover over Greta. It's mostly downhill from where I am to Indian Grove, the zone where the park allows back-country camping.
The ranger said there was no water up here but there is a spring-fed cattle trough. He might have meant no water that didn't need to be filtered. I set up not far from the pipe, in clearing dotted with small aspens. I make dinner then head out to explore the surrounding mounds of rock. Some of them provide excellent viewpoints for the sunset.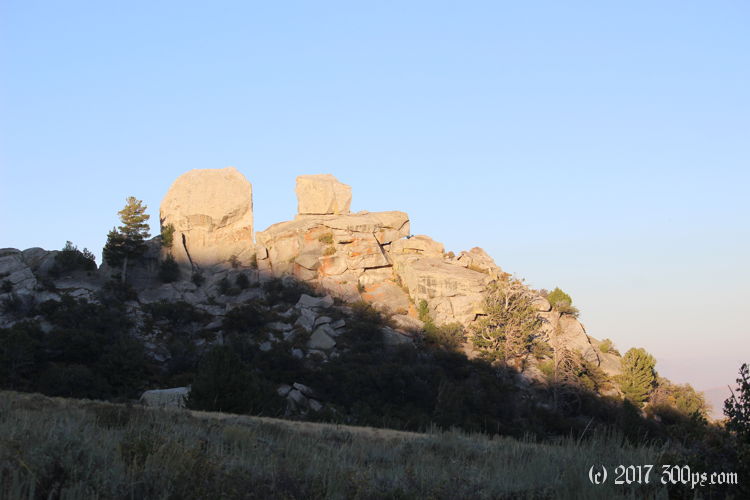 I climb back up to where Greta is parked to get a view of the sunset to the west on the other side of the ridge. It's only a mile hike but it gains close to a thousand feet of elevation, I'm not looking forward to doing it with all my gear when I leave.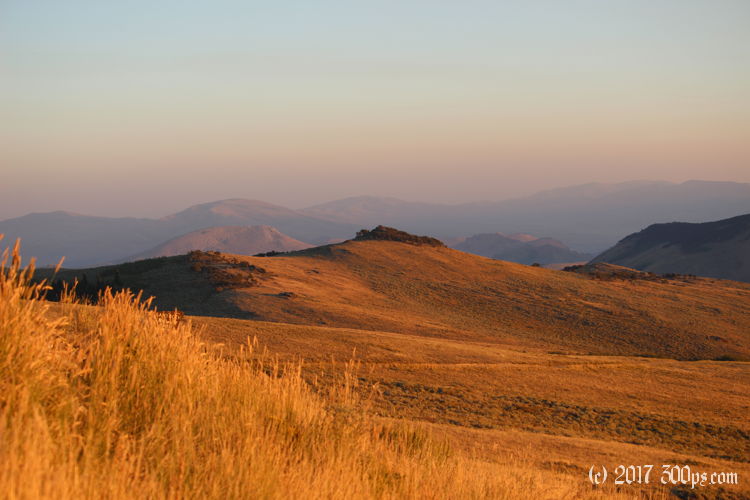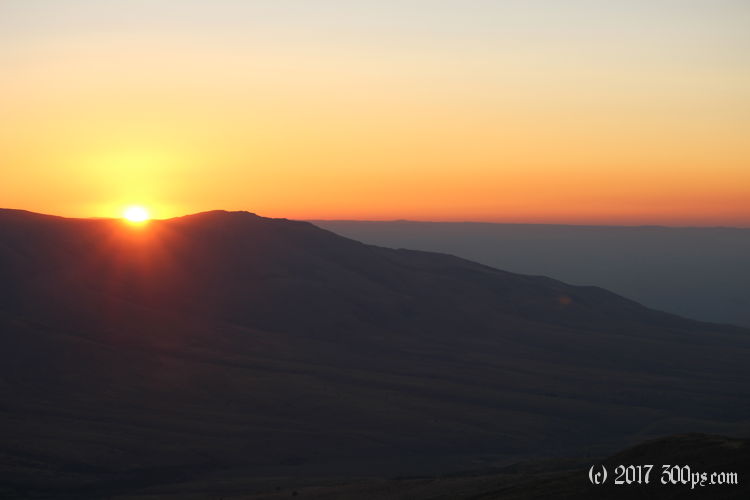 On the way back down to camp I scare a bunch of mule deer. They scatter in every direction, doing that bounding, 4-legged jump they do over the tall grass of the meadow. Unfortunately there isn't enough light left to get any good pictures.
It gets quite cold overnight. Makes sense, I'm camped at what I would guess is about 7,000 feet altitude.
Stats for hike (Strava data):
Miles hiked: 3.2mi
Elevation gain: 497 feet
Moving time: 1:23:45