Craters of the Moon to City of Rocks: and getting to know the residents of Arco
---
Map
Statistics for today
| | | |
| --- | --- | --- |
| Distance | 473 kms | 294 miles |
Statistics for trip to date
| | | |
| --- | --- | --- |
| Distance | 10,158 kms | 6,312 miles |
On this page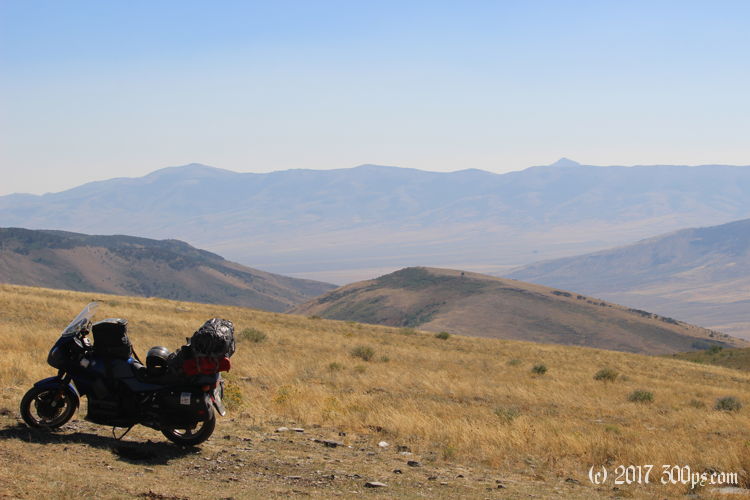 Friday, September 1st, 2017
I hang out in Arco for two nights to get some rest. I seem to be meeting people left and right in this town, breakfast or dinner at the counter at the "Pickle" yiels a few encounters: the man who cleans the rest stop 15 miles east of town who told me the eclipse was a complete zoo in this area, he said the rest stop was filled to the brim with people who camped out. He had to refill the 600-gallon water tank 4 times to accomodate them. I meet another man who is retired, he says he's had every kind of bypass operation possible but they haven't been very successful; he estimates that he operates at about 40%, tired all time, doesn't do much any more. "But I can't complain, I had a good life."
I meet a kid (20 years old) who grew up in the town and has just moved back after going to down south to live with his father. It lasted a few months, his father started doing drugs and the kid decided to get out. He says in a couple of months he's just going to get in his truck, pick a direction, and keep driving. I had a father like that. Coincidence that we both just want to take off and not look back? Don't think so.
At the gas station a guy comes up to me and asks how many miles per gallon I get on the bike. About what his car gets, it turns out. I've never gotten the mileage that I theoretically should on this bike. The fuel system has always been slightly goofy; I had someone do the throttle butterfly synchronization but it didn't really fix the problem. So this guy is a farmer, tells me more about the eclipse. He said the town was completely overrun, the price of gas went up 30 cents per gallon, the store shelves were bare, the motels were getting hundreds of dollars per night for a room. He let a lady camp in his front yard because she couldn't find a place to stay. In thanks, she cleaned his house.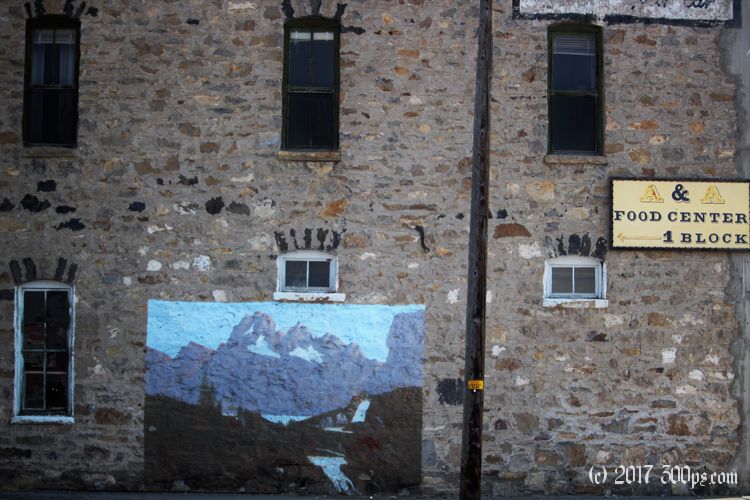 After two nights of a bed and a couple of showers I'm ready to move on. Next up: City of Rocks. I found it just by looking for green areas on the map then looked up some pictures. Seems like a cool place, why not have a look. I stock up on food in some non-descript city I can't remember the name of. This weekend is Labor Day so I get four days worth of food to weather the touristic storm in the back country. From the supermarket I call the City of Rocks visitor center to ask them about back-country permits; they say no one has gotten one for this weekend so I shouldn't have a problem. I show up at the center, give them my info, and I'm good to go. They allow camping in a zone called Indian Grove. To get to the trailhead I have to ride up a rocky dirt road that reaches about 7,500 feet of altitude. It is rough, I'm afraid of a repeat of Boise National Forest where I dropped the bike, but fortunately I don't this time. I park on a pull-out with a steep incline.