The motorcycle: Affectionately known as Greta
---
On this page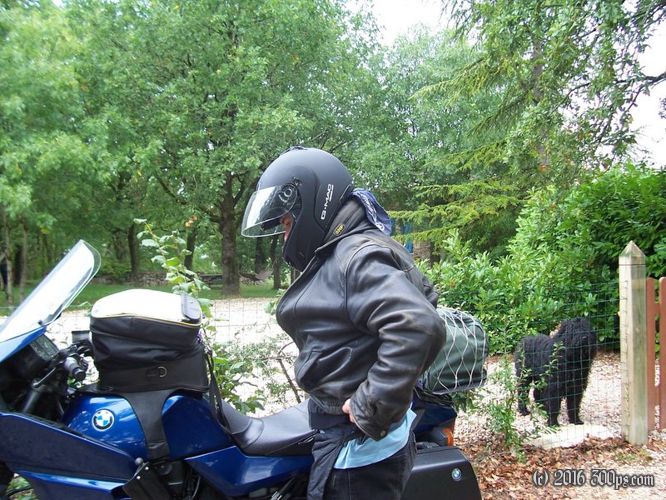 Greta is a blue 1992 K75S that I purchased from a guy in Vermont in 2000. I had taken a few years off from motorcycling after a riding buddy of mine was struck and killed on the highway. I was scared enough to sell my Honda CB1000C, but a couple of years later I found myself yearning for the open road again. After a lengthy search I finally located the bike I wanted on EBay. A trip to Vermont, some paperwork, and a bunch of cash later I became the proud owner of this gem of a bike. Read more about Greta.
The plan is to fly the motorcycle from New York JFK to Frankfurt, Germany, then go from there. I considered buying one in Europe then selling it or bringing it back with me; but since I only have 4 months I want to spend my time riding; not dealing with paperwork, the stress of having to find or get rid of something quickly, or with the unknowns of a different motorcycle. I know Greta's history, I know all her quirks, and I have a good mechanic, so I feel more confident bringing her with me.
The bike is flying out of JFK to Frankfurt on 6/12, I'm flying to Zurich a day later.