Camp to Front Royal: I like to think my life is worth more than a funny cat video
---
Nowhere to Go but Everywhere
Map
Statistics for today
| | | |
| --- | --- | --- |
| Distance | 92.07 kms | 57.17 miles |
| Ride time (hours) | 5.76 | - |
Statistics for trip to date
| | | |
| --- | --- | --- |
| Distance | 1,351.26 kms | 839.47 miles |
| Ride time (hours) | 80.80 | - |
On this page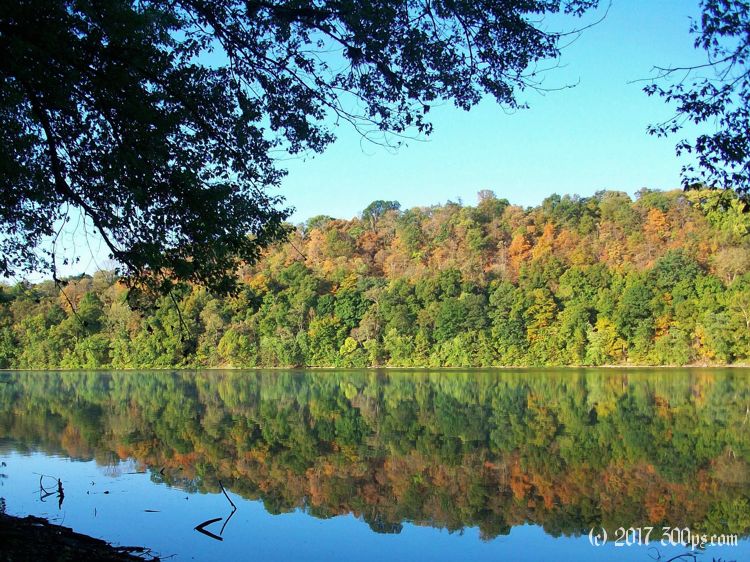 Saturday, September 11th, 2010
The downside of not planning a route: I'm on a nightmarish road today. A smartphone glimpse-stealing woman in a Honda nearly sends me to meet my maker. I would hate to sacrifice my life to the gods of social media...
The morning's ride, at least, is quite pleasant: continuing down the towpath along the Potomac river, over a bridge, and into West Virginia at Harpers Ferry. Just 10 minutes in this small historic town before I get my official welcome to the South. The welcoming committee consists of two middle-aged women who stop to ask me where I am going. I say California. They ask me my name then say: "We'll pray for you, Ted". Yup, I've officially entered the South.
I'm heading south, trying to set myself up to ride Skyline Drive. After Harpers Ferry I don't see many back road options to get down to Front Royal. I end up riding on route 340, a road that turns into a busy two-lane divided near-highway with an alternately very narrow or nonexistent shoulder. I just hunker down and pedal hard, telling myself that once I get past this section I'll have close to 600 miles of truck-free national park roads all the way down to Georgia.
I'm cruising along when woman in a Honda Accord veers right in front of me onto the shoulder and actually ends up with two wheels on the grass. I'm so close that I can clearly see that she is looking down at her phone. She panics, cuts the wheel to the left, overcompensates to take her back across the right lane and almost into an 18-wheeler barreling down the fast lane. He lets loose with a long blast from his horn. Holy shit! My heart is beating out of my chest. That's about as close as I've ever come to being relegated to a footnote in the history of bicycle travel. What did I almost give up my life for? A funny cat video on Facebook? A text to her boyfriend to pick up a quart of milk on the way home? Someone tweeting a picture of their 6-pack abs? Whatever it was I doubt it was as important as 3 lives: mine, hers, and the trucker's. I can't wait to get off of this road. I resolve to make a better effort at planning quieter routes in the future. Not that it's likely to make much of a difference when it comes to people looking at their phones while driving.
A sigh of relief when I pull into Front Royal. I get a motel, take a long shower to remove the day's grime. Tomorrow should be good riding up in the mountains.