Uttaradit to Rongkwang: mild climbing
---
Map
Statistics for today
| | | |
| --- | --- | --- |
| Distance | 103.50 kms | 64.62 miles |
| Ride time (hours) | 5.10 | - |
| Avg speed | 20.3 kph | - |
Statistics for trip to date
| | | |
| --- | --- | --- |
| Distance | 3,099.20 kms | 1,925.63 miles |
| Ride time (hours) | 162.74 | - |
On this page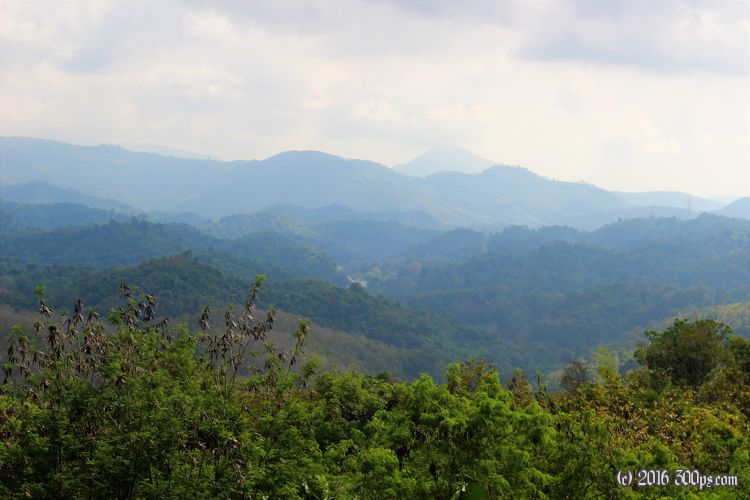 Friday, January 13th, 2017
I'm heading up over some relatively tame mountains today, then on to another one of these flat valley from the looks of the map. There turns out to be one decent climb with 5-7% grades. I actually pass a few trucks who are really struggling to get over the mountain. One of the truckdrivers beeps and waves enthusiastically; I imagine because he doesn't often get passed by a bicycle.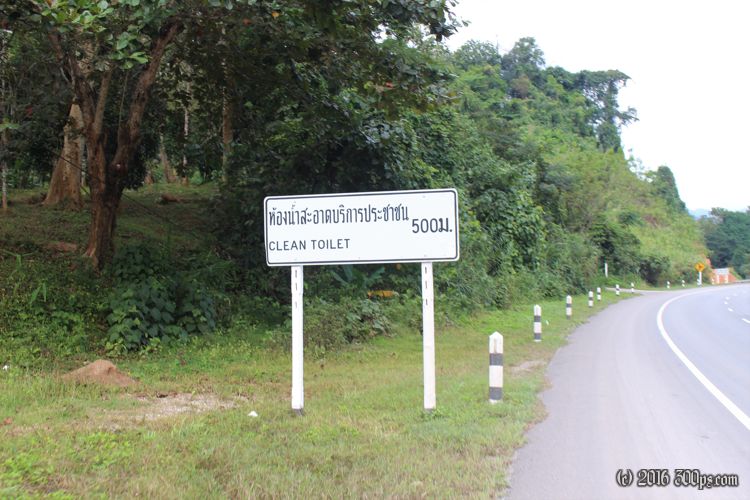 Into the next valley for the usual hot and flat ride through rice paddies. The internet isn't showing much in terms of accomodations except for a hotel near a junction of major roads. I book it then show up to find a dingy crossroads town with not much around. The hotel staff is friendly and cute as they try to figure out what to do with my passport. It seems that they are trying to follow the rules to the letter which involves registering my visit with the police. Every hotel is supposed to do this but they invariably don't bother. In order to fill out the form they need the date from the stamp in my passport but it's illegible, much hand-wringing ensues... I just give them the date and tell them to take my word for it, what else can be done? Dinner at the restaurant/cafe next door is excellent and fiery. I'm sweating profusely by the time I finish it.
557 meters of climbing according to Strava.