Kajang to Port Dickson: le tour de palm tree
---
Statistics for today
| | | |
| --- | --- | --- |
| Distance | 67.50 kms | 42.25 miles |
| Ride time (hours) | 3.83 | - |
| Avg speed | 17.6 kph | - |
Statistics for trip to date
| | | |
| --- | --- | --- |
| Distance | 1,844.20 kms | 1,145.81 miles |
| Ride time (hours) | 94.33 | - |
On this page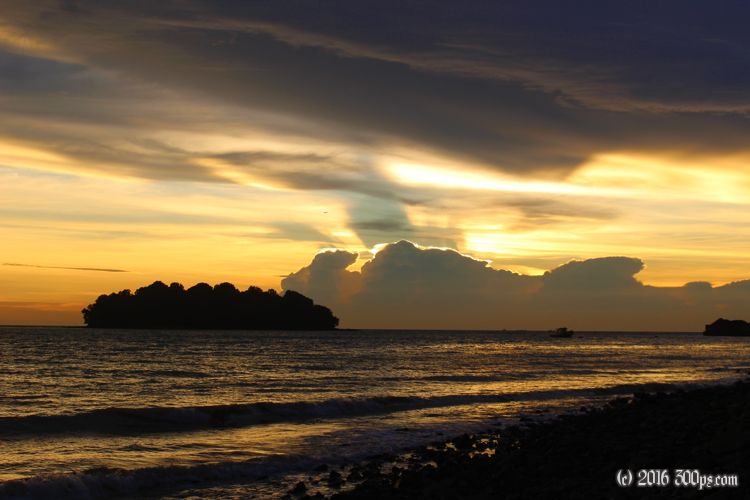 Wednesday, December 21st, 2016
I reap the benefits of having taken the bus to the southern edge of Kuala Lumpur fairly quickly. Just 20 minutes of city riding then I'm onto calmer roads with little traffic. One thing that becomes apparent over the course of the day: Malaysian road engineers are not big fans of shoulders. It can make for some tense moments when trucks try to squeeze past me.
Most of the day is spent weaving through palm plantations. They cover enormous amounts of land, and I'm surely only seeing a tiny fraction. In the afternoon I run into a British cyclist who is coming up from Indonesia, on his way about SE Asia for a six month tour. He has the classic touring setup: Surly Long Haul Trucker, Schwalbe tires, Brooks saddle, Ortlieb panniers. We chat for about 10 minutes.
When I reach the ocean at Port Dickson I decide to call it a day. The bus ride has removed the need to rush, I've got plenty of time to get down to Singapore from here so I resolve to take it easy. Port Dickson has some nice spots to check out as well. I get a place a few blocks from the water, take pictures of the sunset, and have dinner at a cafe next to the boardwalk. They put "prawn sauce" on many dishes in Malaysia, even ones that contain no seafood. I don't dislike the sauce but when I order meat, I'm expecting the taste of meat not prawns. It would be a dangerous place for Victor since he is allergic to crustaceans.