Day off in Sorata: needed the rest...
---
Statistics for today
| | | |
| --- | --- | --- |
| Distance | 0.00 kms | 0.00 miles |
| Climbed | 0 meters | 0 feet |
Statistics for trip to date
| | | |
| --- | --- | --- |
| Distance | 9,787.94 kms | 6,081.98 miles |
| Climbed | 101,867 meters | 334,209 feet |
On this page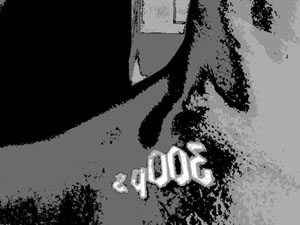 Thursday, April 25th, 2013
First order of the day was breakfast. I went for the local breakfast place, had to wait a half hour but it was cheap and good. Rich the German joined me for a bit on his way to meet his guide, he is going hiking for 6 days in the mountains with a guide and a mule.
Next order of business was laundry. I found a place that had machines - I´ve definitely reentered civilization. Then I worked on the bike for a while, replacing a broken spoke on the front rim, removing and cleaning the v-brake arms that were no longer springing correctly, and generally lubing everything up. I found some bicycle oil at the market but it´s crap, it pours on like water. Better than nothing. I cleaned a lot of my gear that I had let slide during this past week.
Then I went back to bed for a long, long nap. In the afternoon I got on the internet to update the blog. When I went for dinner I met 2 French couples who are on long trips. It´s crazy the number of French people I have met on this trip. We exchanged stories and impressions of Bolivia and South America.