Las Vegas to Old Spanish Trail: Battling that wind again...
---
Map
Statistics for today
| | | |
| --- | --- | --- |
| Distance | 71.31 kms | 44.12 miles |
| Climbed | 1,025 meters | 3,363 feet |
| Ride time (hours) | 5.87 | - |
| Avg speed | 7.5 kph | - |
| Avg climb | 3% | - |
| Max grade | 9% | - |
Statistics for trip to date
| | | |
| --- | --- | --- |
| Distance | 27,772.71 kms | 17,257.34 miles |
| Climbed | 290,526 meters | 953,169 feet |
| Ride time (hours) | 1,970.72 | - |
On this page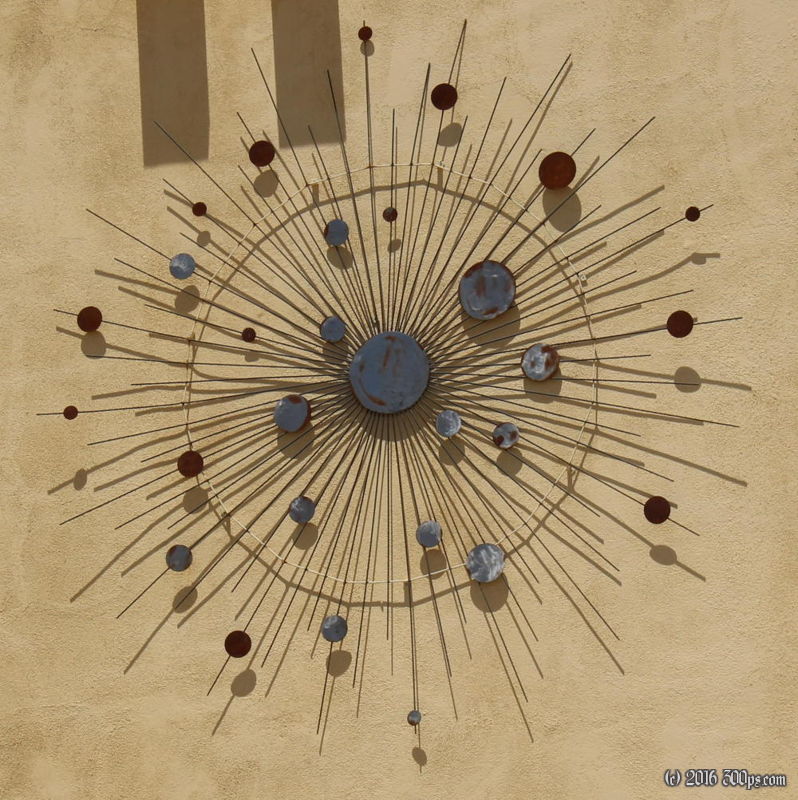 Sunday, May 18th, 2014
When I open the motel door room in the morning I am greeted by a 25mph WSW wind. Yuck. I'll be climbing into the teeth of it for most of the day. Before I leave I patch all of my spare tubes, they all have holes in them.
Okay so here we go... got a long stretch of very deserty desert ahead which means water problems. I leave with 11.5 liters plus 4 days of food since I probably won't be visiting any real supermarkets for a while. The bike is awfully heavy as one would expect. I start climbing, it's a continuous climb of 3,000 feet from South Las Vegas to Mountain Springs on 160. The wind makes it really, really slow.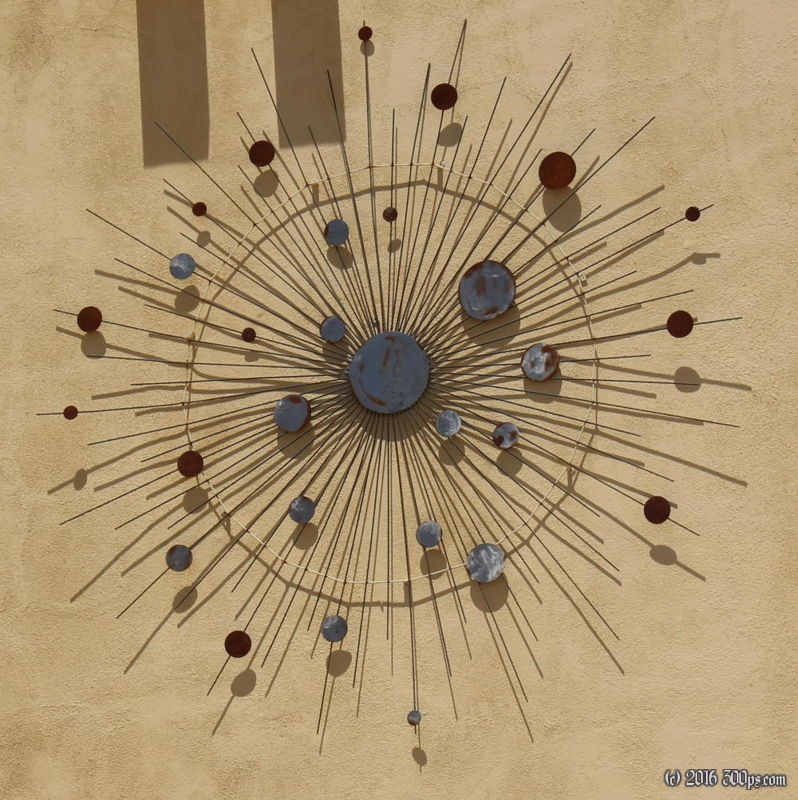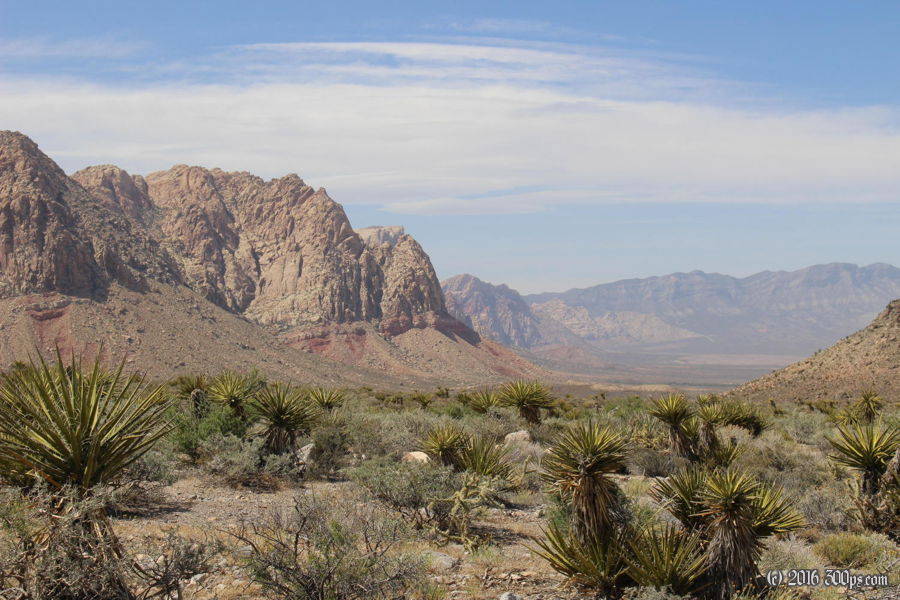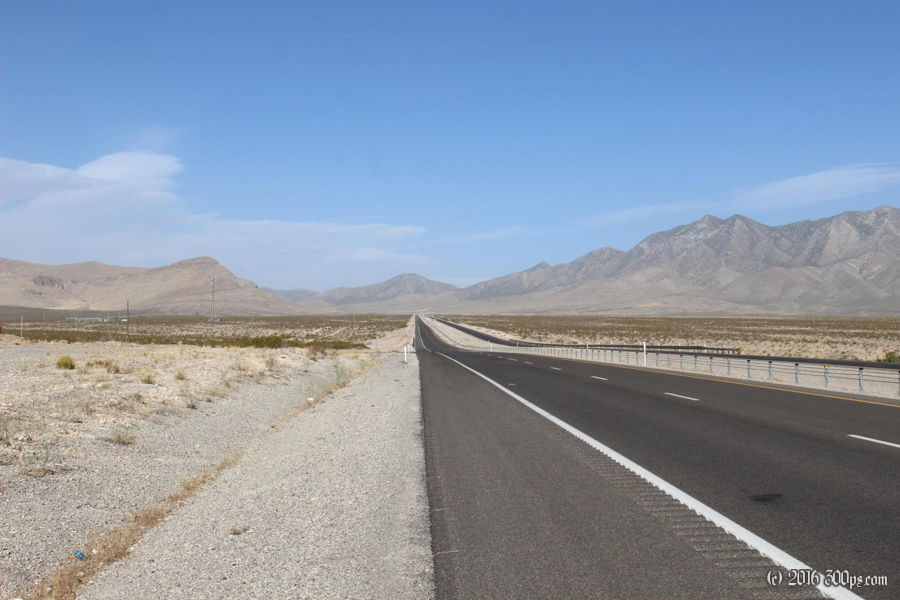 At the last gas station I get to talking to the clerk in the store. He tells me he and a buddy of his were all set to ride from Vegas to Argentina but his friend's girlfriend got pregnant and that was the end of that. Those pesky pregnancies.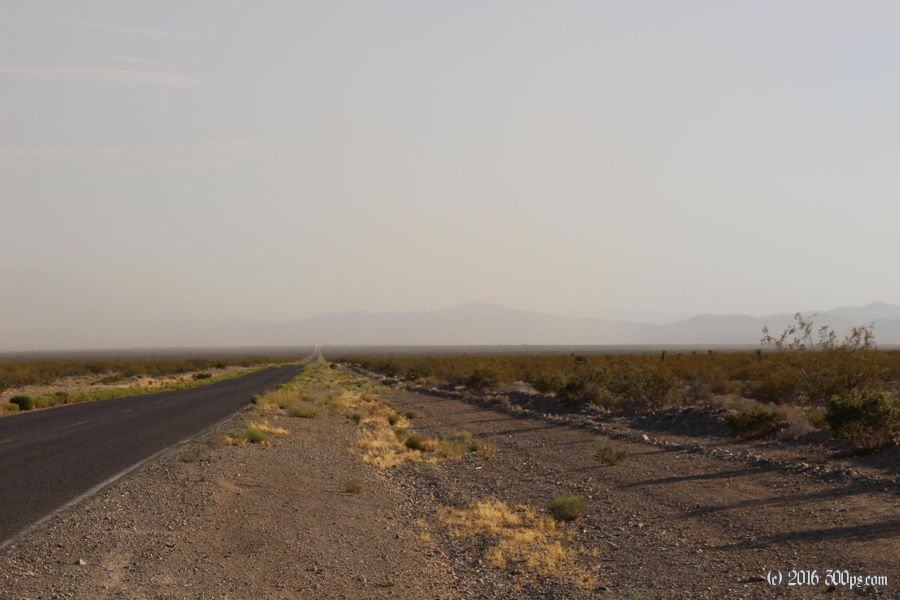 I finally make it to the top of the pass around 4pm. The descent is no piece of cake either due to the wind, it starts hitting me more from the side making me ride off the road a couple of times. Down in the next valley I'm leaning the bike into the wind to stay straight. After a while the road swings to the northeast, the wind starts helping me a bit then, but I don't get to enjoy it for long because I turn due south on the Old Spanish Trail Highway. I don't last too long on this stretch due to the sandblasting from what is now 25mph winds. I'm running out of daylight as well.
I find a big sand dune to hide behind and set up camp. After sunset the wind dies down long enough for me to make dinner in peace. Just as I'm finishing eating the wind goes berserk, ripping up the tent stakes and showering me with sand. It's a mad scramble to try and pack everything before it fills with the stuff. 20 minutes later it dies down again. Could be an interesting night; the sand is too soft to really drive the tent stakes in and there are no rocks around to help me secure the lines better.