Sonsonate, El Salvador to Jalpatagua, Guatemala: I loved El Salvador so much I kissed the pavement before I left.
---
Statistics for today
| | | |
| --- | --- | --- |
| Distance | 105.76 kms | 65.87 miles |
| Climbed | 1,789 meters | 5,869 feet |
| Ride time (hours) | 7.02 | - |
| Avg speed | 15 kph | - |
| Avg climb | 5% | - |
| Max grade | 12% | - |
Statistics for trip to date
| | | |
| --- | --- | --- |
| Distance | 18,495.10 kms | 11,492.26 miles |
| Climbed | 210,149 meters | 689,465 feet |
| Ride time (hours) | 1,381.27 | - |
On this page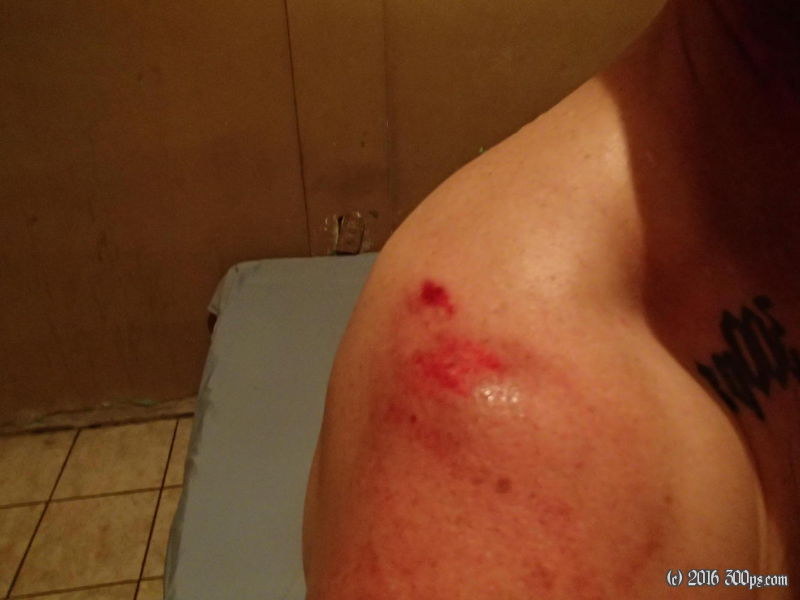 Wednesday, November 13th, 2013
I was out the door early and had a chat with the guy working the morning shift at the motel. He was just as cool as the night shift guys. Today started with a 1,100 meter uninterrupted climb. I thought I was going to have a big day with the climbing because I had already put in 1,000 meters before noon but the rest of the day only offered up another 700 meters. The altitude on the first climb topped out at 1,400 meters, it was actually kind of chilly at the top! Something I haven't experienced in a long time. Next came a long descent before I ran into the highway heading towards Guatemala. At first it was 4-lane divided then it turned into 2 lanes. A decent shoulder and pretty light traffic made it bearable.
The road descends down to a river valley at the border. I was literally only 50 meters from the Guatemalan border when I realized that there was a speedbump a few meters in front of me and I was traveling way too fast. I slammed on the breaks but the speedbump still sent me flying up in the air. I came off the bike then did a faceplant on the pavement. The bike and the bags all went off in different directions. When I picked myself up I realized that I was bleeding from a bunch of different places. One of the army guys at the border came over to help me reassemble all my stuff then walked me down to the customs office where there was a nurses station. They cleaned me up a little bit then sent me on my way. I did the exit paperwork from El Salvador before limping across the bridge to check into Guatemala. No issues or fees from either border post. I changed my remaining dollars into quetzales on the Guatemala side. The money changer kept trying to trick me with the numbers, finally I grabbed his calculator and did the calculation for him.
A lot of people asked about what happened to me... at the end I was saying 3 guys attacked me and you should see them!... before admitting I just wiped out on my bike. It was a painful 20 kilometers to Jalpatagua, the first decent-sized town, where I got a room for just 3 bucks. Hopefully I won't feel too sore tomorrow.